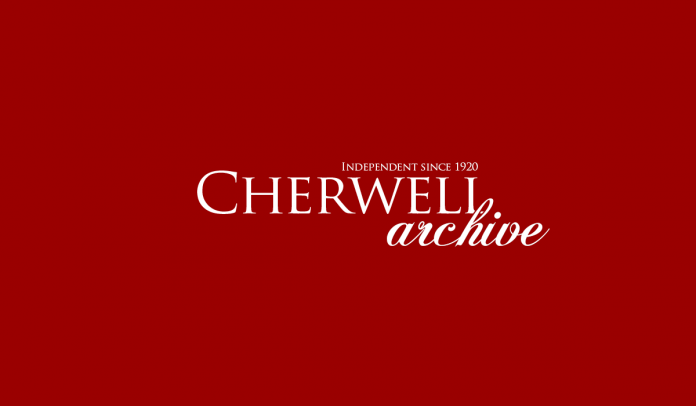 There's a lot to Sandi Toksvig, despite there being only 4 foot 11 inches of her. Telegraph columnist, Liberal Democrat supporter, one half of a lesbian civil partnership, Radio 4 presenter, mother of three children conceived with the assistance of a sperm donor, Dane, contributor to Good Housekeeping, Â human rights campaigner, children's fiction author – it's certainly an eclectic picture.
 Her career began at Cambridge which, no matter how strong your Oxford loyalties, you have to admit was the place for aspiring comics to be in the late 70s and early 80s. It was then and there that Stephen Fry, Hugh Laurie, Tony Slattery and Emma Thompson – to mention but a few – were launched on their path to stardom. Sandi was with them in the renowned Cambridge Footlights Group, undoubtedly the hub of this burgeoning comedy. Sandi was to make her own mark on the Footlights by writing, directing and performing in their first all-female show, alongside Emma Thompson. 
When asked about their motivation for doing this, she explains that female Footlighters were mostly expected to help their male counterparts get laughs, rather than to show off their own comedic talent. 'There was Emma Thompson and myself and Jan Ravens, and every time we went up for parts all we got was 'the Doctor will see you now'.' Soon tired of playing 'the nurse' or 'the secretary', they determined to take matters into their own hands. 'We decided that we wanted to do our own show, and it was the biggest success of anything I did at Cambridge. It was a huge hit, it was great.'  The show was so well received that it led to Sandi's first break: a director offered her her first job in television, and saved her from working out what to do with her Law and Archaeology and Anthropology degree. 
She continued to work in comedy alongside her presenting job and performed at the opening night of the legendary Comedy Store in London. Here she was also keen to showcase women's comedy: 'I've done a lot of work at The Comedy Store, and on the 10th anniversary we held an all-female night, all female comics. It was packed out, it was a huge success.' So did it make a difference? Has anything changed for women in comedy? 'No,' she is dishearteningly quick to reply: 'Nothing has changed. I think if anything things have slid slightly backwards.' And the all-female night? Â 'It's never been done again.'
She also wryly recalls that the producers of Whose Line is it Anyway?, an improvisational comedy programme in which she often stole the show, refused to book more than one woman per episode. 'Yes, I don't know what they were afraid of;' she muses, 'that our menstrual cycles would synchronise?' She adds that even when she took over the Radio 4 show The News Quiz she was the first woman to host such a programme in over thirty years. Apparently the relieved producer telephoned the day after her first broadcast with news that they had survived having a female host without too many complaints. This was only in 2006. You can see her point.
It's not all doom and gloom though: she does think that there are some very talented female comics about. Sandi offers us Scottish comic Susan Calman as an excellent example and one to watch. She is only sorry that some women seem to feel limited to certain subjects: 'It worries me when I see female comics who feel that the only comedy they can do is about knocking how they look, knocking themselves, or talking about themselves in relation to a man.' As host she always wants a varied panel of guests on The News Quiz, but says that they can struggle to find women who engage with political material. 'We also try to have more right wing people on', she comments, adding in amused exasperation, 'but they're just not very funny!'
 Political satire is certainly something Sandi herself has never shied away from. She has appeared on Have I Got News for You and Mock the Week as well as her own show, and she's rather good at it. My favourite moment from the most recent series of The News Quiz was her description of Mr Cameron's rhetorical technique: 'he has the style of Henry the Fifth but the content of a Henry vacuum cleaner.' The show has become something of an institution, and now has an impressive 75 series under its belt, whilst the television spin-off, captained by Paul Merton and Private Eye editor Ian Hislop, has tallied up a very respectable 42.
 It seems the viewing public can't get enough and today's satirist can forge a lucrative career.But can satire really make a difference? Sandi, for one, would like to think so: 'I hope so. And it has made a difference in the past. There used to be a programme called Spitting Image and the way in which people were portrayed by the programme's satirists stayed with the public and it actually affected the way in which they were viewed. And perhaps the way in which they failed to get elected.' So can political comedy have an impact upon political careers? 'A good example at the moment is Nick Clegg, who is the subject of many, many jokes, and there is no question, I think, that it has damaged his political standing.' 
Yet, political comedy can also play another role — to Sandi an extremely important one–by encouraging people to take an interest in current affairs. 'I think a lot of people are not engaged with politics at all, and I find that very worrying. There are a lot of people who think, you know what? It doesn't really matter, politicians will do whatever they like. But they do listen to comedy programmes, and maybe, sometimes, we can get the message over that important things are happening and people need to pay attention. I hope so.' The genuine concern is evident, 'But I'm not trying to tell you it's a worthy career,' she adds, 'its just fun.'Â 
Seems both 'worthy' and 'fun' to me, not to mention extremely varied. So is there anything left that Sandi Toksvig would like to try her hand at? 'I'm not ambitious, I'm really not' she insists. Indeed, listening to Sandi talk about her career you'd think that it had been nothing but a series of lucky breaks. Â Â There is, however, definitely one job that she set her sights on in the past and for us it's rather close to home. In 2003 Sandi Toksvig ran against Christopher Patten in the election for Oxford's next Chancellor. Although unsuccessful, her belief in ending student fees earned her a lot of undergraduate support. She assures me that she ran entirely in earnest and is only more passionate about the issue of free education in the present situation. And if she was offered the position tomorrow? She would still love to have it.
Despite her successful Cambridge background — she graduated with a first from Girton College–it appears Mrs Toksvig harbours a lot of affection for her alma mater's dark blue counterpart. Well, a matriculation ceremony hosted by Sandi would certainly be a lively affair. I suggest another job with which her name has been connected: 'I heard that the words Doctor Who have been mentioned?' 'Yes I'd love that,' she laughs. 'This was kind of a joke, but do you not think its time for a female Doctor? Why is it that in all the times the Doctor has transformed himself, it's never been a woman? Why is that? I think a little, short, fat, Danish woman would be rather fun.' I have to say I entirely agree.