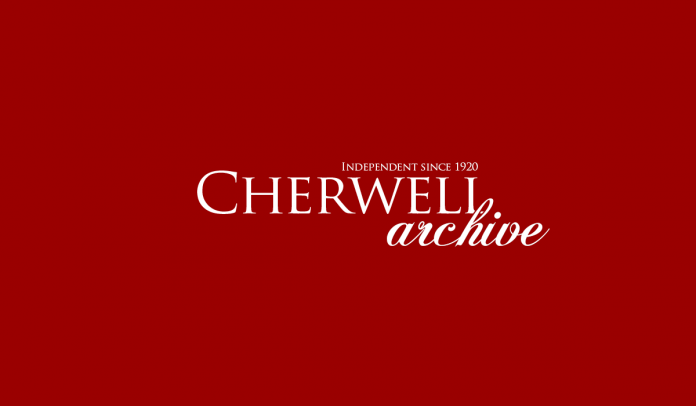 Consultations are continuing after initial proposals to close the History Faculty Library were leaked to the press last week.
On Monday, the History Committee for Library Provision met to discuss the responses they had recieved from tutors and students.
The Undergraduate Historians' Assembly met on Thursday to discuss the responses from the student body.
Before the meeting a member of the UHA said that the general feeling had been "very negative" and that "many find the idea that history, the second largest subject, losing its library would not keep it on even footing with the other subjects who can use both the Bod and their own libraries."
College representatives raised various concerns about the plans such as the expected lack of space and seating in the Rad Cam.
Queens' historian Edmund Potts said, "the Gladstone Link is already full at peak times, as is the Rad Cam, so there's no way they can accommodate a large influx of HFL users," with other History undergraduates adding, 'it would be a disaster' and 'adding more seats would just make the Rad Cam an unpleasant place to work.'
However, Isabel Holawaty, the Bodleian's History Librarian explained to the UHA that, "the net change from opening the Gladstone Link and transferring from the HFL is a notional increase of 65 seats."
Another major concern raised at Thursday's meeting was the "total lack of transparency" with which some feel the process has been handled.
Ed Potts commented, 'The way in which we found out about the closure was completely unacceptable." He added that this meant "we cannot have any serious confidence that the final decision reached will have been arrived at in a satisfactory manner and with the best interests of us library students at heart."
Lincoln student Nathan Akehurst said he would consider the idea of organizing a "work-in" protest in the HFL were the proposals to get through this term's consultation process.
The idea of protesting more actively was also raised at the latest meeting by a representative from Corpus Christi. The chairs of the meeting commented that this would only be considered as a last resort.
The transfer is being proposed as an emergency solution after lack of funds and space meant that the HFL was unable to comply with calls from the Estates Department make the building more disability friendly. Students at Thursday's meeting also raised The consultation process has now been extended until the 5th March when the curators of the University Libraries will make an official decision.