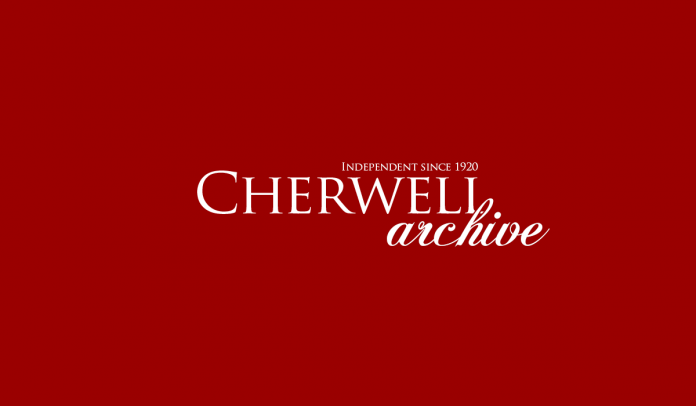 New College was the scene of another robbery last week after two members of the public stole a PlayStation 3, five of its controllers, and eight PS3 games from the JCR.
The incident, which took place last Thursday, comes just three months after copies of both Fifa 11 and Fifa 12 have been removed from the JCR and not recovered.
This time, however, the perpetrators were spotted by Conference, Events and Tourism manager Stephen McGlynn, who followed them to Mansfield Road before alerting the police.They were arrested and held in police custody on Thursday night.
On Friday, they pleaded guilty in Magistrates Court and were both sentenced to four and a half months imprisonment.
Thanks to invisible ink identification and PAT testing certificates, there was ample proof that the items recovered did belong to the New College JCR.
Reports suggest that the two men, Marian Cobraretti and Richard Mitchell, were already wanted by Thames Valley Police for other burglary charges.
A brief survey of New College students suggested that many were "relieved beyond all imagination" that the PS3 and its accessories had now been returned.
Sam Cato, a first year Classicist, commented, 'This theft has had terrible consequences. Without the PS3 and associated sports games, asserting my alpha-male dominance in college is considerably more difficult.'
When asked about further details on the convicted men, the police confirmed that Cobraretti was a resident of Toot Hill Butts, Headington, and Mitchell's registered address was at a central Oxford night shelter.
In an email to members of the JCR, vice-president Louie Dane said that the theft "needs to open our eyes.
"We came extremely close to losing a very valuable set of goods, and this isn't the first time things have gone missing." He added, "From now on, therefore, the JCR MUST be kept OFF the latch at all times."
He also stated that he was looking into the possibility of giving JCR committee members the right to fine members who do not lock up after use.
President Oscar Lee was said not to favour this solution.When approached by Cherwell for comment, Lee stated, "The matter has highlighted the importance of security in the JCR and we have already increased restrictions on access to the JCR.
"All JCRs are vulnerable to theft of this kind and I would urge other colleges to review their security." He added, "The JCR is indebted to Stephen McGlynn for following the thieves and calling the police and without him we would have lost some very valuable items. He is a hero in the eyes of many in the JCR."
In addition, he described the stolen console as "very popular indeed," although conceded that, "Some people have commented that the JCR has been a more welcoming environment this last week without the PS3."
McGlynn himself stated that 'The recovery of our property is down to some exemplary teamwork between New College staff and porters and the local police.'
One anonymous New College undergraduate said, "The charge may be 'petty theft', but rest assured this is a serious crime. If nothing else, the theft of our PS3 – as well as the theft of FIFA 12 last year – is crippling our abusive, exclusive JCR 'socialising'."Robin Bhaduri, famed video-gamer from Keble, remarked, "I like playing ps3 [sic]."