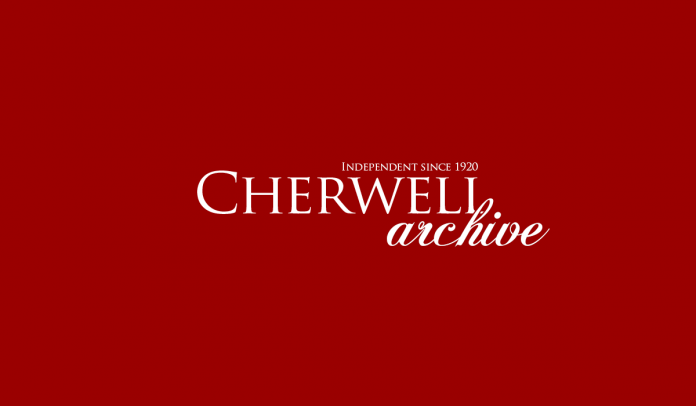 An OUSU report has shown that a third of students do not receive their marked collections by fourth week.
The data collected from the OUSU survey on collections last term, showed that of the 270 collections sat, 33% of them were returned by the end of second week, and 30% hadn't been given back by fourth week. There was a "long tail" with regards to the return of collections, and if collections were not returned by second week, it was much less likely that they would have received them back by fifth week.
The survey also highlighted how some undergraduates felt they received very few comments on collections, believing that they didn't get an indication about what their answers were lacking or what they could have done to strengthen their answers.
One second-year who only received their collection back at the end of fourth week told Cherwell, "It's not a huge deal but it is frustrating that we could never get away with handing something in that late. It seems like one rule for tutors and another for students."
However, another second year English student commented, "My tutor is like a machine – she returns our collections almost immediately. It's frightening."
Mansfield Theology tutor and University Lecturer David Lincicum stated, "It's probably not bad to have a deadline for returning collections to students and most colleges I've worked with have a deadline around the end of second to the end of fourth week, which seems reasonable. This ensures that feedback is given to a student when the experience of sitting the collection is still fresh in the mind."
He continued, "Collections serve an important role in focusing the mind and allowing an opportunity to submit one's understanding of the subject to external review. In an ideal situation, students would view a collection as an opportunity to display one's knowledge and test one's interpretations, while tutors will use the collection as a means of formative assessment and so as a way to contribute to a student's induction into the discipline."
He conceded, "They are, of course, also helpful in catching out wandering students while time remains for them to correct themselves."
Wednesday's Council meeting heard that JCR Presidents, Academic Affairs Officers and Divisional Board representatives have all repeatedly raised the issue of the timely return of collections. Many students feel that colleges should consider instituting a fixed point by which collections must be returned, in order to ensure that undergraduates can receive marks and comments in good time to address issues. Colleges will be putting this proposal to their tutorial committees in the next couple of weeks.
In the second week of this term, JCR Presidents and Academic Affairs officers discussed collections as one of four priority issues, with the sub topics of the promptness of the return of collections; consistency in the system of setting collections; and the relationship of collections to students' academic progress.
The motion this week proposed that "Collections are a valuable exercise when undergraduates understand the role of collections and are prepared for them," adding, "It is important that both the undergraduates and tutors take them seriously." It suggested that in order to maximise the benefit of collections, they need to be returned in a timely way and that feedback given to undergraduates can have a significant impact on the value of collections.
The motion was proposed by Sara Polakova, JCR President of St Hugh's, and seconded by Hannah Cusworth (Brasenose), OUSU Vice-President for Access and Academic Affairs. Cusworth will be taking the matter to the Senior Tutors Committee, where it will be discussed on Monday of sixth week.
Nick Cooper, OUSU's Academic Affairs campaigns officer, said, "I believe collections can be highly useful in undergraduates' development: they allow for early revision and consolidation, a way for tutors to check students' ongoing performance, and an opportunity to receive detailed feedback on your current work.
"However it is vital to this process that collections be returned in a timely fashion, and this report focuses on the challenges that students often face in terms of insufficient feedback or late return of collections, if they are even returned at all."
He added, "We hope this report will persuade Colleges that collections are an important part of undergraduate teaching, and that tutors should return them to students within four weeks of taking the exams, if not sooner."
One third year told Cherwell, "I have only ever done one collection in exam conditions when I haven't been shown the question paper beforehand." When asked about the proposed changes she commented, "The fact that in my experience collections have not been taken seriously is obviously going to disadvantage me when it comes to finals but at the moment I prefer being able to spend the holidays seeing my friends."