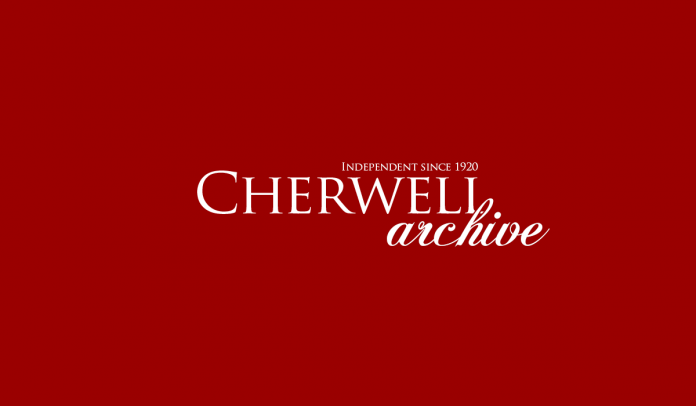 Victory was called for Tom Rutland last night as the Jesus third year PPEist defeated his opponent Izzy Westbury to clinch the OUSU presidency. He will assume the role in 2013.
Rutland, who is currently Jesus JCR President, led the 'Tom4OUSU' slate, receiving a total of 2179 votes, in comparison to Westbury's 1232. He was elated by his win, telling Cherwell,"The first thing I want to do is thank all of our fantastic supporters, agents and candidates without whom we wouldn't have won – I've been touched by how much they all put into it. I can't wait to get going next summer and I know that it's going to be a huge responsibility – so I'm going to work flat out to make OUSU stronger and more relevant. An excellent team of officers were elected last night and I look forward to working with all of them."
Westbury, who was Oxford Union president in Michaelmas 2011, conceded, stating, "I really enjoyed running in this election and the people I've met and worked with along the way. Webrought in a few innovative ideas, and it's just a shame we couldn't convert the social media campaign to votes – too little too late it would seem!"
In the early hours of Wednesday morning, one of the TeamWestbury candidates, running for NUS Delegate, was caught soliciting a voter code from another student on Facebook.
After the Returning Officer had been informed at 12:05 am, he notified the candidate and TeamWestbury an hour later. At 7:30pm on Thursday, she voluntarily resigned her candidacy, half an hour before results were due.
The candidate told Cherwell, "Due to personal reasons, I was home in HK for all of 5th week. Hence I was under too much personal and academic stress to adequately contest in the election. Thus when I received an email from the Returning Officer that I may have allegedly infringed a rule, I chose to resign immediately rather than making a fuss. Congratulations to all the successful candidates!"
Jack Matthews, Lead Agent for TeamWestbury, said, "TeamWestbury regrets that one of our candidates acted in an inappropriate manner, out of ignorance of the Regulations. Upon realising this, they took the honourable decision to withdraw their candidacy."
Turnout was 16 per cent, down from 19 percent last year. Serving with Rutland will be Tom4OUSU candidate Garlen Lo, who will be Vice-President (VP) Graduates, and fellow slate member Charlotte Hendy, who will be VP Welfare and Equal Opportunities.
Rachel Pickering, running with TeamWestbury, becomes VP Access and Academic Affairs, and non-slate candidate Sarah Pine is elected as VP Women.
Independent Daniel Tomlinson staged a huge upset by securing the role of VP Charities and Community, beating Beth Hanson-Jones, who campaigned with Rutland. Tomlinson's victory was the first time an independent candidate had beaten an opposing candidate on the slate of the winning Presidential candidate, prompting one student to remark, "This marks a definitive change in the way OUSU campaigns are carried out."
Graduate student and former VP Welfare and Equal Opportunities, Seb Baird had a word for the incomers. "OUSU is practically at breaking point. Despite achievements over recent years, OUSU doesn't have the resources to communicate with and engage students. The organisation has to be better funded so that it can demonstrate its relevance to students.