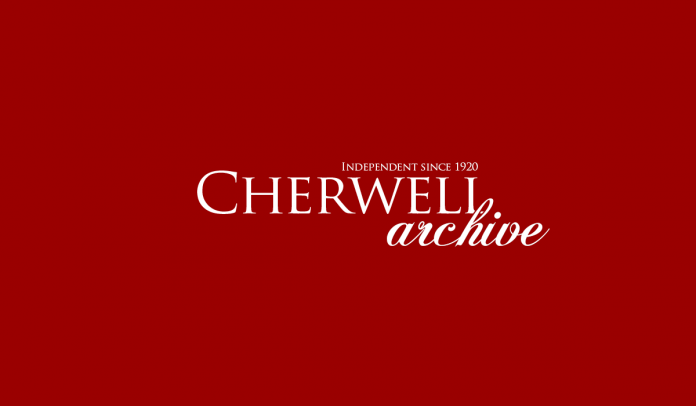 GEORGE GALLOWAY faced a small protest by the Oxford Feminist Network when he arrived last Friday to give a talk to the Oxford University Pakistan Society.
The talk, which focused on the Arab Spring, was entitled "The Middle East in Turmoil: Causes and Consequences". It was held at St Antony's College and approximately 40 people attended.
OFN protested at the pedestrian entrance to St Antony's on Winchester Road, whereas Galloway entered the college through the vehicular entrance on Bevington Road. The protest was sparked by Galloway's controversial comments over the summer, in which he said Julian Assange would at most be guilty of "bad sexual etiquette" rather than rape, since the two women involved were "already in the sex game".
A spokesperson for the OFN said, "Responses from passers-by and those going into the talk ranged from ambivalence to support," They continued. "Faced by direct, polite questioning about his ability to differentiate consent and rape and asking him to define 'the sex game', Galloway hid under his hat and refused even to acknowledge our presence."
Galloway's Chief of Staff, Rob Hoveman, denied that this was the case, "There was no questioning of George by the Oxford Feminist Network because he had no contact with them." Hoveman also denied that there were as many as half a dozen protesters, claiming, "There were two, and then, I think, a third woman by an entrance of St Antony's that George didn't enter by. It's not quite what I would call a picket."
The University Pakistan Society had planned to hold a conference, with Mirwaiz Umer Farooq, a Kashmiri political leader, as their keynote speaker. However, there were delays in granting him a visa, so the conference was cancelled and the decision was made to replace it with an address by George Galloway. Galloway spoke about Tunisia and the election of an Islamist party there, Egypt, and the question of Syria in the context of a history of Western imperialism.
Hoveman claimed, "The meeting was very successful and lasted for an hour and a half. Everyone who was there enjoyed it; that was the impression from the applause. The talk finished at 12.30pm but numerous people wanted to continue the discussion informally afterwards."
Questions were only allowed on the subject of the Middle East. President of OU Pakistan Society Rinchan Mirza confirmed, "Galloway was only here to talk about the Middle East. We briefed him beforehand, and I would moderate any questions on any other topics," Nevertheless, Hoveman said, "George made it clear to the organisers of the meeting that he was willing to answer questions on any topic from anybody."
The address was open to everybody. OFN did not attend the talk itself but nevertheless voiced their support for the topic of the Pakistani Society's talk. The same OFN spokesperson stated, "With the upcoming protest about Assange's video link speech at the Union, OFN is clear that there is never an excuse for propagating rape myths.
Galloway's claims that consent is not needed for every sex act is not only dangerous but plain wrong. We would encourage Mr Galloway to make clear that he was wrong, that he does understand the law on consent, and that he is truly sorry for his previous comments."
Hoveman said of Galloway's controversial remarks: "The Oxford Feminist Network seemed to be chanting 'no means no', which George fully agrees with. He has responded to misunderstandings about his comments on Julian Assange ad nauseam over the past few months."
Because of Galloway's comments regarding Julian Assange, the National Union of Students recently banned George Galloway from NUS events and affiliated student unions, such as OUSU. However, the ban does not have to be heeded by individual university societies, since they are not individually affiliated with the NUS.
Galloway has frequently courted controversy over his political career, initially as a member of the Labour Party, but now as member of Respect. He is currently MP for Bradford West, a seat he won in a 2012 by-election.