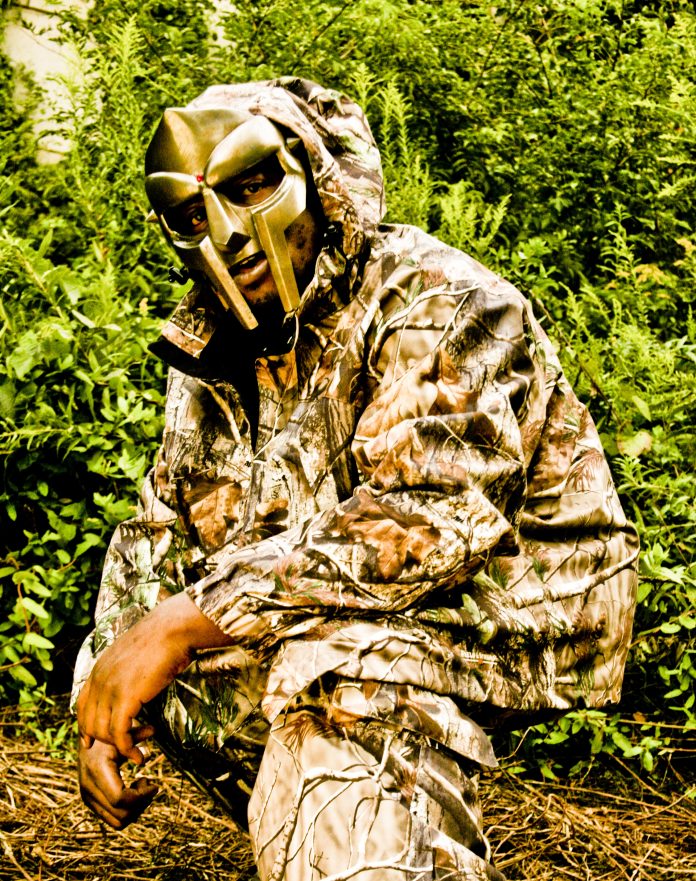 It is a convention of English that proper nouns are capitalized so to signify their importance; this is why cities and names are capitalized. So, when MF DOOM tells us to, "remember ALL CAPS when you spell the man's name", why should we listen? Because he holds more weight than just capitalizing one letter. He is the super villain, he is Metal Face, he is a three headed extra-terrestrial dragon – he demands your respect, and he has earned this respect with one of the most legendary careers in music who has had unparalleled influence. However, on December 31st we were told of Daniel Dumile's death which had happened 2 months earlier on October 31st, ironically the day where people wear masks like he did all his life. And just before November had come. RIP DOOM.
'Your favourite rapper's favourite rapper' is a title that is given almost exclusively to DOOM; and for good reason. His lyricism is one-of-a kind; he is one of the only artists to be able to form whole verses with internal rhyming within the bars to create dizzying flows. Just look at the bars on 'THAT'S THAT' from his 2009 album BORN LIKE THIS:
"Already woke, spared a joke, barely spoke, rarely smoke,
Stared at folks when properly provoked, mirror broke,
Here, share a strawberry morning,
Gone, a more important spawning, torn in, poor men sworn in,
Cornish hens switching positions,
Auditioning morticians, saw it in a vision, ignoring prison,
Ignoramuses enlist and sound dumb,
Found 'em drowned in cow's dung, crown flung".
This dense and abstract lyricism continues and twists and turns on this track in a display that I don't think any other rapper could replicate, or would even dare try to. The entirety of the underground in the 21st century is built upon DOOM's lyrics, but to limit his influence to just the underground is a sin, as there is a reason why huge artists like Tyler, the Creator and Drake cite DOOM as their favourite rapper as well as those in the underground.
DOOM's production is criminally underrated. I would place him alongside Kanye West as being the greatest of rapper-producers. His production style is one-of-a-kind with its abundant use of old Marvel cartoon samples that DOOM uses to tell his own story through the music first and then his lyrics. Albums like Vaudeville Villain, MM… FOOD, Take Me to Your Leader, and BORN LIKE THIS are some of the best produced albums ever, and DOOM produced them all, and rapped on them all like no one else ever could. Even prior to putting on the mask, DOOM was one of the most influential producers under the name Zev Love X as a part of the group KMD with his brother DJ Subroc (RIP). Their debut, Mr. Hood in 1991 was littered with production from DOOM that most definitely went on to influence the Wu-Tang Clan a couple years later through DOOM's revolutionary use of sampling. Further down the KMD rabbit hole, their sophomore effort, Black Bastards is, in my opinion, one of, if not, the most underrated hip-hop records in history with supreme production, again from DOOM, as well as superb hooks and bars from DOOM, Subroc, and Onyx the Birthstone Kid.
All of this, and I still haven't spoke on the two greatest things DOOM did. Firstly – the mask. DOOM is one of the most mysterious figures in music, and that all comes down to the mask. The mask is worn so as not to detract from the music, DOOM was sick of rap becoming a beauty pageant or a fashion show, where the way you looked and dressed seemingly mattered as much as the music. DOOM wanted his music to speak for itself, and it did, as most people cannot recognise Daniel Dumile's face, but they most definitely recognise his music. And that leads me to his most recognizable album, his magnum opus; Madvillainy. Madvillainy, the collaboration of DOOM and Madlib, is undoubtedly one of the greatest hip-hop albums, and one of the greatest albums of all time. Madlib and DOOM were both in their creative prime, where they both could not make anything that wasn't genius, even if they tried. Anyone who ever claims to like music must listen to this album or I claim them a hypocrite.
While the passing of DOOM is crushing, we must also be grateful we got to exist during his reign as one of hip-hop's most beloved and respected artists with, in my opinion, the greatest discography in rap. May he rest in paradise with Subroc and Malachi.
Image Credit: Wikimedia Commons
---
For Cherwell, maintaining editorial independence is vital. We are run entirely by and for students. To ensure independence, we receive no funding from the University and are reliant on obtaining other income, such as advertisements. Due to the current global situation, such sources are being limited significantly and we anticipate a tough time ahead – for us and fellow student journalists across the country.
So, if you can, please consider donating. We really appreciate any support you're able to provide; it'll all go towards helping with our running costs. Even if you can't support us monetarily, please consider sharing articles with friends, families, colleagues - it all helps!
Thank you!