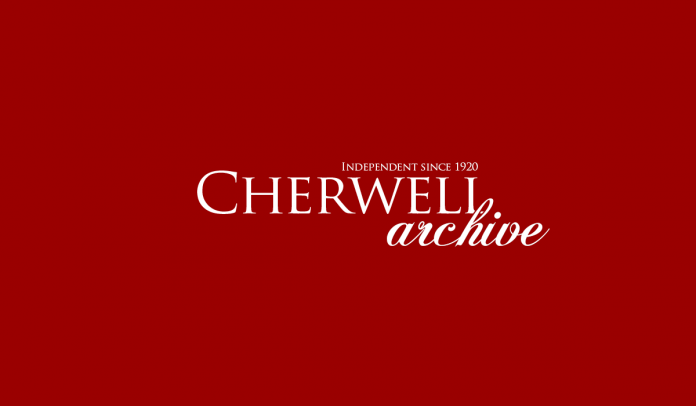 A first-year student at Lady Margaret Hall, who forged parts of his UCAS application to secure a place at Oxford, has been discovered and sent down.
The student won a place at Oxford in 2009 to read Economics and Management. He claimed to have graduated from Langley Grammar School with at least 10 A grades at A level, and subsequently faked relevant documents.
These included a forged reference from a teacher. However, the teacher who supposedly wrote this reference had left Langley Grammar School years ago.
The identity of the student was not revealed until near the end of Michaelmas term, when Magdalen College noticed some academic discrepancies in his personal record. These concerns were later followed up by LMH.
Both Colleges spoke to Janet Jamieson, Deputy Headmistress of Langley Grammar School, who confirmed that the student's thirteen As at A-level were entirely fabricated. "He certainly did not achieve those A-level grades, nor did he achieve the GCSEs that he claimed from his previous school. This boy was a student here but that is where it ends," Jamieson said in a statement to Cherwell.
"The college should have checked it up right from the start. It would be impossible to get thirteen A-levels, and this should have gained attention," she said. "I imagine Oxford will want to try and keep this as quiet as possible, this sort of thing does not happen often."
The LMH Admissions and Academic offices refused to comment on how a student with an entirely faked application could have gained a place at the college. The proctors also refused to comment.
The student attended Langley Grammar School for sixth form, from September 2005 to June 2007. After sitting a number of retakes during his gap year, he eventually achieved As in his three A-level subjects of Economics, Mathematics and Religious Studies. He applied to university through UCAS in 2009 as an independent candidate.
Jamieson commented, "Normally the UCAS form is sent from the school, so the Headmistress endorses the application, as do form tutors, subject teachers and the Head of Sixth Form, who sends it directly to UCAS electronically. This means that all academic information is verified; universities are in general depenedent on schools for sending the proper documents to UCAS. This student applied to university two years after he had left school, so we never saw his application."
When students apply to university as independent candidates, they often attach references and documents from their school, but ultimately, the school does not see the final package that is sent to UCAS. The information is passed straight on to the universities, without final verification from the school. This makes it the responsibility of the university to check the facts.
Jamieson added, "[He] did not achieve the results he would have needed for admission to the top universities that he aspired to attend. He came to Langley with GCSEs in the range of A*s, As, Bs and Cs; strong, but not outstanding. [He] was a very enterprising young man, and very ambitious, but he did not always fulfill his potential. We advised him not to apply to university immediately, as frankly his grades were too poor.
"We're very concerned about the whole affair, and have considered speaking to the school's legal team. However, we have been assured by UCAS that [the student] entered an individual contract with them, and we as a school are not party to it. Even if we had offered references, it remains a private agreement between the student and UCAS."
A first year student at LMH described how people felt at College about the affair. "His tutor called his old school… with 13 A-levels we thought he'd be dealing a bit better with the work load. [The tutor] called his references and found out he didn't exist. Everyone thinks it's hilarious. It is quite unfair for people who interviewed to get in and were turned down, as now there is a spare place. [He] took the place at Oxford from someone else who probably deserved it more."
Another student at the college confirmed fresher's struggle with academic work. They said, "He didn't come to that many [tutorials]. He used to say he had conferences in London or that he had meetings with the entrep soc. Out of eight tutorials he probably only came to about four."
Mbombo Kaomam, the First Year Representative at LMH, revealed that members of the JCR Executive Committee and other E&M students have recently been briefed by the College that the student will not be returning to Oxford this term.
Rory Tierney, a third year PPE student at LMH said, "People are really surprised, nobody thought he was making it up. But then again, thirteen A levels does look a bit suspicious. It's pretty remarkable that he got through the whole admissions process without anyone checking the facts."
The student was contacted by Cherwell, however refused to comment on the situation.
Genevieve Clarke, JCR President of LMH commented, "I'm sure the College administration take things at face value. I don't think its any fault of the academic staff at LMH, as they are obviously very competent."
The Principal Secretary of LMH, Mrs Janet Wardell said, "The case is out of the hands of the LMH staff."