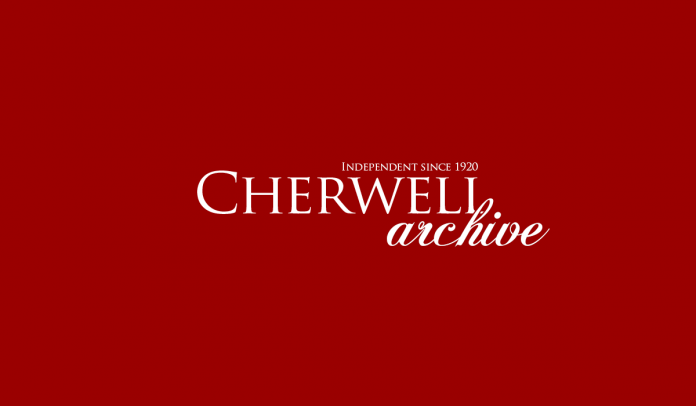 A Cherwell investigation has found that the drop-out rate for disabled students from Oxford has become disproportionately high.
Disabled provision at certain colleges is also still remarkably poor.
In the 2008-2009 academic year, 18 of 114 total undergraduate student withdrawals were made by disabled students, as well as 9 of 170 graduate withdrawals.
This puts the level of disabled undergraduate withdrawals at 16% of the total, even though disabled students make up only around 4% of the student body.
This high rate of withdrawal is a marked increase on the previous year. In 2007-2008, disabled students comprised only around 7% of both undergraduate and graduate withdrawals.
Zoe Hallam, an undergraduate at St. John's College who suffers from Muscular Dystrophy, said, "I'm very surprised at the withdrawal rate, as I've always found the support here excellent. Oxford is really good for disabled provision.
"However the majority of disabled students suffer from learning-related disabilities. The high academic pressure here probably makes it harder for those who find work difficult anyway. It's hard to imagine how they would cope."
The most visible impact of a lack of provision is for students with physical or sensory disabilities, for whom there are more activities out of reach and complications to overcome due to accessibility. Several colleges still do not have the facilities required by these students, and the drop-out rate indicates that Oxford may not be making enough provision for them.
Nikki Emerson, a disabled student at Magdalen College, told Cherwell of mixed experience at Oxford.
One tutor went out of his way to move a lecture out of the Physiology lecture theatre so that he could hold a tutorial with Nikki there, because he was not sure that any other room would have suitable access.
However, Nikki said that getting around Oxford is difficult for students in wheelchairs. "Cobbles are rubbish, there are no drop kerbs, and often roadworks run across the entire pavement. Getting around the city can be an absolute nightmare."
Nikki also pointed out that Vincent's and the Oxford Union do not have lifts, making access to any floor other than the ground floor impossible for her and other students with mobility difficulties.
However, it is not possible to install lifts into these listed buildings.
In the 2006-2007 academic year, 1,079 Oxford students declared a disability, with the number rising to 1,223 for 2007-2008 and again to 1,273 for 2008-2009.
Currently, there are 56 students who are wheelchair users or have other mobility difficulties, 41 students who are deaf or have hearing impairments, and 53 who are blind or partially sighted.
However, a high proportion of disabilities affecting students are unseen: last year at Oxford there were 616 students with dyslexia, 177 with an illness such as epilepsy or diabetes, 95 with mental health problems, and 39 on the autistic spectrum or diagnosed with Asperger's Syndrome.
Oxford gives overall ratings across the colleges for access for disabled students.
According to the most recent ratings on a scale of five stars, the most accessible colleges are Kellogg with five stars, St. Anne's and St. Catherine's with four and a half stars, and Wadham with four stars.
On the other side of the coin, the least accessible colleges are Harris Manchester, Green Templeton, and All Souls with one and a half stars, and Brasenose with only one.
Currently there is no way for a wheelchair user to access Brasenose's dining hall, College bar, or library as there are only stairs and no ramps. There are ramps leading into the JCR and from the lodge into the Old Quad, but little else.
However, Brasenose is embarking on a renovation scheme entitled 'Project Q', which aims to create more accessible facilities and open up access to its food, drink and books for disabled students.
The JCR President at Mansfield College, Andrew Campbell, said "Currently at Mansfield we have no wheelchair users, however there is a potential fresher arriving next year who is. This means that we do not have any permanent ramps into and out of college, however we do have temporary ones which can be used when necessary.
"We also have chairlifts to reach the dining hall, and a disability room with ground floor access and an easy access shower. Personnel-wise we have a disability officer who is present at Governing Body and Welfare committee to speak in the interests of those who have difficulty accessing college."
Very few colleges have disability representatives in their JCRs, and even fewer have a disability officer.
At St. Anne's, there is a full-time Student Disability Officer, Zoe Sparrowhawk, who works with the Senior Tutor, College Secretary, Tutors, doctors and the University Disability Office and is available to speak to at any stage of studies about any queries or concerns. She also helps to organise any special arrangements disabled students may require for exams.
But Mansfield and St. Anne's are exceptional colleges with regards to the employment of officers and the accessibility of their facilities.
Emily Crawford, a current disabled student, says in the OUSU Alternative prospectus that Oxford "is still a place in transition in terms of providing access to people with disabilities."
Zoe Hallam said the only major problem she has encountered as a student with a disability was the information she received when applying to Oxford. She says she had to spend several days scouting colleges to see whether they would suit her requirements.
All colleges have at least one disabled parking space, with the exception of Brasenose, Lincoln, St. Cross, St. Hugh's, and Wadham.
Merton has 17 disabled-access rooms for students, Balliol has 7, and Brasenose and St. Anne's both have 6. Those with the least are Exeter, Kellogg, Lincoln, Nuffield, and Green Templeton.
One positive point is that disabled students in 2008, who comprised 4% of the applicant pool, had a success rate in gaining a place comparable to that of the general student population. They were admitted at a rate of 23.5% as compared to a general rate of 24.7%. In the two years prior, the numbers were similar, with disabled students comprising 4.4% of the 2007 applicant pool admitted at a rate of 25.4% as compared to the overall 23%, and in 2006 comprising 3.9% of the applicant pool and in fact gaining admission at a higher rate of 28% than the average of 25.3%.
Danielle Fraser-Solomon, chair of the OUSU Campaign for Students with Disabilities, says "My main advice to prospective students has always been that having a disability should not prevent anyone from applying, and I then advise students who have been accepted to ask for advice and support from the Disability Advisory Service.
"The Disability Advisory Service provides a lot of support, but many students are unaware of what they are entitled to, which is something that I'm trying to change."
They are currently working on a poster campaign to inform students about provisions such as free bus passes and the Disabled Students' Allowance. Awareness does seem to be on the increase – according to University statistics, the number of students who receive a Disabled Students' Allowance has risen over the past three years, from 329 during 2006-2007, 373 in 2007-2008, and 440 in 2008-2009.
When asked what might be most helpful in terms of improving both awareness and accessibility, Fraser-Solomon thought that "the addition of the position of 'SWD officer' to more JCR and MCR executive committees, to help raise disability related issues on a college level" would be most useful.