Shoes aren't the first thing that spring to mind when you think about a summer wardrobe – if you're anything like us, it's dresses, dresses, dresses all the way. What happens when you realise you've only got winter cowboy boots and a battered pair of Converse to go with your flouncy new frock? Read on for all you need to know about footwear this season – thanks to Cherwell's guide to summer shoes, you'll have the best-dressed tootsies for any occasion. Oh, and don't forget the pedicure!
Chunky:Office Bad Boy wedges, £90
(14cm heel, leather upper)
–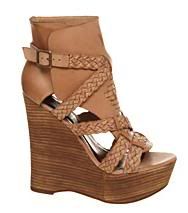 Word on the street is that clogs are 'in' this season, and it certainly seems that way – Alexa Chung sported a pair on the cover of March's Vogue. If you're a little wary of the trend even with such a fashionista endorsement, this pair of wedges from Office are a great way to add some much-needed chunkiness to all the froth and frills of the summer dresses you'll be wearing. Try pairing with slouchy knee socks, bunched around the lower calf, for extra fashion points – great for those chillier 'summer' days!
Gladiators:New Look Cage Strap sandals,£16
–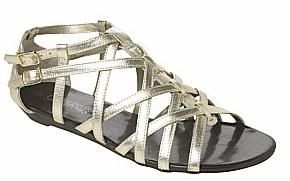 Lovely sandals at an even lovelier price, these are a classic shape that will see you through until the seemingly-endless love affair with gladiators dies.
Flats:Topshop Vibrant Ballet Pumps, £16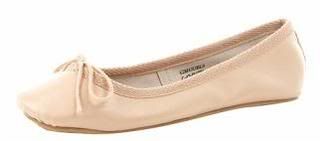 If you're looking for a classic shape this summer, these are exactly what you're looking for. No fancy adornments, no unusual shape, just a…well, a ballet pump. They're even made in the same way as the ones you used to wear to dance class as a kid, making them about as authentic as can be. The nude shade means they're leg-lengthening, too – certainly not a trait you'd usually associate with flats.
Glamour:Kurt Geiger Gen Large Flower, £260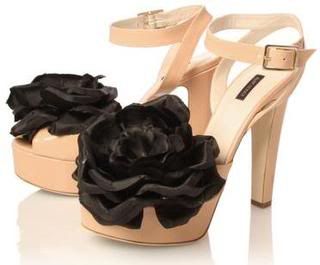 Are words even needed? These beauties speak for themselves…
Designer:Valentino rosette detailed leather sandals, £415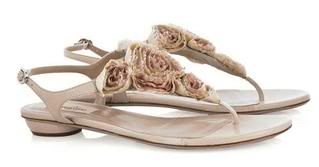 The delicately rough-edged rosette adds a lovely touch to these simple sandals. Definitely a credit-card worthy price-tag, though – although anything which ticks the romance trend so resolutely can be called value for money, right?
High street:H &M studded sandals,£14.99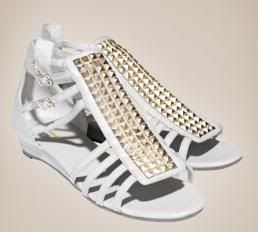 The gold hardware on these white gladiators nods to the military trend everywhere this season without being too in-your-face – a perfect balance between current and classic. Just what we like to see!