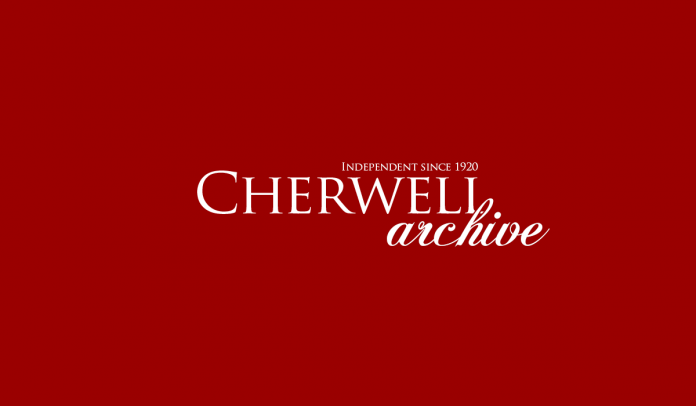 OUT: R. Hodgson IN: K. Dalglish. OUT: A. Grant? IN: […] OUT: G. Houllier? IN: […]
N.B. Please fill in the blanks as appropriate.
The month of January is notorious for the sales. No, not for the 50% off latest mens' fashions at Harrods (although it has to be said that it looks pretty tempting!) but in footballing terms for, as Sky Sports will have you know, the January 'Lets stalk every football player and manager in the country' Transfer Window. While some clubs are often tempted to part with silly money in search of panic buys, others desperately cling on to their prized assets. Yet for some managers in the Barclays Premier League, their one prevailing wish will be to remain in their jobs until the end of the season. With sixteen games or so to go, the pressure is just as high at the top of the table as it is at the bottom. While the 'Big Five' all go in search of trophies and European Football of some description, it is at the bottom where the story is really unfolding – that of a potentially epic relegation battle.
It is fair to say that with just over half of the season gone, the Barclays Premier League has been just about as difficult to predict as FIFA voting for Qatar to host the 2022 World Cup. As things stand, the bottom six Barclays Premier League clubs, from West Ham United to Fulham, are separated by just three points – remarkable, seeing as at this stage of the season one club is usually already cut adrift from the rest of the pack. Of the clubs down at the bottom, the most surprising names to appear are that of Aston Villa and West Ham. At Villa Park, Gerrard Houllier inherited a gifted squad of players from his predecessor Martin O'Neill, including the likes of the powerful centre-back Richard Dunne, the lively wingers Ashley Young and Stewart Downing and the ever-promising Gabriel Agbonlahor. Similarly at Upton Park, Avram 'Uncle Fester' Grant, despite the large mass of mediocrity in the squad, has crucially managed to keep hold of his star players, namely goalkeeper Robert Green, centre-back Matthew Upson and inspirational midfielder Scott Parker. However, when it comes to the crunch, marquee names are all well and good but results are what count and at the minute neither manager is managing to achieve these. Sparked off by Roy Hodgson's departure from Liverpool to be replaced by 'King' Kenny Dalglish, it is arguably at these two clubs in particular where the managerial axe may well be swung next, with the latter in far deeper trouble than the former.
Ever since his appointment at the beginning of the season, Avram Grant has not only cut a despondent figure but has come under scrutiny regarding his managerial career. Of course one can feel a degree of sympathy towards him not only given the constant media frenzy surrounding his future but by the highly unprofessional behaviour of owners Gold and Sullivan who prefer to carry out their private business in the public domain. Nonetheless, his managerial record, a poor one at that, does not lie. Yes, he guided Chelsea to a runner-up finish in the Champions League Final, but how much of that was of his own doing? Last year he took Portsmouth to a somewhat unpredictable FA Cup Final appearance but his team spent the whole season in the relegation zone. Since his time in charge at the Hammers, his transfer dealings have been less than impressive and only once has he managed to guide them out of the drop zone. At this moment in time the margins are extremely tight but can West Ham United really afford to take such a big gamble with Grant in charge? While in the short term the focus is staying in the Barclays Premier League, the long term goal is to move from Upton Park to the Olympic Stadium in the East-End of London following the 2012 Olympic Games. With stiff competition from Tottenham Hotspur, who are growing in stature with every day that goes by, a West Ham United stuck in the Npower Championship would put a serious spanner in the works. There's no two ways about it: Grant is a dead man walking currently living off borrowed time. Tradition aside, the question for now is, with such outspoken chairmen and a less than certain future ahead of them, which manager would be mad enough to step in and take over the reins at Upton Park?
The situation is rather different at Villa Park for Mr Houllier. Like Grant, many were dubious about his appointment but others maintained that he was a safe pair of hands – now where have we heard that one before, Roy? In all honesty it was always going to be a difficult task to replace the enigmatic O'Neill. However, rather bizarrely, the Aston Villa board, if recent reports are to be believed, are prepared to dig deep into their pockets, more so than they were prepared to do under O'Neill. The board have publicly stated their confidence in Houllier and it seems unlikely that he will be up for the chop any time soon. Nevertheless, the pressing question for the Villains fans is does Houllier have the ability to attract four or five quality players to the club? And can he do so without spending crazy amounts of money? Relegation is unthinkable and if their bitter rivals Birmingham City and West Bromwich Albion survive not only will they have to face the taunts from the Brummies, but we'll become even more accustomed to see Adrian Chiles gloating on our TV screens! If they do get out of the relegation battle, which they really should do with the squad they have on paper, to them it'll feel like being crowned Miss Stevenage – they'll know that there's hotter talent elsewhere but they'll come to accept their title as 'The Best Worst' or 'The Worst Best' in their part of the world.
The club with perhaps the biggest uphill task to try and stay in the Barclays Premier League is Wigan. There's no doubt that in Spaniard Roberto Martinez they have a talented manager, as his exploits at Swansea City showed. However, you feel that whenever they are without the likes of defender Maynor Figueroa, midfielder Charles N'Zogbia and Colombian striker Hugo Rodallega, in particular, they do they look a bit lightweight in all departments. Furthermore, to some they are seen as a stepping stone for players to then go on to play for a bigger club, as highlighted by the case of Wilson Palacios's departure to Tottenham Hotspur. Thus, if they are to have any chance of survival it is absolutely paramount that they hold on to their prized assets. Lose them and the uphill task becomes a monumental struggle. Yet out of all the teams in the Barclays Premier League, they are the most difficult to predict – to put it simply they are the Jekyll and Hyde of the League. In this league the key is consistency and you feel that if Wigan, or any other club for that matter, can generate a run of wins then their relegation fears will be substantially eased.
Of course one cannot disregard any other clubs from being dragged into the relegation scrap. The most likely candidates at this moment in time being West Bromwich Albion, Wolverhampton Wanderers, Birmingham City and Fulham – unthinkable for the latter given last year's remarkable performance in the League and, especially, Europa Cup. What these clubs may lack in quality, they gain in sharing a fighting spirit which stems directly from their battle hardened managers off the pitch. Of course team spirit and desire should always be a prerequisite of any team, but with the type of spirit shown and if strikers at the aforementioned clubs can find their goal scoring form, it is certainly feasible that they may give themselves a fighting chance of staying up. That's not to say that the likes of Blackpool or Blackburn Rovers are in the clear just as yet. Both clubs will still be cautiously looking over their shoulders with an eye on the bottom and, who knows, a streak of losses compiled by injuries to key players and both could yet start to slowly slide down the table. As the saying goes, 'you're never too good to go down' as Newcastle United fans know oh so well. So fans of Aston Villa and West Ham United: you've been warned.
With eighty managers currently out of work, according to the latest list published by the League Managers Association, the majority of whom are champing at the bit to get back into football, chairmen thinking of shuffling the pack cannot complain of being short on options. Among those in the frame for potential jobs are Sam Allardyce, Alan Curbishley and Martin O'Neill. All boast a wealth of managerial experience yet all have their potential pitfalls. While Big Sam has a proven track-record of keeping clubs in the Barclays Premier League, his style of 'anti-football' attracts heavy criticism from some quarters. Year after year Curbishley safely managed to keep Charlton afloat in the FA Premiership, as it was known then, but having been out of the game for a long period of time, would he be ready to step into the breach at such a pivotal time? Down the years O'Neill has performed brilliantly at every club he has worked at, producing exciting and inventive football, but his demands for large transfer kitties combined with his reluctance to leap into any managerial decision may be off-putting for some chairmen.
So as we approach the end of January, with the transfer window merry-go-round set to whip up into a frenzy, vital decisions are to be made and managerial jobs are potentially to be had prompting the question on every football fans lips: which Barclays Premier League club will be the next to pull the trigger in this topsy-turvy game of managerial Russian Roulette?