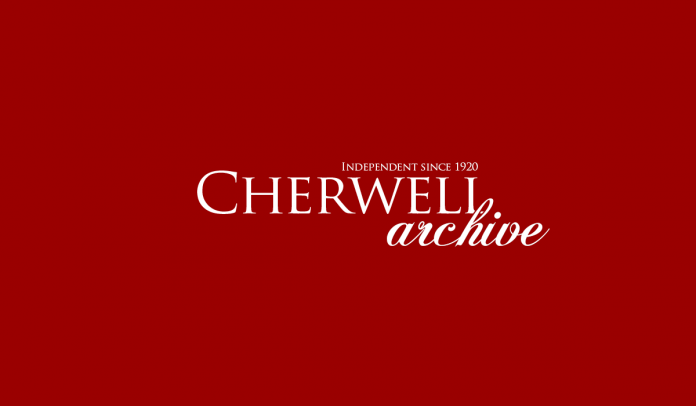 We're halfway through the term, which sounds like a cause for celebration – except that it's cold outside and everyone's got loads of work. Opinion is divided as to whether the 'Fourth Week Blues' or the 'Fifth Week Blues' are worse (for our part, we tend to get both), but it's not all bad news: Mixer is back to give you a taste of all the new music you missed because you were too busy reading Marxist critical theory, or something. So, without further ado, here we go: twelve of the best tracks of October. Make yourself a strong coffee and press 'play'.
The King Khan Experience – I Got Love
Classic funk jostles with raucous, Stooges-style garage rock – this track sounds like a manifesto for reviving the phrase 'far out'. The self-titled EP from King Khan's new project means he could soon become more famous in popular culture for his wild sounds than for having once thrust his naked buttocks into Lindsay Lohan's face at the Cannes Festival.
The Roots feat. Big K.R.I.T. – Make My
A fat slice of juicy, cerebral hip hop? Lovely. Soulful production from Khari Mateen and a guest appearance by up-and-coming MC Big K.R.I.T (check out his track 'Somedayz' for more – smooth) bode well for the new Roots album Undun, scheduled for release in December.
Summer Camp – Down
Alright, so this is more of the same from Summer Camp, but it's nice to see that their twee-pop enthusiasm remains undimmed by the onset of winter (even if Elizabeth Sankey is, as she claims, as 'sick of cold nights' as the rest of us). Their new album Welcome to Condale came out on the 31st October, hence the cute Hallowe'en house party-themed video for this track. Seasonal whinging aside, this is a wonderfully wide-eyed, fuzzed-up indie belter, and there's absolutely nothing wrong with that.
Future Islands – Balance
October saw the release of On the Water, the third and latest release from Baltimore synthpop trio Future Islands. It's a great listen from start to finish, but 'Balance' particularly stands out, borrowing the fluid basslines of Orchestral Manoeuvres in the Dark and the shimmering synthesizers of The Cure (in the late '80s, natch) to awesome effect.
Factory Floor – Two Different Ways
Okay, we cheated: this new track isn't out (on DFA Records) until later in November, but we couldn't possibly have left it out. Factory Floor are without a doubt one of the most exciting bands currently performing in the UK, having drifted in recent years from noisy guitars to synthesizers, and this eight-minute electronic composition is a riot of beats and analogue synths, set to reaffirm the trio as a major innovating force in contemporary music.
Chairlift – Amanaemonesia
You won't find the word 'amanaemonesia' in the Oxford English Dictionary, because Chairlift made it up. We're not sure what it means, but it probably has something to do with the amanae massage technique. To be honest, though, who cares? Chairlift have been making divine noises for half a decade, but this five minute single might have the breakthrough potential to crown them the new MGMT. Or maybe it's just too weird. Judge for yourself.
Tom Waits – Bad As Me
Where the hell do you even begin with Tom Waits? His twisted, whisky-drenched growls and howls have inspired and repelled in pretty much equal measure for nigh on forty years. He consistently treads his own path of gleeful, wild-eyed genius, a stumbling, crazed survivor from the last generation of mavericks. And on 'Bad As Me', the title track from his first new album in half a decade, he's on form. That should be all you need to know.
Sandro Perri – Love And Light
This Canadian multi-instrumentalist began his career playing rhythmic electronica, but more recently he's been incorporating more and more elements of acoustic folk. This is perhaps the high point of that formula, a sublime convergence of shuffling, breathy beats with melancholic guitar.
King Krule – Noose of Jah City
A low key change of gear from the New Cross-based artist formerly known as Zoo Kid (or occasionally Dik Ooz) sees dub echoes nestling around simple guitar lines, an almost garage-style drum machine, and above all Archy Marshall's idiosyncratic voice. There's a slight feeling that if Pete Doherty hadn't pissed all his talent up the wall this is the sort of thing he might have been doing by now, so coming from someone born in 1994 it makes us feel old, jealous, and very, very impressed.
The Field – Arpeggiated Love
Don't let its ten-minute running time intimidate you: this is a smooth and accessible take on Axel Willner's loop-based brand of techno, off his recent album Looping State of Mind. 'Arpeggiated Love' is an expanding, glowing soundscape, full to bursting with clattering beats and phasing synthesizers, and totally justifying its length.
S.C.U.M – Athens
Although it was recorded last year, this track comes out just in time to be vaguely relevant to the Eurozone crisis. Part of S.C.U.M's Signals project, which has so far seen them release tracks recorded in and named after Warsaw, Berlin, and Paris, 'Athens' is the best so far: pitch-dark, pulsing, doom-laden, but with a light touch that (retrospectively) anticipates their recent album Again Into Eyes. The video by Ivana Bobic is pretty great as well.
Mazzy Star – Lay Myself Down
If you're not already a Mazzy Star fan, it's difficult to express how exciting this – their first new material in a decade and a half – is, but hopefully one listen will give you some idea. With Hope Sandoval's gorgeous voice wrapped as tightly as ever around the haunting, folk-tinged instrumentation, 'Lay Myself Down' and its A-side 'Common Burn' promise great things for the as yet untitled new album due next year.
Mixer: October 2011 is also available (in an abridged form) on Spotify – click here to load the playlist.