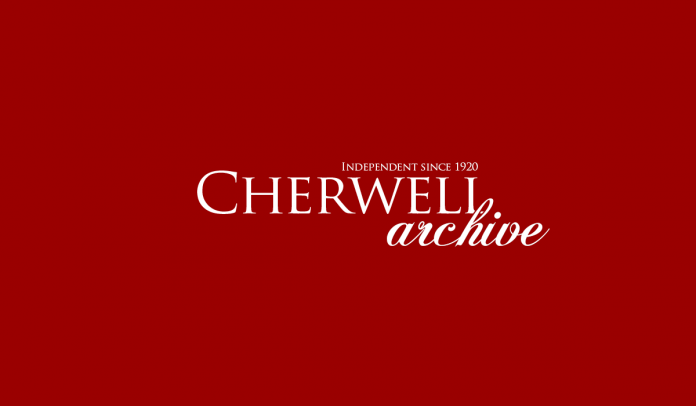 Despite early worries about the lack of snow in Val Thorens, last week's Varsity Ski Trip went ahead successfully. This year's trip did not see a repeat of last year's 'Valley Rally' which gained notoreity in the national press for the scandalous behaviour of students.
Students had expressed worries about the weather in the run up to the trip, as milder temperatures saw a distinct lack of snowfall in the week before departure. However, a last minute change in the weather meant that by the end of the week the snow depth had reached 130cm. Worcester College Varsity Trip Rep Matt Henshaw said that "as the coaches started arriving the whole resort was brown" but that despite being  "very fine cut … the snow situation ended up being awesome."
There were still some issues with the weather with the heavy snowfall causing problems with visibility. Third year PPE student Oscar Hutchinson described the middle of the trip as "four days of whiteout". Because of the bad snow conditions, some events, such as the Red Bull Homerun, were called off. Second year student, Matija Vlatkovic, who had wanted to compete in the crowded downhill race, described this as a "real shame". 
However, weather trouble was unable to dampen enthusiasm for the social side of the trip. Oscar Hutchinson said that the weather conditions would have "mattered more if the focus had been on the skiing itself, but … there were lots of people around in VarCity and in the town so it wasn't too bad." Second year Univ student, Esme Hicks agreed, commenting, "Varsity is about both skiing and socialising so even with little snow, you're bound to have fun."
Students were treated to an entertainment line-up that included Ms. Dynamite, DJ Fresh, and Basement Jaxx, in addition to a Live Music Night, a Comedy Night, a Swap/Crewdate evening and a Silent Disco.
The Oxbridge trip also included several opportunities for the two universities to compete in sporting events. While the tabs triumphed in the main Varsity Ski Race the Cuppers competition was won by the team Trinity College, Oxford. Oriel fresher, Jamie Reid, who got the fastest Oxford time commented, 'The races were a lot of fun. After falling in the first run I kissed goodbye to the overall individual cup, and frustratingly I got the quickest time on the second run.' He added, 'Next year and we'll have them.'Â 
Conspicuously absent from this year's trip was the controversial "Valley Rally". The challenge, which saw teams take part in "outrageous" tasks as they competed to win a free holiday, received bad publicity in the press last year.  Some students felt that this could have been part of the reason that this year's Varsity Trip was without major scandal. An Off-The-Piste Rep who had assisted organising other university ski trips told one student that the Oxbridge trip was very sophisticated when compared to other universities from the UK, saying that "Oxbridge really is pretty boring."
The Varsity Ski Trip had sold out in record time this year; with over 3000 Oxbridge students attending, it is the biggest student-run snowsports event in the world.