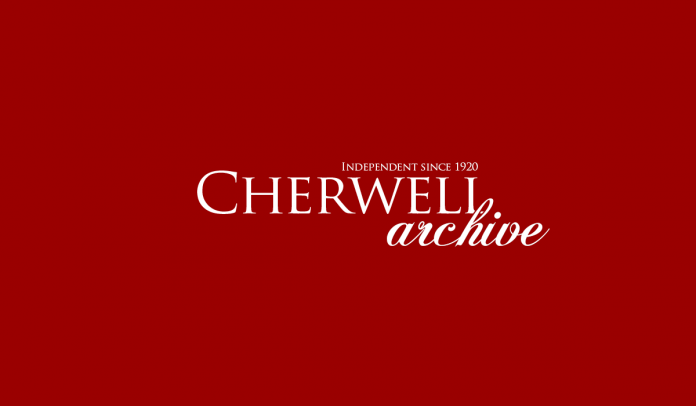 To stage an adaptation of a Terry Pratchett novel is quite a departure from form for St Hilda's College Drama Society. They have developed a reputation for engaging and professional productions, but primarily only with Shakespeare or one of the great American playwrights. Director Dominic Hall takes quite a risk in this foray into the contemporary comedic realm but it is a risk which has paid strong dividends.
Firstly, he has chosen the play well. Though it will obviously delight the die-hard Pratchett aficionados, The Truth also has much wider appeal. With a fast-paced plot and some fantastic one-liners The Truth is engaging and funny. It is also one of Pratchett's most accessible works: prior knowledge of his books is a bonus rather than a prerequisite.
Secondly, he has a very strong cast. The lead, Luke Jew, is excellent as the uncertain upper class editor. He conveys the character's equivocation skilfully and provides energy and momentum for the other actors to respond to. Rosalind Gealy is equally good as a ditsy reporter, bringing real emotional depth to the role.
It is the supporting roles that stood out though; really bringing some of Pratchett's more colourful characters to life. Veteran actor James Phillips is hilarious as a Zombie lawyer, with an attention to the little details which make his character all the funnier. Ricky Nathvani takes what could be a one-dimensional role as a Vampire photographer and fills it up, delighting in his cape and Transylvanian accent. Cast as two goons straight out of Reservoir Dogs Rachel Watkeys Dowie and Peter Bradshaw form a very entertaining double act. Victoria White shows her great range, taking a role both as the city's savant-like ruler and as his dopey doppelganger, switching effortlessly from intelligence to ignorance.
That said, all is not perfect with this production: Hall tends to block simplistically, and some exits and entrances seem contrived. Occasionally some of the less funny jokes are overly laboured. However, with just under a week to go, much of this may be fixed by the production itself. In a University filled with serious productions of serious plays, The Truth provides some excellent light relief and I highly recommend it as a pick-me-up at the beginning of 6th week.
Four stars
'The Truth' will be performed in the Jacqueline du Pre Auditorium, St Hilda's College in 6th Week – Sunday 19th Feb 2pm, Sunday 19th Feb 7pm, Tuesday 21st Feb 7.30pm. Tickets are available at http://www.hildas-drama.org.uk/reservetickets.html