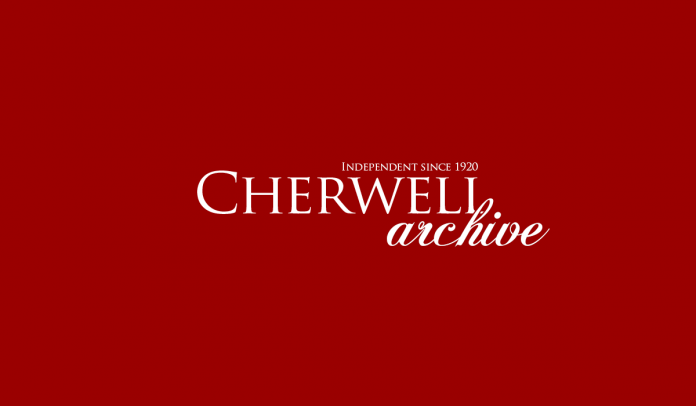 Oxford's swimmers orchestrated a demolition-job on the Light Blues last Saturday at Iffley's Rosenblatt Pool, winning 108 to 72 in what is a record margin for the august competition, inaugurated in 1892. Both the men and women were victorious, the men by 10 points and the women by a vast gap of 26. There was no shortage of motivation for OUSC as in last year's Varsity they were pipped to the post, with the competition going right down to the last race which Cambridge won by 0.35 seconds. A phenomenal performance this year erased any bad memories and then some, as well as toppling University records.
After a lively start from Cambridge, who came first and second in the women's individual medley, Oxford pulled away. A rapid showing from Tom Booth saw him top the men's IM, setting an Oxford record with a time of 02:04.06, a whole nine seconds below the previous record. Momentum from this point forward was thoroughly with the Dark Blues. The 100m backstroke saw the Oxford women and men clean up with Kelsey Ida and Jordan Anderson clinching first places respectively, and the women also won the 200m freestyle.
The fly and the 400m freestyle saw narrow losses for Oxford's men and wins for the women, with captain Lucy Spencer hurtling down in the freestyle to break the previous club record. While the women continued their stifling dominance, former captain Katherine Rollins setting yet another record in the 100m breaststroke, the men stepped up a gear, with wins from Dane Rook and Tom Booth.
Thus going into the relay stage the women were well ahead, 44-26, while the men's competition was still very much alive, tantalisingly set at 36-34. In the end it was a blowout as Oxford took all four relays. Rachel Andvig topped her individual wins by smashing the 50m free record, thus deservedly earning the swimmer-of-the-meet award. The crowd hit the roof, and in fact the atmosphere had been brilliant all day with several former members of the club present. Erstwhile OUSC stalwart Will Allen-Mersh commented that "the Light Blues … watched a dominant Oxford side in vain".
This is hardly the end of the club's year though. Two of their number, Jack Marriott, who has taken a year out of Oxford to train with the GB squad in Loughborough, and Kouji Urata, have high hopes of representing Great Britain at the Olympics. For the rest of Oxford's swimmers the colder but no less competitive waters of the Channel beckon, as this summer sees the return of the Cross-Channel Relay race. A real chance of doing the double over Cambridge in 2012 then, though they'll want to do their best to avoid ferries, shipping routes and large marine fauna.