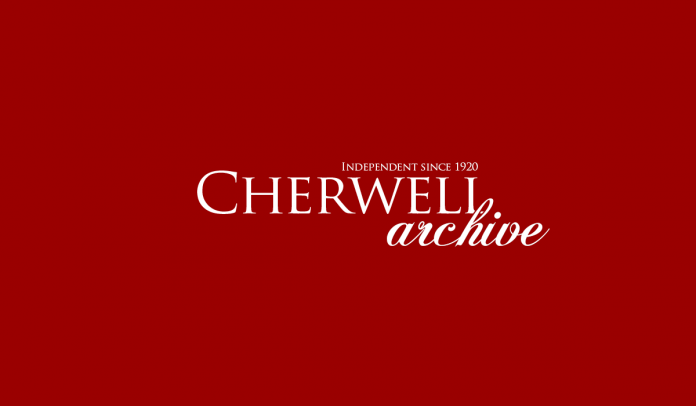 Students across Oxford expressed their outrage after Universities Minister David Willetts dined at Keble's High Table on Tuesday.
Willetts, who was invited to dine by a Fellow of the College, has been a controversial figure in Oxford since he announced his higher education reforms last year. In June, Oxford formally passed a near-unanimous vote of no confidence in Willetts, with 283 votes to 5.
A spokesperson for Keble's Warden Sir Jonathan Phillips said, 'Willetts was invited to dine by a College Fellow, and it would have been extremely discourteous not to welcome him as a guest.'
However, many students believed that hosting Willetts undermines the University's decision to oppose his policies.
Queen's JCR President Sean Robinson, who was present at the dinner, told Cherwell, 'I was shocked that Willetts was invited to dine at the institution that recently condemned him. Congregation voted that they have no confidence in the minister; the decision to host Willetts shows contradicts that decision.
"The fellow who invited him may have just thought he was inviting a friend to dinner but he wasn't. He invited to supper the man who was in charge of bypassing parliament in order to undemocratically sneak through the privatisation of the higher education system – and thus deny to thousands the educational opportunities that he, and everyone else dining in that hall, have received. By inviting the minister he signals that he is okay with the Con-Dem government's unopular policies on higher education.'
Keble student Edward Knight commented, 'Inviting David Willetts to Keble's high table undermines the University's voice on and opposition to the government's higher education policy, which it has openly condemned and voted no confidence in by a vast majority.'
Another student, also at Keble, added, 'Many of us were surprised that Willets had been invited to High Table given that the fellows had passed a historic vote of no confidence in the minister for higher education last summer and OUSU has also campaigned against him and his policies.'
However, some felt it was less of a political issue. Basil Vincent, Keble's JCR President, commented, 'Although I appreciate that David Willetts' presence might have appeared controversial given the University's feelings towards the Minister, I reject the idea that inviting an alumnus of the University to High Table at Keble is tantamount to unequivocally endorsing their political opinions.'
Similarly, St Anne's medic Andrew Mawer acknowledged, "As much as I disagree with David Willett's policies and as unlikely as I am to invite him to dinner myself, I see nothing wrong with him dining with a friend, who happens to go to Keble college, in his own free time.'
One anonymous Keble student agreed, telling Cherwell "I'm no fan of Willets but I don't think decrying fellows' dinner guests is a particularly productive or edifying use of anyone's time. Let Two Brains have his three courses."
Oxford University declined to comment, as the invitation was to a private dinner.
The motion against Willets, that "Congregation instructs council to communicate to the government that the university has no confidence in the policies of the Minister of Higher Education" was passed by Oxford academics on June 7th 2011.