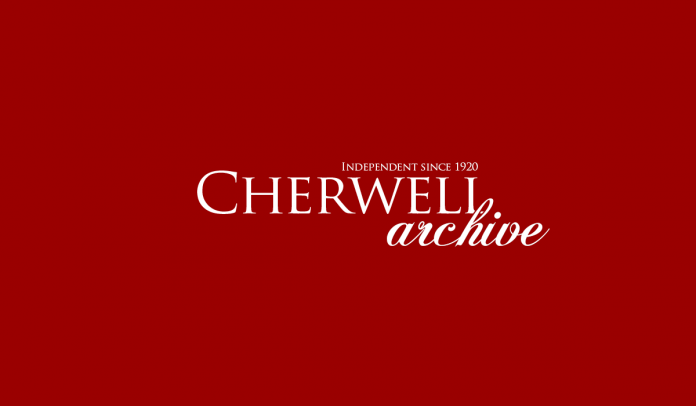 The Harlem Shake craze continues to grip Oxford. This week saw an Oxford-wide version filmed on Sunday 17th in front of the Rad Cam. St Catz, St Hilda's and Wadham, among other colleges, have also created their own versions of the internet meme this week.
These new interpretations of the globally popular meme follow the first Oxford University-based efforts made by Pembroke and Hertford, posted on the 10th and 12th February respectively.
Roughly 130 revellers attended the Oxfordwide Shake filmed on Sunday outside the iconic Rad Cam. The event was organised by Brookes student, Freddy Millburn-Fryer and the film currently has over 16,000 views on YouTube. Filming began at 2.15pm and captured students from Brookes and Oxford University dancing in fancy dress. Two Oxford University students can even be seen "milking" themselves in full sub fusc.
The first 'Harlem Shake' video was uploaded on the 2nd February by five teenagers in Queensland, Australia. Since then, over 40,000 versions have been uploaded to YouTube. The general pattern of the meme is of a 30 second video featuring the song "Harlem Shakes" by American DJ, Baauer.
Generally, the video begins with one person (usually helmeted or masked) dancing alone, surrounded by others who are apparently unaware of his or her presence. The lone dancer is then joined by a crowd of dancers for the next fifteen seconds.
Collectively, versions of the Harlem Shake have been viewed over 175 million times and the craze caused the song to reach number three in the UK charts.
In terms of views, St Catz is currently in the lead with nearly 30,000 hits. Millburn Fryer commented "As much as it hurts me to say it,
[St Catz] are beating my video on YouTube at the moment, so I'm livid about that as mine is clearly better." He also added in relation to his version of the meme "I knew I could rely on the Oxford student demographic to bring their A Game and they surely did. The video is fantastically fun; I've had a lot of great feedback. It's a crazy, undefinable moment that will stay with me forever."
Alistair Adams, who organised the St Catz Shake commented "there's a fantastic community spirit here at Catz and I really think the video shows that… I'd have to agree with the poll on the Oxford Tab [according to which, Catz has the best Oxford College Harlem Shake Video], although the Pembroke MCR one is pretty funny."
Juliette Ginsberg, also of St Catz, told Cherwell that the film has "clearly cemented Catz in a strong position to win over allies and continue
our ongoing war with Magdalen!"
Some students at Wadham have likewise seen the Shake as an opportunity to point to wider issues. The Wadham version sees students eating in hall, with the lone dancer, first year Bertrand Nzabandora, dancing on a table in a 'V for Vendetta' mask. He then is suddenly joined by about 150 students in fancy dress.
Luke Buckley, who organised the film told Cherwell that the motivation behind the Wadham film was to "[…] go beyond the usual boundaries that separate people into groups that are essentially arbitrary, and to challenge the stereotypical depiction of Oxford students as overly studious, pretentious, bourgeois, arrogant, etcetera."
"That was also what I felt made the Wadham shake different. We did it in our historic dining hall. So it was necessarily subversive in a way that doing it outside or in the JCR or in some other ostensibly uncontroversial area would not be."
Wadham was granted permission to film in their 17th century hall. However, at St Hilda's, students face being "deaned" for making their film in the college library. The film organiser, who wishes to remain anonymous, commented "I hope there won't be a punishment! It only took about 7 minutes to film and we did it at 11:30 on Sunday night so that minimal [sic] people would be disturbed and we asked the people in the library who weren't involved if it was ok, so in my opinion we did nothing wrong."
Other colleges such as LMH plan to shake in the near future. However, some are already getting sick of the craze. Ben Cohen, who filmed both the Catz and Wadham shakes told Cherwell "'I am just really tired of that song now."