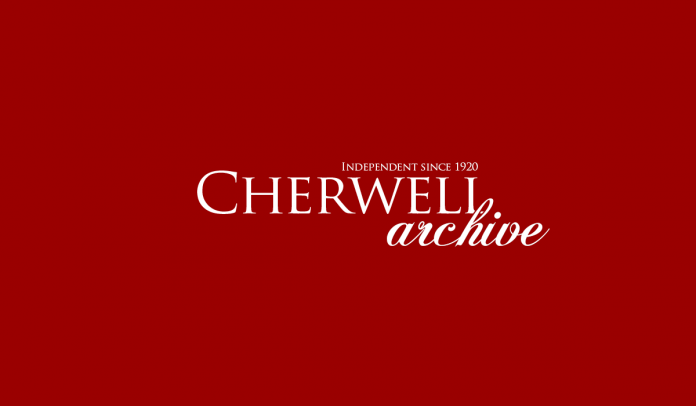 BOOKS: "Reading for fun" somehow becomes the phrase used for reading outside your degree-work at Oxford, which I feel is kind of sad. Jorge Borges is an author I would recommend, even politely implore, anyone to read, especially his dazzling short stories. You put the book down and realise that you were stolen away to a twisted, magical place but have no idea how you got there. Many of his short stories deal with time and quite profound philosophical questions, but read effortlessly.
FILM: I think the last film I saw at the cinema was the Alan Partridge film which shows how often I get out. It was well worth the visit though. Great comedy that isn't cruel but still has the right amount of edge – a hard balance to strike. Scrolling through the memory reel, one of the best fi lms I watched recently was The Intouchables, in which a young underdog inadvertently becomes the carer of a wealthy paraplegic and a profound friendship forms between the two. It's incredibly warm, tender and funny.
MUSIC: Ahhh music! I tend to get obsessed with songs or albums and play them on repeat until I hate them, wait a few weeks, and then return to them with even more love. One album that really got me in this way last year was Channel Orange (ask my ex-housemates), specifically the bit in Pink Matter when the slap bass makes an appearance. As for music in Oxford, Tama Sumo was excellent at Cellar last week – it was the best kind of night. People loving life and music with all the joy and none of the pretension.
ART: The Yorkshire Sculpture Park. Art galleries are great, but there's a (necessary I suppose?) preciousness about them that sometimes makes me want to scream inappropriately, precisely because they're the kind of places where everyone is Very Appropriate and earnest. An outside sculpture park means fresh air and bird noises and art existing as part of the landscape and not hermetically sealed away from it in a box. The park is a very peaceful place (and free to enter.) They have some lovely Henry Moores – the big ones with holes that you can climb on and stick your head through. There's a lot to be said for seeing these organic-looking forms in a field, where they raise up from the ground as though they were rooted in it.
Nathalie Wright is co-editor of Oxford-based, multimedia magazine, interVIEW, which is launching online this term. interVIEW seeks stories from outside the bubble. Send us an email:
interviewzine@gmail.com
to get involved and/or for more info. interviewmagazine.org