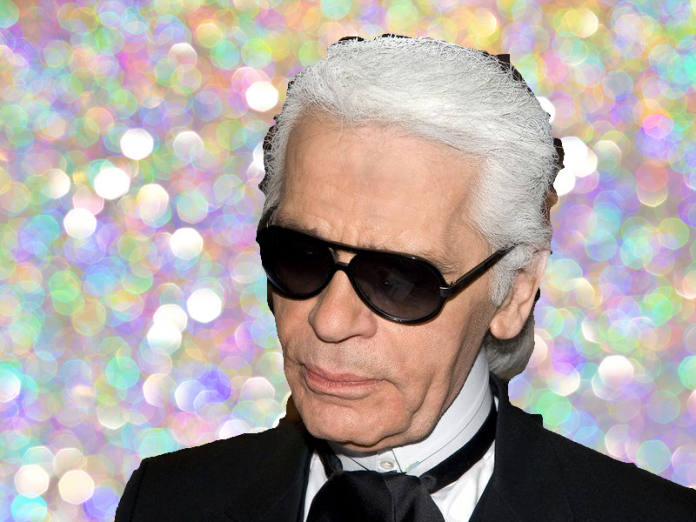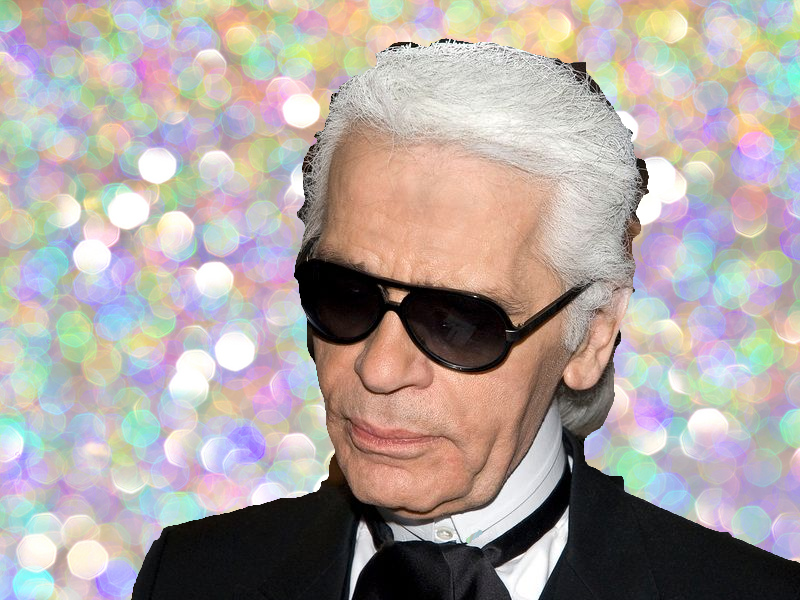 Crazy couture season has come around once again. While some designers continue to turn art into fashion and fashion into art, Lagerfeld at the house of Chanel has followed the footsteps of its fashion cousin Maria Grazia Chiuri at Dior in a particularly subdued collection. After 35 years at the brand, has Karl gotten too comfy in Chanel?
Up close the pieces contain the usual painstaking beading, crystals and subtle expensive details, but the overall effect is decidedly dull. Essentially the collection became a mass of 'classic' Chanel suits in grey, a grey kind of blue and some tweeds. Most likely drawing from the prominence of its iconic features i.e. Chanel No.5 and the iconic logo, the collection was somehow 'finding its roots' again. The Chanel suit is an infamous part of the brand, but haven't we seen this time and time again? There appears to be a strange need within many of the older fashion houses to constantly define their look based on when the house was first created. This, to me, seems backwards. A sense of fashion history and respect for the original designers certainly has its place; but a haute-couture collection that is effectively read-to-wear only highlights a lack of confidence in the brand's ability to reinvent the Chanel woman.
Where is the blame to lie? Lagerfeld has designed for Chanel since 1983; his name being as synonymous with the brand as Coco Chanel herself. When one investigates the reception of his collections over the years, he's consistently called out for playing it safe – his 1960 spring collection was described by Carrie Donovan as "clever and immensely saleable ready-to-wear, not couture". Seems like history repeats itself.
Chloe, Gucci and Givenchy have all employed new fashion directors for their brands in the last 3 years. The expectation: fresh looks, fresh creations, fresh ideas. There is always a buzz in the industry when someone new is brought in. How will they put their own personal mark on the brand? What direction are they taking things? Unlike her predecessor at Givenchy, who rarely referenced the labels' archives, Clare Waight Keller looked to original sketches to influence her work. At Gucci, Alessandro Michele, a virtually unknown designer, took over in 2015, turning the Italian brand, very much set in its ways, into a playful, sartorial and luxurious success.
If we got into a severely detailed study of their collections compared to those before, I'm sure we'd find the changing impact of these houses far more exciting than Chanel. Of all the brands, only Chanel could get away with so little criticism – Lagerfeld has made his mark, for sure, and I'm in no way begrudging respect or celebration but now I find myself asking: what's new?
We might wonder why Lagerfeld has been so successful at all these fashion houses he's worked in – Chloe, Fendi and Chanel. The stability and consistency of his work must be a businessman's dream. When designing both haute-couture and ready-to-wear, one can only imagine the constant battle between the designer's creative vision and being able to sell to the masses. Often at the mercy of money, brands have been in and out of disrepair due to the ability and vision of its creative director (or at least they get the blame). The balance of innovative fashion and appealing to its customers is not an easy task – how often do such creative minds also acknowledge the limitations of practical work?
Then again, perhaps Chanel is no longer cut out for fashion forwardness? Huge applauds to AW18 collections from Valentino and Guo Pei, epitomising the variety of shapes, themes and colour that haute-couture allows. Although falling at different ends of the spectrum, with huge billowing cloaks in satin prints and block colours from Valentino compared to the structured black laced, wiry underskirts from Guo Pie, the brands showed compelling innovativeness in designing for the modern woman. Sure, Chanel epitomises luxury and beauty, but the stakes are getting higher. Their collection relied on appealing to its staple; its classic silhouettes and its chic, elegant inoffensiveness. Is this a by-product of a lack of change in society's fashion needs? Perhaps this stagnation is being reflected by these older fashion houses – nothing is forcing them to do better. Either way, I think Chanel has stopped competing.
Of course, I am aware of my (still) very limited knowledge of the fashion world; I'm sure that the next season of haute-couture will see everyone doing subdued collections, or maybe grey suits are just in again. I hope this is not the case. Chanel needs to freshen up (with something other than Chanel No.5). Whether that means letting Lagerfeld leave with dignity or come under fire a little more, let's hope the brand can continue to succeed where is always has…but in a new way?
---
For Cherwell, maintaining editorial independence is vital. We are run entirely by and for students. To ensure independence, we receive no funding from the University and are reliant on obtaining other income, such as advertisements. Due to the current global situation, such sources are being limited significantly and we anticipate a tough time ahead – for us and fellow student journalists across the country.
So, if you can, please consider donating. We really appreciate any support you're able to provide; it'll all go towards helping with our running costs. Even if you can't support us monetarily, please consider sharing articles with friends, families, colleagues - it all helps!
Thank you!