Oxford and Cambridge colleges are investing tens of millions of pounds in fossil fuel, arms and tobacco companies accused of harming the environment, funding climate change denial, and committing human rights abuses.
In total, Oxbridge colleges responding to requests hold over £21m in oil and gas exploration, production, and refining companies, figures obtained and analysed by Cherwell and Varsity reveal.
New College Oxford invested £449,622 through one of its portfolios in fossil fuel firms Royal Dutch Shell, BP, and Lukoil – some of the world's largest carbon emitters.
Shell and BP are two of the world's biggest backers of fracking. Shell has fracking operations in the USA, Canada, Australia and Argentina, and announced last year that it planned to spend between $2 billion and $3 billion per year on shales between 2018 and 2020.
The company has also been criticised for alleged human rights abuses in Nigeria. Last year, Amnesty International published a report accusing Shell of complicity in murder, rape and torture carried out by the Nigerian military in its operations in Ogoniland. Shell has firmly denied the claims, describing them as "false and without merit".
BP has fracking operations in the US, Argentina and Oman. In collaboration with China National Petroleum Corporation, it is also conducting exploratory drilling for shale gas in southwestern China's Sichuan basin.
Trinity College Cambridge is, by far, the college with the most holdings in fossil fuels. The college invests £8,236,949 in companies included in the list of 100 companies responsible for 71% of global emissions.
These include £1,780,292 in Exxon Mobil, the world's biggest oil company, which allegedly funded climate change denial lobbying groups in the US in an attempt to block efforts to fight climate change. Exxon denies funding climate change denial.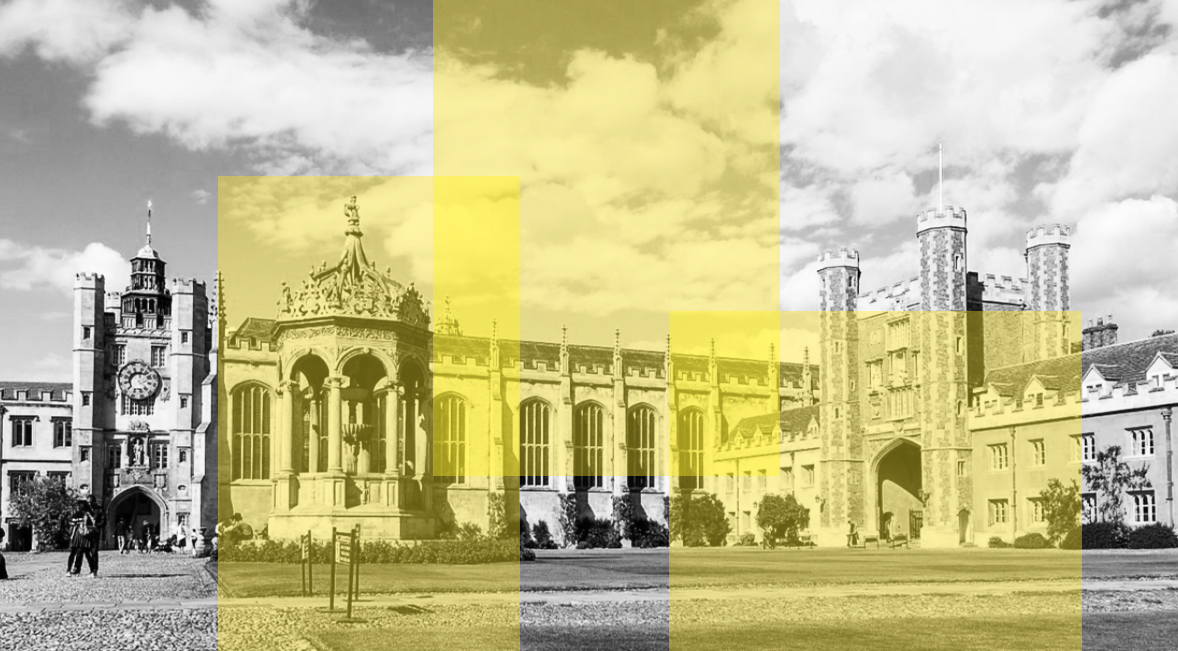 A spokesperson for Trinity said its investments supported "the provision of an environment that offers an excellent education and the capacity for high-calibre research".
"A significant proportion of Trinity's undergraduate and postgraduate students receive bursaries, research grants or other forms of assistance," they added.
Oxbridge colleges invest a further £7,420,134 in arms manufacturers. This includes Hertford's recent £661,576 holding in Rolls Royce. The company claims to be the second largest supplier of military aircraft engines in the world, providing defence aero-engine products to "160 customers in 103 countries".
New College's funds recently included a £216,816 holding in Mitsubishi Electric, listed in The Guardian's top 100 arms producers.
New College and Hertford did not respond to requests for comment on their investments.
The findings will heighten pressure on colleges to divest their endowments. So far, only St Hilda's at Oxford and Queens' at Cambridge have announced plans to fully divest their endowments.
The moves followed a high-profile campaign at both universities in the past year that has involved Cambridge students launching a six-day hunger strike, the forced removal of protesters from Cambridge's administrative buildings, and a banner drop at the Boat Race in March.
Taz Walden, Co-President of Cambridge Zero Carbon Society, described the findings as "a national scandal". Walden said: "Oxbridge colleges famed for their total lack of accountability are pumping money into arms, tax havens and the world's most destructive fossil fuel companies.
"These are educational institutions that could be part of building a better world, they should not be profiting from its destruction."
She added: "Today will be the catalyst for a new campaign, aimed at Cambridge college funds, pushing them to follow in Queens' footsteps and commit to full fossil fuel divestment."
A spokesperson for the Oxford Climate Justice Campaign (OCJC) told Cherwell: "The recently uncovered data confirms and specifies for some colleges what we at OCJC have long suspected: all Oxford colleges currently hold investments of some sort in fossil fuels, and no college except for St Hilda's (after student pressure) has yet committed to cutting financial support for industries bent on accelerating climate change."
Campaigners also stressed how Oxford colleges invest further millions through undisclosed tracker funds and the University's endowment fund, Oxford University Endowment Management (OUem).
OCJC said: "OUem divulging where its money is going would make it publicly accountable for its investments, and exposed to the scrutiny of Oxford students and academics who want a rapid transition to a low-carbon world. OUem's lack of transparency is a strategic effort, not a passivity, to keep public knowledge limited at a time when universities, governments, and pension funds worldwide are making commitments to divest."
An Oxford spokesperson said the University's socially responsible investment policy ensured its central investments decisions "consider social, environmental and political issues in maintaining ethical standards."
"The University is confident that OUeM operates entirely within the Policy on Socially Responsible Investment and has a transparent approach to its investment decisions, providing as much information as is consistent with its obligations to confidentiality and commercial sensitivity," they added.
Last week, Cherwell revealed that St Anne's had invested in corporations accused of selling arms to Saudi Arabia, producing nuclear weapons, causing huge environmental damage, and committing human rights abuses. Despite this, the college were found to have invested in the corporations after their controversies had been publicly reported.
A St Anne's spokesperson told Cherwell: "Both the College and its fund manager take Environmental, Social and Governance (ESG) standards seriously and have recently undertaken ESG benchmarking as part of a regular review of its investments."