Even the most enthusiastic classical music listeners probably have never come across the composer William Grant Still, who was at one time considered among America's leading composers. A Time cover story in 1940 on Disney's rendition of the Rite of Spring casually lists Still in the same category as Hindemith and Prokofiev.
According to The Cambridge History of American Music, "No composer plummeted from authentic prominence to an eclipse more total than endured by William Grant Still."
Referred to by some as "the Dean of Afro-American composers", Still was arguably America's most successful symphonist of his time. His first symphony (1930) was performed by 38 different orchestras in its first 20 years, making it, according to musicologist Edith Borroff, the most popular American symphony until the 1950s. On being shown a recording of the symphony, Sibelius simply remarked: "He has something to say."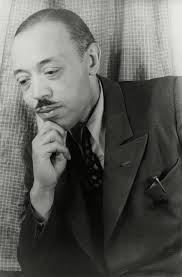 It was therefore not surprising that Still was awarded a commission by the League of Composers for a piece on a patriotic theme during World War II. According to Still, his "thoughts turned to the colored soldiers around the world." Still himself had served in World War I in the US Navy and would have been cognisant of the particular challenges faced by black soldiers.
He titled his piece 'In Memoriam, the Colored Soldiers who Died for Democracy' emphasising the often-overlooked sacrifices of non-white soldiers in the war. The piece is solemn and is based on a black spiritual theme with a fanfare – a blend of Afro-American music with European classical idiom. The piece is not convolute but is, as Olin Downes of the New York Times reviewed it, "with simplicity and feeling."
The US army at this time was segregated, with black soldiers relegated predominantly to menial roles and inferior facilities, subject to daily slights and injustices. Black American soldiers were at times even required to give up their seats to Nazi prisoners. Still would have been aware of the irony of black soldiers fighting and dying for the ideal of democracy when they themselves were denied basic freedoms. Like much of his music, the purpose of this piece was to dignify the marginalised.
The 'In Memoriam' piece was premiered by the New York Philharmonic in 1944 to much critical acclaim. A review in the New Yorker called it "one of the most successful works on war themes commissioned by the League of Composers." John Briggs of the New York Post wrote: "Mr. Still may well become the American Tchaikovsky."
WG Still's fame as composer would reach its zenith at the end of the 1940s, when his opera with Langston Hughes' libretto, Troubled Island, was produced by the New York City Opera – the first time an American work was performed by that opera company. Though awarded numerous honorary doctorates, "more than any other composer" according Boroff, he faced many difficulties as a classical composer in a hostile environment, and would, like the non-white soldiers he commemorated, be largely erased from the record.
You can listen to Still's piece, 'In Memoriam, The Colored Soldiers Who Died For Democracy', here.
---
Journalism up and down the country is facing a tsunami of hurdles: from evermore repressive regimes shutting down free speech to the income sources being cut off as a result of the pandemic.
For Cherwell, maintaining editorial independence is vital. There is no shady corporation funding us and demanding we paint company X, Y or Z in a positive light; we are completely student run, and thus rely on your generosity.
So, if you can, please consider donating. We know that the pandemic has hit many of us hard - including financially - so even if you can't support us monetarily, please consider sharing articles with friends, families, colleagues - it all helps!
Thank you!