Dressed in a suit tailored so well that he, himself, could have measured it, Calvin Klein looked positively dapper ahead of his talk at the Oxford Union on November 11. Perhaps this is not surprising for the man that arguably established American haute couture. However, he delighted in revealing to me that moments ago he had been in a leather jacket and jeans. This seamless transition from the everyday to the extraordinary is at the heart of Calvin Klein's success: bringing elegance to underwear and red-carpet gowns alike.
In our discussion, Mr. Klein employed his vast knowledge of the fashion industry past, present, and future to reflect on his own work and to forecast how the advent of technology and, more specifically, social media has and will continue to impact design and the global market. While styles and means of purchase may change, Mr. Klein maintains that the linchpin of success is personal confidence. Whether one is running a business, conceiving a fashion line, or even presenting their work in a tutorial, faith in one's own vision makes others excited to view the world through their eyes. Mr. Klein lead by example; it was with the greatest self-assurance and grace that he presented himself at the Union.
What trend are you most excited about in fashion right now?
We had dinner with an old friend of mine, Jean Pressman, whose family – his grandfather – started Barneys, and they're closed; I mean it's finished. And so, we had dinner right before we came to Paris. The real question is going to be what happens next. Because people are buying clothes online, they're not spending time in stores, and if they do, it's maybe to pick something up after they've bought it. Stores are becoming not so necessary. Most of the major stores have so many branches. Everyone has the same merchandise, so the people who buy are buying less in the stores, and this is going to present a real challenge for designers, retailers, for everyone. And it's going to be interesting to see what happens next. It's going to be a big change.
One of your staple designs was the stylish pantsuit, which was an empowering fashion trend for women in the workplace in the 70s. How did you seek to distinguish your take on the suit from your predecessors i.e. Chanel and Saint Laurent?
Everyone has done it; I just thought it was a very American look. I tried to always keep the collections with a feeling of what does the American woman want and, therefore, there must be other women around the world that want the same thing.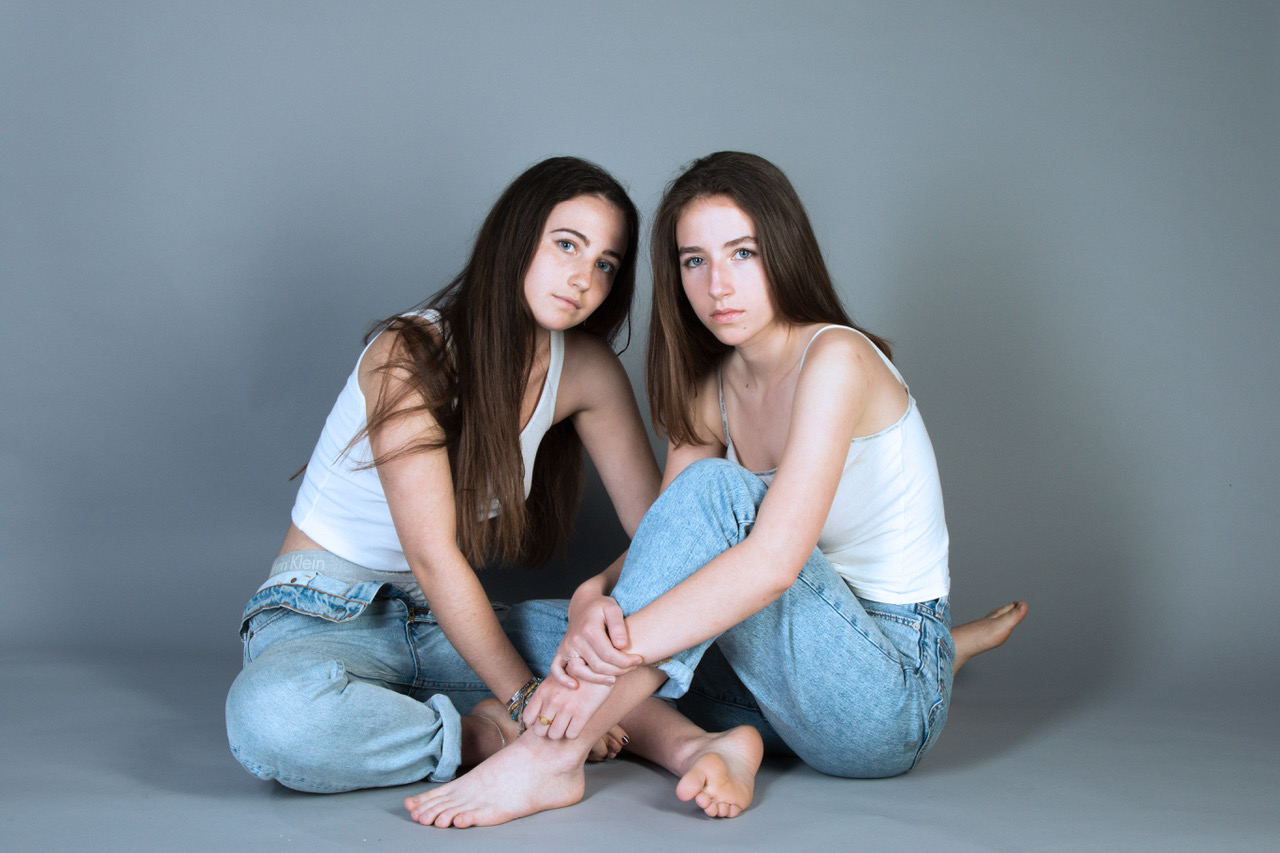 You created staples of popular culture through revolutionary ad campaigns. How did you find the line between art and spectacle?
What I have done with media and all of that is not art, it's commercial. Art hangs in a museum. It was to sell product. It was controversial as a result, but there's that side of me. I always had fun. I worked on the commercials; I worked on everything. And chose every photo that you've ever seen. And it was great fun and it worked. So different companies that we partnered with were always supportive. You know there were a lot of people that were offended, but that wasn't the intension.
In what direction do you see the Calvin Klein line going after Raf Simons's departure?
Good question. I don't have an answer. I don't follow what the company does. I know what a disaster it's been, and it's just too bad that it's a big disappointment since I spent most of my life working on that, but that's the way it goes.
How do you feel the increase in sustainably conscious manufacturing has affected the retail market?
I think it's affected designers. They're more conscious of fabric and what goes into [manufacturing]. I don't know what kind of an effect it's had for retail and for the consumer. I'm just not up on it.
With the influence of style accounts on social media, it can often seem as though one or two trends will rise to prominence and dominate the fashion landscape. What do you think people can do to dress differently?
I wouldn't want to just dress differently. I would want to dress in a way that I feel comfortable and that I feel like I look good. But, to be different? I think being true to yourself in everything in life is a lot better than just being different. My approach wasn't one where you could see the way – wearing our clothes –you looked from afar. You know, I never used bright colors. So [my style] was more understated, my attitude about clothing. But it was sensual, and it was interesting. It wasn't so different; it was our style. And it was consistent throughout my career.
You discussed the rise of online shopping. One of the services your line provided was custom tailoring. How do you think the internet will affect bespoke businesses?
I made some appointments to see people in Naples, tomorrow they're going to China. The people who do bespoke, custom made clothes, there will always be a customer for it. Not a lot, but there's an awful lot of money in the world. And now these tailors from years ago – you had to come to London or Naples – now they go to you. And they're traveling all the time. And in the end, the person who wants that, doesn't really care what's on the internet. It's a different world. But I've become addicted to shopping online. I must say, at 3 o'clock in the morning I start going online and seeing what I can buy. It's the best thing in the world: you buy, they send you everything; what you don't want, you send back.
Was there ever a time when you thought you had designed something that would really resonate with your clientele but, when you put it to market, it didn't sell the way you hoped it would?
I didn't look at the sales to decide what was right or wrong for our company. I don't know how other people work, but I think the name brands that you know, they're not thinking about what will sell. They're just thinking about doing something really good and if you think that way, there are other people that would agree with you I'm sure. And having confidence is important too. I like to, whenever I speak at schools, I like to talk about the fact that you have to show confidence in what you're doing – whether it's fashion or anything else. There were times when I'd be terrified. I thought, oh my god, I'm going to be found out that I know nothing. But I would act as if I knew what I was talking about because to convince people – whether those are people working in my design studio or buyers or anyone – you have to be confident about what you're doing and just pretend. If you're not, so what? Just act like you are.
What factors led you to sell your company in 2003?
I'd been doing it a long time. Ralph Lauren continues to do it. I felt I had had enough, and I worked twenty-four seven. I mean that's all I did, was work. I mean I studied for fashion and then I worked at it and then I did it. And at a certain point, I would have assistants in each design room for each collection we were doing. And the assistants would be showing me things – I would tell them to sketch various things – and they'd show me things and I would say, well we did that before. And that seemed to have happened over and over again. And they would say, 'well, it doesn't matter that you did it before because now there are people that didn't have it [then]' and I would say, 'yeah, I know, but it's boring for me.' Because if I'm repeating myself just because my assistants think that's a good idea, maybe I need a new challenge. Because I certainly have done everything I wanted to do, and I'm as busy now as I ever was. But I must say, happier. It's not so easy running a company that is global. I never thought when I started – when I was in school – that I would be running a global company. I was thrilled if I had a job. So, I had enough of that. Now I like talking. I like speaking to people who want to do it, that's more interesting to me – to meet people who want to do something. Because I was taught by my family that you can do anything you want. You just need a little talent; you need to study. But anything is possible in this world.
---
For Cherwell, maintaining editorial independence is vital. We are run entirely by and for students. To ensure independence, we receive no funding from the University and are reliant on obtaining other income, such as advertisements. Due to the current global situation, such sources are being limited significantly and we anticipate a tough time ahead – for us and fellow student journalists across the country.
So, if you can, please consider donating. We really appreciate any support you're able to provide; it'll all go towards helping with our running costs. Even if you can't support us monetarily, please consider sharing articles with friends, families, colleagues - it all helps!
Thank you!