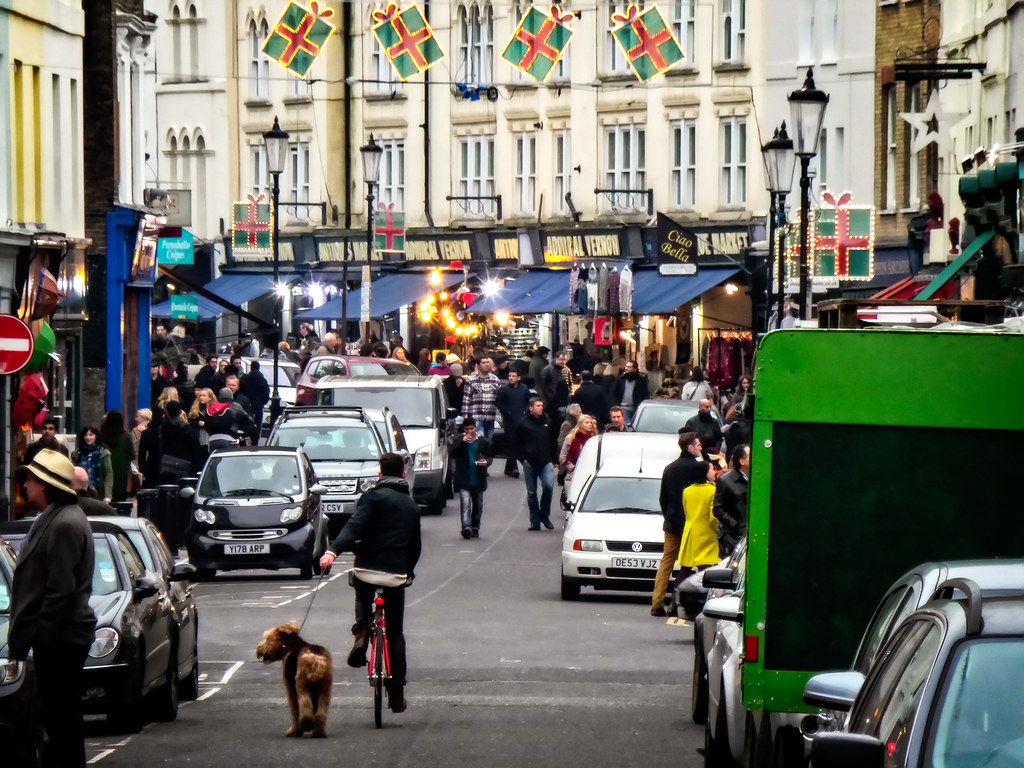 Holiday dressing with a new old approach
We love the holiday season because dazzling decorations adorn our neighborhoods as we revel in the joy of reunions with family and friends. One of the most favored holiday films, Love Actually, captures this sentiment in the quote, "If you look for it, I've got a sneaky feeling that you'll find that love actually is all around." Yet, with this cheer comes the double-edged sword of holiday dressing. It can be both exciting and overwhelming to shop for festive clothing. Reconnecting with people that we may not have seen for an entire year can lead to the self-imposed pressure of presenting ourselves at our best, and that prompts a mad dash to find outfits that are both unique and affordable. Though fast-fashion retailers like Zara and Topshop appear the obvious option for the wardrobe dash, the purchase of a suit or dress from these chains often prompts recognition from others because they too have made the jaunt to the stores or frequented websites and considered the same items. On top of that, the news website, Vox, reports that "Zara alone churns out roughly 840 million garments every year" and that "apparel and footwear production currently accounts for 8.1 percent of global greenhouse gas emissions." So, what environmentally conscious option can we turn to for special and stylish pieces? Vintage dressing. And like love in Love Actually, you can find it all around.
Vintage is undoubtably making a come-back. With photos in the Daily Mail of Kendall Jenner leaving the popular luxury vintage store, What Comes Around Goes Around, and the partnership between Burberry and The RealReal (77.4 metric tons of carbon emissions have been offset by consignments of women's Burberry clothing items on the site) the interest for sustainable and distinctive clothing alternatives is prevalent. It's not just that making decisions in favor of sustainability never goes out of style, but the idea of owning a piece that has its own history adds a new meaning to Yves Saint Laurent's adage, "Fashions fade, style is eternal." Your choice of a sumptuous second-hand blouse or tie proves that great pieces transcend space and time (and season). The added benefit of vintage clothing is that it can often be better made: a second-hand piece that you come across from the 50s necessarily required more thoughtful production than a current comparably priced fast-fashion garment. As opposed to advertising for a mass-market retailer, your vintage picks highlight your own style and creativity.
Although shopping for vintage items does require a similar appetite for discovery to that of adventurers mining during the Goldrush, it's never been easier to do. Websites such as The RealReal, Vestiare Collective, and 1st Dibs provide designer fashion with a more attractive price tag, and it's only a click away. (A particularly festive Proenza Schouler sequin sleeveless top is £15.45 on The RealReal as I write.) Nevertheless, those outlets can still be costly. Because the popularity of online vintage shopping has established a baseline price for desirable second-hand items, it can prove slightly more challenging to unearth the great deals once associated with second-hand gems. However, there are independent shops that are easily accessible and provide excellent vintage pieces. In London, a stroll down Portobello Road reveals a number of second-hand boutiques that sell items spanning across decades and high-low fashion designation. Closer to home in Oxford, shops on Cowley Road provide interesting pieces perfect to wow the guests at any holiday party. So, this holiday season, when your aunt or best friend asks you where you got your killer (insert your item of choice), revel in this response: "It's vintage actually." 
---
For Cherwell, maintaining editorial independence is vital. We are run entirely by and for students. To ensure independence, we receive no funding from the University and are reliant on obtaining other income, such as advertisements. Due to the current global situation, such sources are being limited significantly and we anticipate a tough time ahead – for us and fellow student journalists across the country.
So, if you can, please consider donating. We really appreciate any support you're able to provide; it'll all go towards helping with our running costs. Even if you can't support us monetarily, please consider sharing articles with friends, families, colleagues - it all helps!
Thank you!