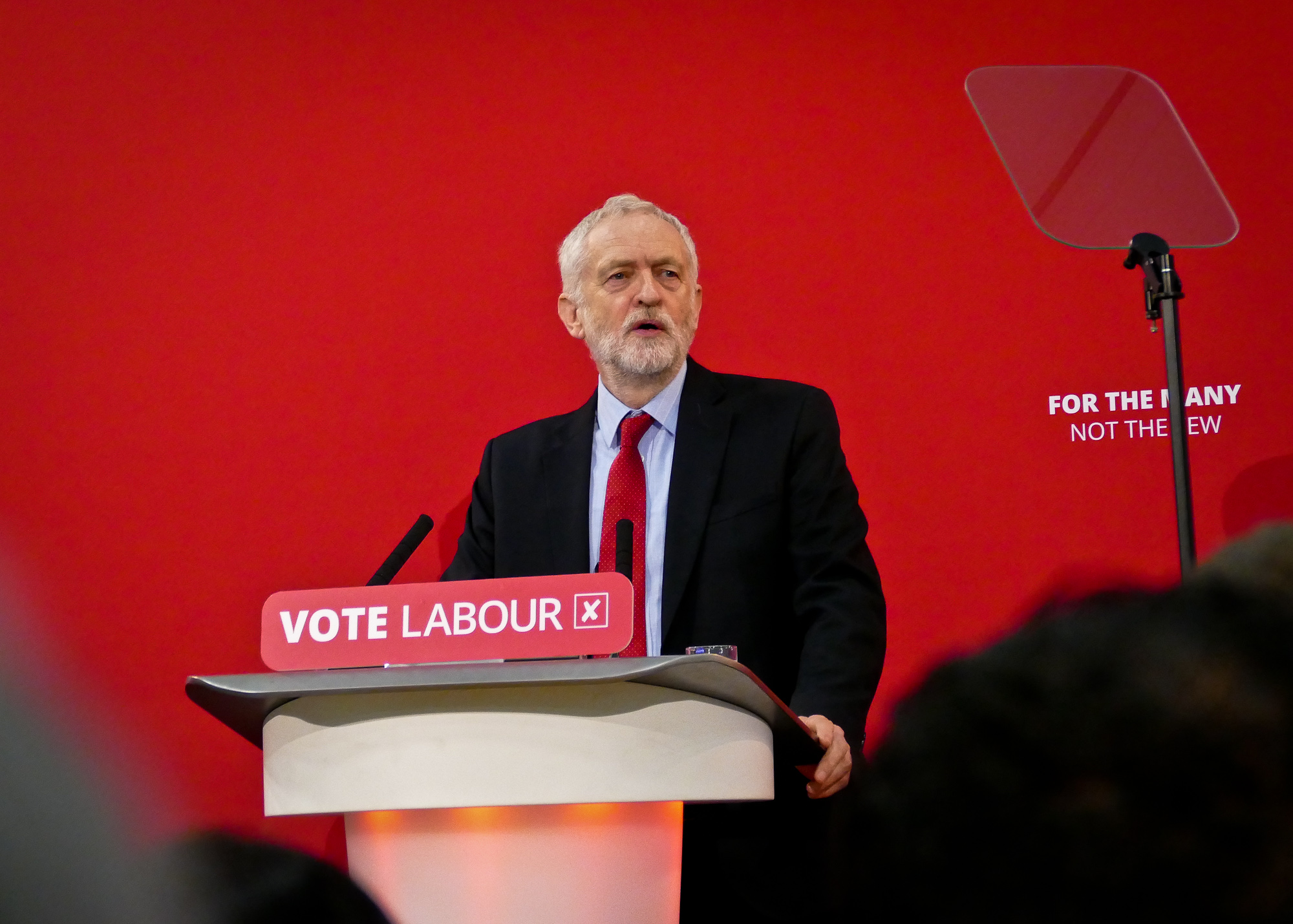 4 years on from the election of Jeremy Corbyn, the Labour Party is in electoral tatters. The once great force of Attlee and Blair has been left with its worst election defeat since 1935. Whilst that election actually saw Attlee gain 102 seats following Henderson's abysmal 1931 performance, December's leaves Boris Johnson with untrammelled power in the House of Commons and Dominic Cummings threatening a total overhaul of the Civil Service. With the local and London Mayoral elections in May, and devolved parliament elections in 2021, this leadership election might constitute the most important decision Labour has had to make since entering coalition with Winston Churchill in 1940.

The loss on December 12th was incredibly upsetting – like many centre-left voters, I was left with a choice between Boris Johnson's right-wing agenda which included curbing judicial power, imposition of a hard Brexit, and a continuation of economic policies which have caused suffering for the last 10 years, and an institutionally antisemitic Labour Party, with an incredibly unpopular leader, trusted by few outside of the left of the party, and who lead one of the least inspiring political campaigns I have ever seen run in my life. The following "period of reflection" has become a period of self-congratulation for "winning the argument" (but losing 60 seats and nearly 2 million votes).

Currently, the leadership election candidates, and likely-candidates include former members of the Shadow Cabinet, backbenchers, allies of Jeremy Corbyn, foes of Jeremy Corbyn, and everything in between. The left of the Party is currently in disarray, as continuity plans were interrupted with Laura Pidcock's departure from Parliament and the loss of a number of other Corbyn allies.

The current favourite for the leadership is Shadow Brexit Secretary, and former head of the Crown Prosecution Service, Sir Keir Starmer QC. Starmer (who is named after the founder of the Labour Party) was born to a toolmaker and a nurse in 1962, studying at the University at Leeds before taking a BCL at Teddy Hall. He joined parliament in 2015, representing Holborn and St Pancras and his skill and intellect helped him quickly progress through party ranks. His popularity has come as a shock to many on the left of the party, as Twitter analyses his tenureship of the CPS and the role he played in a number of high-profile prosecutions. He has been criticised as being another "middle-class Londoner" though given the background of the current Prime Minister, I am unsure of the impact this will have on the country's perspective of him. Anyhow, Sir Keir's pro-European tilt is likely to be popular amongst Labour Party membership which is predicted to have voted 89% remain. He is currently favourite to win the leadership, with recent polls showing 61% support after distribution of preferences. 

Clive Lewis, MP for Norwich South was one of the first to declare his candidacy for the leadership, emphasising a pro-Remain message. He argued that the Labour Party was not resolute enough in its Europhile message during the campaign, which caused a drop in support. It appears he has attracted support from Shadow Home Secretary Dianne Abbott, who signalled her support by sharing his Guardian launch article. Lewis was cleared by Labour of sexual assault in 2017 after being accused of "grabbing a woman's bottom" at a Conference Fringe event. He was also criticised at the conference for telling a man at Momentum's World Transformed event to "get on your knees, bitch". Lewis' Europhile message may go down well with some amongst the membership, but is unlikely to gain traction amongst those who are fed up of Brexit, and want to focus on scrutiny of the deal, rather than a return to discussion of the referendum result. His platform also includes constitutional change, with a move towards a system of proportional representation, and an emphasis on environmental issues – Lewis has been a fervent supporter of global-warming pressure group Extinction Rebellion.

Jess Phillips is also one of the candidates to have made a formal declaration of her candidacy, having waited (unlike some others) for our entry into the new decade to announce. Phillips is a well-known Member of Parliament, despite not having served in the Shadow Cabinet and is definitely not a friend of Corbyn, or the Corbyn project. She told journalist and activist Owen Jones that she "would knife Jeremy Corbyn in the front, not the back" and once told Diane Abbott to "fuck off" during a Parliamentary Labour Party meeting, criticising the leader for not appointing enough women to the Shadow Cabinet (though Abbott has put forward a different story). Phillips finds many of her allies closer to the centre of the party, being a regular attendee at Labour First and Progress events – two of the centrist factions within the Labour Party. She reached national attention during the Birmingham School Strikes, where she went up against many of her constituents who were protesting requirements for teaching about same-sex relationships in primary schools. She clashed with many protestors, and called for an exclusion zone around the school to stop intimidation of pupils and teachers. Her constituency witnessed a smaller swing to the Conservatives than the national picture, with her vote-share declining by 2.4%. Phillips has, however, been the subject of criticism over her relationship with the transgender community, with many accusing her of transphobia due to her links with the group Woman's Place, though she seldom makes public comments about her stances. Her silence is worrying, and her support will waver unless she clarifies her stance, and rejects transphobic politics.

Lisa Nandy has taken Twitter by storm but a recent YouGov poll puts her at only 5% – perhaps another example of why it's important to take the online-activist-bubble with a pinch of salt. Nandy's support comes from her ideological positions and the role she has played in the party over the last 9 years. The daughter of Marxist academic Dipak Nandy, she set up the Centre for Towns in 2018 in an effort to redirect infrastructural priorities and re-build a lot of Britain's broken and outdated town infrastructure. Nandy isn't aligned with the Corbynite wing of the party by any means (she served as co-Chair of Owen Smith's unsuccessful 2016 leadership campaign) but nor is she on the right of the party at all. She has been a critic of Labour's more Europhile policies which may make her unpopular with some members – she voted for the second reading of Boris Johnson's Brexit deal before the 2019 election, indicating that further support would depend on amendments. Nandy's position, on the soft-left of the party, representing a Leave constituency, and being from outside of the M25 may stand her in good stead for support from those who believe previous election strategies were misguided and she may be able to find her way to a more promising position as she gains more media attraction through the debates. Her launch article was notable for being in a regional newspaper, compared to many other candidates' launches in the national news.

Next up is Rebecca Long Bailey. "Born to the sound of the Stretford End", it appeared that Long Bailey launched her campaign in all but name before the 2019 Election even took place, with an intimate video outlining her life story and priorities for Britain posted to her Twitter in November. She is known by many to be a very close ally to Jeremy Corbyn's team, in particular John McDonnell, with the pair having worked together on Labour's economic proposals and is definitely seen as a continuity candidate. Long Bailey replaced Hazel Blears, a former Minister and Secretary of State under Blair and Brown and Chairperson of the Labour Party, in 2015. She had previously been a lawyer at Pinsent Masons, Halliwells and Hill Dickinson, specialising in commercial law, commercial property, and NHS contracts and estates. If she were successful in her bid to be Leader, and to be Prime Minister, would also be the first Roman Catholic to ever be Prime Minister of the UK. Long-Bailey supposedly made a new Granita pact with flatmate Angela Rayner, whom she endorsed for Deputy Leader before Rayner even declared. Some had hoped that Rayner would instead run for Leader, believing she would be better at uniting the party. Long Bailey launched her campaign in the left-wing news magazine Tribune, becoming the most recent candidate to declare. She pledged to continue the manifestos of the 2017 and 2019 manifestos. Her launch seems to have criticised every electoral success of Labour in the last two decades – from Blair's 3 election victories to the successful 2014 campaign to keep Scotland in the UK. Her launch article did not mention antisemitism once, nor the investigation of the party by the Equality and Human Rights Commission – only the second time a political party has been investigated; the first being the BNP.

Emily Thornberry, like Clive Lewis, was one of the few candidates to launch their candidacies before the New Year hit. Thornberry, the MP for Jeremy Corbyn's neighbouring constituency of Islington South and Finsbury, has been an MP since 2005 though did not hold any positions in the Brown or Blair governments. As a backbencher, she was on the Communities and Local Government Select Committee and introduced a Private Member's Bill which sought to improve the control of housing association tenants over their landlords, and in 2008 sought to change the law to allow single women and lesbian couples to seek IVF treatment. Despite not being seen as a natural Corbyn ally, Thornberry has served in the Shadow Cabinet since 2015 and as Shadow Foreign Secretary since 2016. In 2014, Thornberry resigned from the Shadow Cabinet under Ed Milliband after sending a tweet described as "snobby" – a picture of a white van outside a terraced house with the caption "Image from #Rochester." Thornberry's difficulty is that she is both not seen as a Corbyn ally, seen sometimes to undermine his position, but equally isn't incredibly well liked by the soft-left or right of the party for serving in the Shadow Cabinet. It is unlikely that Thornberry would do well as party leader, with her "snobby" tweet perhaps dissuading those who see her as an out-of-touch London MP, a criticism she has long had to deal with.

The candidates, declared and considering, stretch the breadth of the Labour Party's ideological spectrum and represent incredibly different parts of the country both inside and outside of Greater London. In its over 100 year history, Labour has never had a female leader. With the PLP currently consisting of over 50% women, it is important that the Party doesn't ignore the incredible talent of some of the candidates running. Over the next 5 years, Britain will need someone to hold Boris Johnson's feet to the fire. Though parliamentary defeats will likely be unheard of in this parliament, public opinion and political mood across the country will be able to help shape some of the agenda of the new Tory government. Whatever happens, Labour needs a candidate who can rebuild the party's relationship with the Jewish community. The last 4 years have been a stain on the Labour Party's history. We have witnessed Labour MPs, particularly women, hounded out of the party, faced with disgusting antisemitic abuse and bullying whilst the leadership either stood idly by or did not take sufficient action.

Moreover, the new leader will need to be able to inspire confidence amongst those voters who were lost by the Labour Party in 2017 and 2019. They will face an incredibly hard job of linking two social cleavages – a liberal, richer (on average), city-based group of voters, and the middle class, university-educated voter, with Labour's traditional base- a more socially conservative, Old Labour-esque economic group of voters in towns still left behind from Thatcherite cuts, exacerbated by austerity in the Coalition and since 2015 under Conservative governments. Though a depressing prediction, the 2019 Election was not just a guarantee for 5 years of Johnson-led government, but 10 years (at least) of Conservative government – even in the midst of the Iraq War, Tony Blair managed to keep a majority thanks to previous victories.

In order to be victorious in the future, the Labour Party needs radical change. It needs to build new trust with the country, reorientate its priorities and focus on defeating the Conservatives at local elections, national elections (both the Welsh Assembly and Scottish Parliament have elections in 2021) and whenever the next General Election will be. Labour needs a sensible leader, not one marred in historical controversy like Jeremy Corbyn. They need a vision which can unite Labour's electoral coalition, which marks a decisive break from Corbynism as we enter a new decade of politics, and a new decade of Conservative austerity. Though many (including myself) are unsure of who they will be supporting for Leader, it is without a doubt that the successful candidate must be able to fulfil all of these criteria.

---
For Cherwell, maintaining editorial independence is vital. We are run entirely by and for students. To ensure independence, we receive no funding from the University and are reliant on obtaining other income, such as advertisements. Due to the current global situation, such sources are being limited significantly and we anticipate a tough time ahead – for us and fellow student journalists across the country.
So, if you can, please consider donating. We really appreciate any support you're able to provide; it'll all go towards helping with our running costs. Even if you can't support us monetarily, please consider sharing articles with friends, families, colleagues - it all helps!
Thank you!