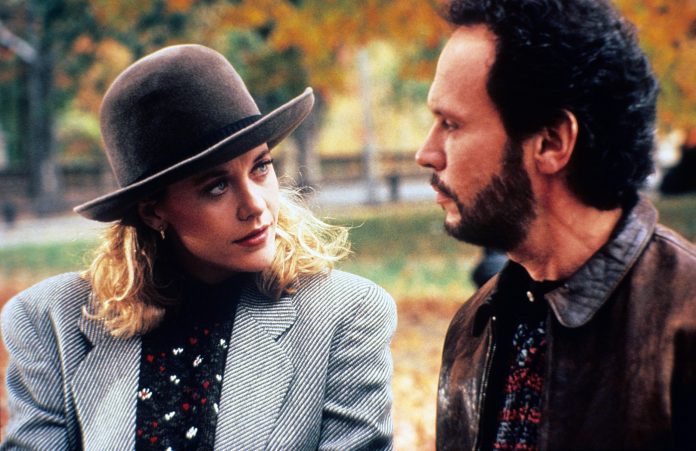 Even when I am most in need of time to myself, I still crave company. Nora Ephron's characters, from jolly, larger than life Julia Child in Julie and Julia, to the grieving, endearing, and altogether perfect father Sam Baldwin in Sleepless in Seattle, are the perfect confidantes. The late director was adept at understanding people. Without close attention to her work, it's easy to dismiss her movies as quirky romantic comedies, with a few famous scenes. Yet this quirk, this cleverness, has a deeper impact than one might first expect. Thanks to Ephron's ingenious screenplays and heartwarming style, these films challenge genre conventions and work to mend our hearts. And true self care is, after all, tending to your emotional wounds, speaking to your inner child and reigniting a romance with the world. Luckily, good film lets us do this.
What places these films a cut above other romantic comedies or dramas is how they encompass something idealistic and grounded at the same time. In You've Got Mail Kathleen Kelly may be on the verge of meeting her true love (Tom Hanks, for the second time!) and living in the cutest part of New York you'll never see, but she still faces real struggles as her small book shop loses business to a major franchise and comes to terms with the loss of a parent. Nora Ephron once said, "everything is copy", meaning everything that happens to you is fair game to write about. Her screenplays are built on characters, conversations and observations that feel real and honest. Ephron brings a warmth and cosiness to everything she writes about, while bravely exploring the most profound feelings of love, loss and friendship head on.
An absolute classic, which frequently appears on Top 10 Romances and 100 Best Films list, When Harry Met Sally (1989) is perhaps the most critically acclaimed of Ephron's work. With Ephron's reliable leading lady, Meg Ryan, and the unconventional male heart throb Billy Crystal, the film explores the age-old question: can men and women just be friends? The film does not find an easy answer when, in the middle of a flurry of back-talking, the protagonists pause and switch to making out. Instead, the structure of the film takes its time to bring these characters together, tracking their relationship over the course of a decade. Over the years, they experience each other's heartbreak (Harry is still pained by his divorce while Sally recognises she's too happy-go-lucky in her attitude), and navigate mundanity too, like moving apartments. The growth of these characters and their relationship doesn't just make you hope they get together; you need them to get together. The film serves as a reminder that love is not limited to an American high school or some grand romantic gesture, often at a wedding, but that it can be unexpected, slow burning and understated. It's worth noting too, from an extra-narrative perspective, that originally, Harry and Sally were not meant to end up together. However, director Rob Reiner (you might remember him as Jordan Belfort's dad in Wolf of Wall Street) actually met his wife during production, reshaping his outlook on love, and changing the ending forever.
Another equally witty, though perhaps under-celebrated film, is Ephron's 1998 Hanks-Ryan reunion, You've Got Mail. Given today's fixation with online dating , and the success of apps like Tinder and Hinge, You've Got Mail, a story of a couple engaged in an online romance whilst unwittingly engaged in a business rivalry as well, is surprisingly relevant, even 20 years later. Ephron is brilliant at making stifling, fast-paced New York feel like a cosy village. There is something so personal in the quirky children's bookstore owned by Kathleen Kelly, and when the film passes through December, it looks so festive and inviting, the whole thing could be classed as a Christmas film. Yet once again, the purposeful dialogue makes this film something special. Its humour and truthfulness bring the characters to life. When Kathleen Kelly says how she wishes she could say the exact thing she wanted in the right moment, and then finally nails a cutting response to her rival Joe Fox, her meanness becomes the worst feeling in the world. It's a prime example of an insightful facet of human character, lightly offered to the audience but not dwelt on too long, allowing the characters to make mistakes, grow and be human.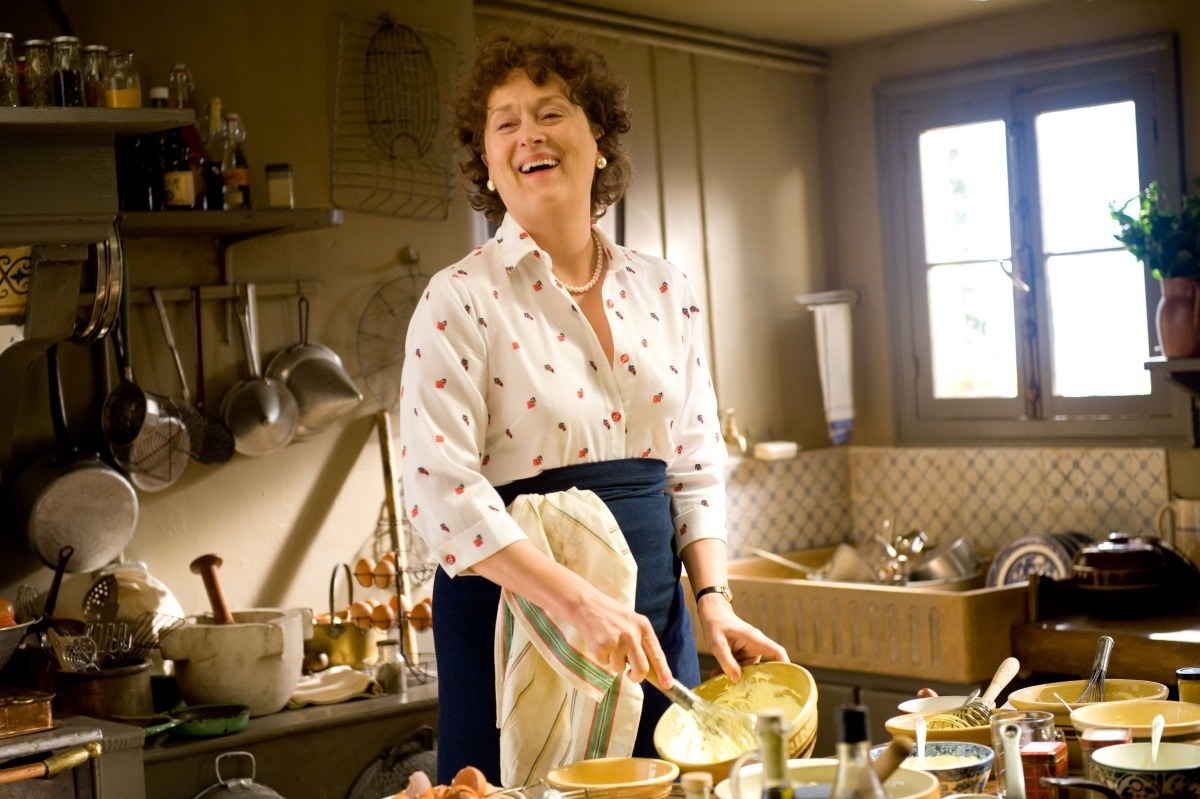 As a light-hearted biopic with enough food porn that it just might inspire you to actually cook rather than order in, Ephron's final film in 2009, Julie & Julia, deserves a special recommendation., Though the movie was made years after her more successful Meg Ryan romps, it retains the unmistakable wit and charm of her earlier work. This film is not interested in two characters falling in love but in a parallel exploration of two women's struggle to reinvent their lives and turn passion into ambition. Meryl Streep offers an excellent portrayal of the American chef Julia Child, while Amy Adams sympathetically depicts a woman in the present day, working a stressful office job, but finding a new lease on life through cooking.
Not only is Ephron a wonderful film maker, she is also a multiskilled playwright, journalist, author and activist. Her personal life, career and death are tenderly explored by her son's documentary, Everything Is Copy (2015), which is certainly worth a watch. If you can't get enough of these films so far, some alternative, expert, unconventional romances include: Moonstruck (1987), perhaps the only film where Nicholas Cage was truly hot, Chocolat (2000), another one for the foodies, and Bull Durham (1988), a movie often seen as just a baseball film, where Susan Sarandon and Kevin Costner's relationship ends up taking centre stage.
I'm not saying that Ephron's films are something to compete with big blockbuster dramas (although she was nominated for Best Screenplay at the Oscars three times) but she is outstanding in her own field. Ephron's films are both believable and make you want to believe. Fall in love with love again! With cooking or bookstores! With Seattle, New York or wherever Ephron chooses as her setting! With friends and friendship or just underrated, ingenious moving making. While self care is an increasingly difficult concept for young people to embrace and truly master, putting a film on is not so hard.
---
For Cherwell, maintaining editorial independence is vital. We are run entirely by and for students. To ensure independence, we receive no funding from the University and are reliant on obtaining other income, such as advertisements. Due to the current global situation, such sources are being limited significantly and we anticipate a tough time ahead – for us and fellow student journalists across the country.
So, if you can, please consider donating. We really appreciate any support you're able to provide; it'll all go towards helping with our running costs. Even if you can't support us monetarily, please consider sharing articles with friends, families, colleagues - it all helps!
Thank you!