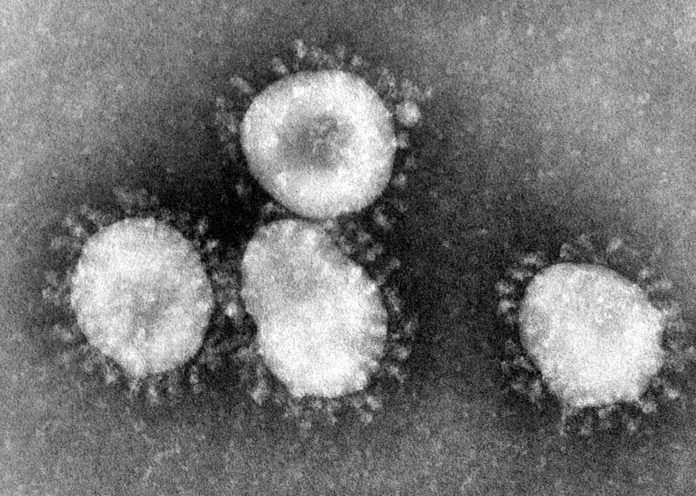 Since this article was written, it has emerged that the first British person has tragically died from the disease in Japan.
Fears of the coronavirus threat have intensified after health officials' warnings of a potential global pandemic.
Italian authorities have begun to fine individuals found entering or leaving its northern outbreak areas, after the country's death toll rose to 152 – the worst outbreak in Europe. Schools and universities have been closed, and the last days of the Venice Carnival cancelled.
Similar closures have been enforced in Iran. Public buses are being disinfected, and posters put up telling people to wash their hands. Its neighbouring countries Turkey, Iraq and Pakistan have shut down borders or imposed stricter health checks. Meanwhile, a sudden spike in cases was reported in South Korea this weekend, with the southern cities of Daegu and Cheongdo declared as quarantined exclusion zones. People are encouraged to wear face masks, and hand sanitizers have been placed in public spaces.
According to the official website of the European Centre for Disease Prevention and Control, the UK's risk of 'clusters, similar to the ones in Italy' is considered as 'moderate to high'. But the UK's comparative placidness appears in striking contrast to the urgency voiced by affected countries. And while Trump has expressed fury over coronavirus patients being flown back to the US, Boris Johnson has stated that the UK should remain 'confident and calm'.
Evacuated Britons are quietly flown back, quarantined, and treated. Headteachers have been told that there is 'no need' to close schools. Face masks are suggested to be ineffective, though washing hands is still important. Sadiq Khan has emphasised that public transport is safe. However, while the government seems calm, others may disagree.
Earlier this month, a family from Southeast Asia complained about their treatment at a local surgery in London after possible coronavirus symptoms were found in the mother. Although measures were promptly taken by the GP to quarantine the family, the ambulance took nearly four hours to arrive (between about 11am and 3pm). Only water was provided during this time. The family, who were visiting the UK to celebrate their daughter's graduation, eventually phoned their embassy. A director at the embassy then intervened, negotiating with the GP to allow them to order a takeaway.
Overreaction is certainly better than underreaction, and the swiftness of the GP's response is commendable. But this example echoes the pressure on GPs described in Channel 4's recent documentary 'Coronavirus: Is Britain Ready?', as well as a lack of clarity over procedures for the patients' information. At one point in the documentary, a member of Brighton's health board berates the council, noting that 'Public Health England have really got to step up and be more open in their communications'.
'We're being drowned in demand', another GP adds. The problem of delayed ambulances reflects more long-term concerns over the strain on the underfunded NHS. Coronavirus, if it spikes in the UK, could test this strain to breaking point.
The case may moreover anticipate the ease with which coronavirus patients can be seen primarily as threats rather than humans. In the struggle to contain the disease, the patient's welfare could be forgotten – the incident at the surgery, unfortunately, recalls the difficulties getting food in quarantined Wuhan . A failure to recognise coronavirus as an international issue can reinforce the simplistic and unhelpful notion of the disease as a 'Chinese virus'.
There is every reason to have faith in UK's response to coronavirus: the 2010 independent review by Dame Deirdre Hine in relation to the 2009 influenza pandemic, observed that 'the NHS and public health services… responded splendidly and the public response was calm and collaborative.' Meanwhile 'the vast majority of the reporting of the outbreak' was 'highly responsible'.
Nevertheless, coronavirus presents a slightly different threat in its implications for identity politics, when UK post-Brexit is arguably more volatile, more isolated. We cannot be too complacent in expecting to remain 'confident and calm'.
---
For Cherwell, maintaining editorial independence is vital. We are run entirely by and for students. To ensure independence, we receive no funding from the University and are reliant on obtaining other income, such as advertisements. Due to the current global situation, such sources are being limited significantly and we anticipate a tough time ahead – for us and fellow student journalists across the country.
So, if you can, please consider donating. We really appreciate any support you're able to provide; it'll all go towards helping with our running costs. Even if you can't support us monetarily, please consider sharing articles with friends, families, colleagues - it all helps!
Thank you!