Memoir is a genre traditionally dismissed as low-brow; unworthy of the literary critic's scrutiny or book-lover's devotion. I, too, approached memoir with trepidation, wary of anyone narcissistic enough to subject the reader to a dreary monologue of their own life events. Oh, how wrong I was.
As distinct from autobiography which spans an individual's entire life, memoirs tend to home in on specific events in ordinary lives; offering meditations on human experiences in an almost fictitious way. What makes memoir so special is the very real insights it gives us into universal truths; as the author tries to make sense of the events of their life, we too discover things about ourselves. Each of this week's recommendations provide a glimpse into different human experiences and show the powerful role that memoir can play as catharsis, from making peace with childhood demons to confronting prejudice. Memoir is an exploration of the complex layers of human memory: fallible, emotional and moulded by subsequent reflection. Like life itself, memoir is messy – but all the more enjoyable for it.
The Hare with Amber Eyes by Edmund de Waal
Cora, books editor
The Hare with Amber Eyes is a memoir unlike any other that I've read before. It is a memoir revealed through objects – 264 of them to be precise. When Edmund de Waal inherited his uncle's collection of netsuke (pocket-sized wood and ivory carvings from Japan), he became determined to figure out how they had fallen into his hands. In the process, he unlocked the history of his prominent Jewish family all the way from 1871 to 2009.
The netsuke are the vehicle through which de Waal reveals both his gripping tale and his poetic meditations on relationships, storytelling and art. It is a book as intricately crafted as the netsuke themselves: as de Waal reminds us, "stories are a kind of thing too". But the reader is always aware that each netsuke is one of many, and de Waal accordingly forges a narrative that feels at once personal and profoundly collective. Antisemitism is a constant presence in the text and we are often reminded of a broader history – of the experiences of Jews throughout Europe and the many stories running parallel to that of de Waal's family. This historical and historic memoir is not one to miss. Make sure to read the illustrated edition for an even more powerful experience.
Angela's Ashes by Frank McCourt
Eve, books editor
"When I look back on my childhood I wonder how I survived at all. It was, of course, a miserable childhood: the happy childhood is hardly worth your while. Worse than the ordinary miserable childhood is the miserable Irish childhood, and worse yet is the miserable Irish Catholic childhood." Frank McCourt – 'father of the misery memoir, child of the slums'[1] – recounts his upbringing in Limerick in this Pulitzer Prize winning memoir. McCourt's account of his struggle to survive severe poverty is most certainly miserable: he navigates the deaths of three siblings; an alcoholic father that "drinks the dole"; and bouts of serious illness. But young McCourt's childish observations of the world around him are also incredibly funny and moving, showing the extent to which our earliest interactions shape the person we are to become. This is particularly apparent in his conflicted attitude towards an "ever-present Catholic church", and his increasingly mature understanding of the complexity of the adult figures in his life; no one more so than his own deeply flawed father, "like the Holy Trinity with three people in him". Angela's Ashes is a celebration of the tenacity of a young boy's spirit and a powerful act of forgiveness, as McCourt makes peace with his childhood.
I Know Why the Caged Bird Sings by Maya Angelou
Cora, books editor
"There is no greater agony than bearing an untold story inside you": this line from I Know Why the Caged Bird Sings (the first volume in Angelou's memoirs), gets to the crux of the what makes this genre so unique – the urgency and passion with which only the most personal of stories can be told.
In this instalment, we follow the author through her journey as a black child in the segregated America of the early twentieth century. It is a story that examines racism, misogyny and profound trauma from a personal and yet profoundly universal perspective. At the same time, it is a book filled with hope, liberation, and, above all, a sense of the power of language. Though the memoir is a work of prose, Angelou's poetic voice shines through in this volume, as does the love of literature that sustained her as a child. Angelou's future publisher, Robert Loomis, challenged her to "write an autobiography as literature": this is a work that reads with all the hallmarks of the greatest works of fiction, yet with the added poignance that a true story inevitably evokes.
The Cut-Out Girl by Bart Van Es
Eve, books editor
Oxford English professor Bart Van Es shares the story of Lien, a young Jewish girl growing up in Holland during WWII, who was both hidden and subsequently adopted by the author's own family. Van Es portrays the racial persecution Lien faced, the tragic fate of her family and the abuse she suffered with sensitivity; paying tribute to Lien and the countless individuals that risked their lives to shelter her. Van Es expertly weaves together Lien's story, his family history, as well as his own journey retracing Lien's steps through modern-day Holland. The result is a compelling reminder that the persecution of minority groups is not confined to a particular point in history.
The Cut-Out Girl provides simple yet illuminating observations about what it means to be a family and the way in which simple misunderstandings can create a vast space between us. The failure of the Van Es family to truly understand the extent of Lien's suffering and her difficulty in comprehending not only her place in the family but her own survival, "I ought not to be here", led ultimately to their falling out of contact. Van Es' memoir is a powerful story of family reconciliation.
Priestdaddy by Patricia Lockwood
Cora, books editor
If you're looking for laughs, I haven't encountered a memoir – or many works of fiction, for that matter – funnier than Priestdaddy. It tells the hilarious tale of Lockwood's life as one of the five children of a midwestern Catholic priest (don't worry, he had the kids before he converted).
The book's primary focus is on the wonderful idiosyncrasies of Lockwood's family life, yet, unavoidably, it also addresses wider issues about faith and the culture of the Catholicism in particular, touching on topics like abortion and abuse within the Church. Most of the book is light-hearted – with her larger-than-life father Greg, funny and complex mother Karen, and each of her unique siblings painted to perfection through seemingly endless strings of observation and anecdotes – but Lockwood's gift is in her ability to switch effortlessly from the jovial to the serious. Above all, as she recounts her life, she is asking the central question for "someone who was raised in a closed circle and then leaves it": "what is the us, and what is the them, and how do you ever move from one to the other?"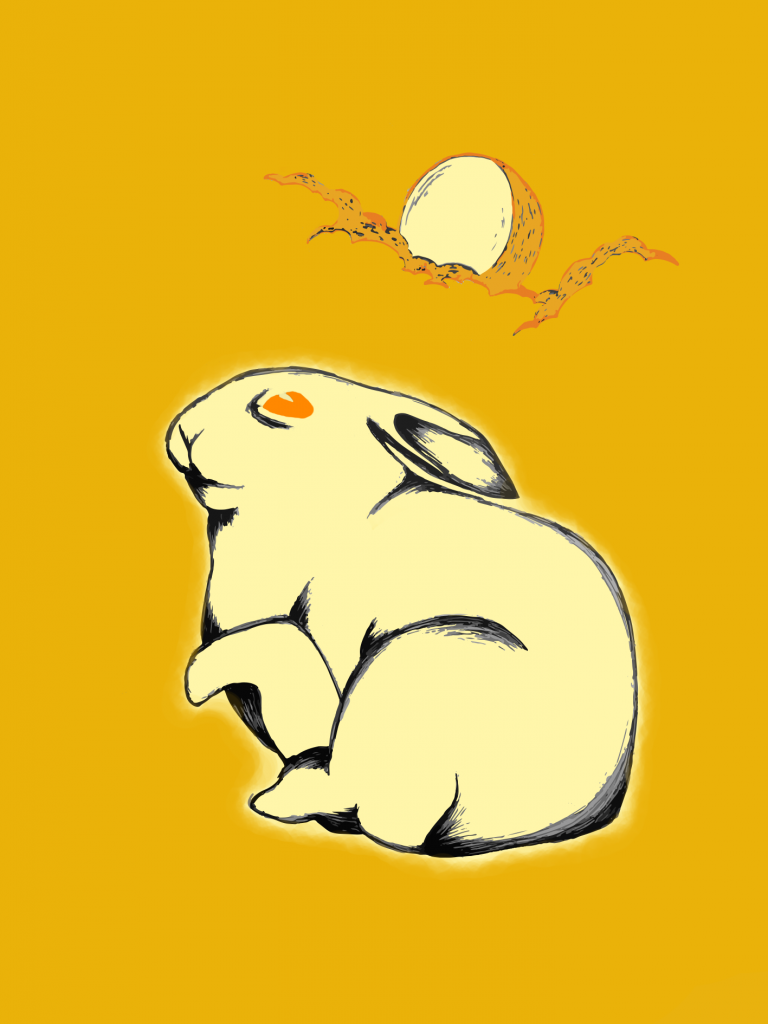 ---
[1] https://www.theguardian.com/world/2009/jul/20/frank-mccourt-died