Descriptions that liken music to a particular season will inevitably be based on subjective experience. A 'wintry' album might remind one person of cuddles with a loved one on a chilly evening; for another, it will be something to dissociate to whilst gazing numbly out onto the frost-covered quad on Sunday of 8th Week. Or, of course, it might be the seminal avant-garde masterpiece that is 2010's Now That's What I Call Xmas.
1. Radiohead – Kid A (2000)
In 2000, Radiohead made perhaps the greatest left turn in the history of popular music, going from everyone's favourite despondent art-rockers to everyone's favourite despondent… whatever the hell Kid A is. There's much to be said – and much that has already been said – about Radiohead's then radical (at least by mainstream standards) channeling of influences from electronica, ambient, free jazz and the avant-garde into their signature brand of alienation and ennui. But if we're talking strictly about a sense of coldness here, I'll just let 'Idioteque', with its stark atmosphere, choppy beats and chilling refrain of 'ice age coming, ice age coming' do the talking. FM
2. Godspeed You! Black Emperor – F#A#∞ (1997)
'The car's on fire, and there's no driver at the wheel…' so begins 'The Dead Flag Blues', the mammoth opening track on GY!BE's 1997 debut, an at times fragile, at others overwhelming sonic journey into the post-industrial wasteland. There's probably some cheap comparison to be made between this line and the current handling of a certain national health crisis, but I'll avoid glib connections to contemporary politics and instead focus on the band's sense of texture and atmosphere, their abstract blend of dirge-like guitars and mournful strings with low, rumbling drones, their sparse, cinematic soundscapes, the ineffable quality of the field recordings that punctuate the album. 'These are truly the last days' indeed. FM
3. Purple Mountains – Purple Mountains (2019)
Already about as bleak an album as you'll be able to find, the feelings of despondency and isolation seeping through Purple Mountains' self-titled debut were compounded when David Berman, the man behind the moniker, hanged himself in his New York apartment just weeks after the record's release. Deceptively catchy songs such as 'Darkness and Cold' and 'All My Happiness is Gone' reveal a man who, though frosty and flawed, was someone we could all root for right until the end. Rest In Peace, David. FW
4. Tim Hecker – Ravedeath, 1972 (2011)
Canadian sound artist Tim Hecker is inarguably one of the most vital and expressive artists working in the realm of ambient music. As such, it was difficult to choose between this and his other masterwork, 2013's similarly chilly Virgins – I went with Ravedeath, 1972 only in part due to the punworthy fact that it was recorded in Iceland and produced by fellow sonic experimenter Ben Frost. Consisting of compositions that prominently feature grandiose, elegiac church organs alongside Hecker's trademark fuzzy electronic textures, the record is driven by Tim's desire to explore through music ideas of decay and degradation, isolation and internal conflict. Fittingly, it's an emotional powerhouse of an album, one that can be as harsh and claustrophobic at some points as it is melancholic and cathartic at others. FM
5. Better Oblivion Community Center – Better Oblivion Community Center (2019)
Two of indie-folk's most affecting voices, in Phoebe Bridgers (we are not worthy) and Bright Eyes' Conor Oberst, team up on this understated gem, released without fanfare in January 2019. 'Chesapeake' is a yearnful campfire duet about "how depressing [the music industry] is", while 'Service Road' lyrically depicts a snow-dusted Midwestern highway. The highlight, however, is the rollicking 'Dylan Thomas', with its angsty chorus and references to the eponymous poet drinking himself to death on a cold November night. FW
6. Various Artists – Now That's What I Call Xmas (2010)
With the realisation that this list is erring on the side of the depressing ('Do they know it's Christmas?' I hear you ask), it might be best to remind the listener that it's not all so bad with this set of cheery festive classics. Sit back and relax by the fireplace with a mince pie in one hand and a glass of mulled wine in the other, and let Bing Crosby's 'White Christmas' soothe your soul. Or gather round with your friends and belt out The Pogues' 'Fairytale of New York' and Slade's 'Merry Xmas Everybody' into the early hours of the morning. Or question the bizarre inclusion of Jethro Tull and Frankie Goes To Hollywood on the tracklist. Whatever floats your yuletide log, really – 'tis the season, after all. FM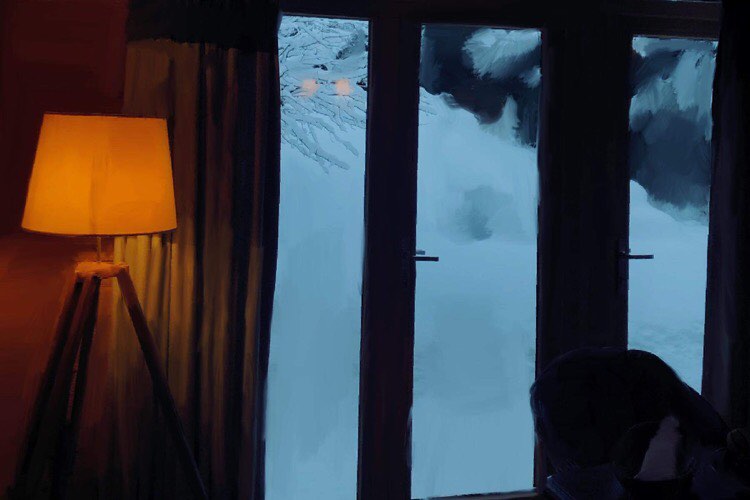 ---
For Cherwell, maintaining editorial independence is vital. We are run entirely by and for students. To ensure independence, we receive no funding from the University and are reliant on obtaining other income, such as advertisements. Due to the current global situation, such sources are being limited significantly and we anticipate a tough time ahead – for us and fellow student journalists across the country.
So, if you can, please consider donating. We really appreciate any support you're able to provide; it'll all go towards helping with our running costs. Even if you can't support us monetarily, please consider sharing articles with friends, families, colleagues - it all helps!
Thank you!