The UN Anti-Racism day, which occurs annually on the 20th of March, was adopted in 1966 as a way to protest racial inequality and discrimination. This year, in line with COVID-19 restrictions, socially distanced protests took place across the country to spotlight the anti-racism movement which has been growing since last year, not only in the UK and US but globally. The protest aimed to spotlight structural racism and healthcare inequalities which have grown under the current government, particularly in the context of the pandemic.
In Oxford, at 1 PM on Saturday, protesters and activists gathered outside Oriel College and lined up across the High Street. They were seen chanting slogans like "Rhodes Must Fall" and "Black Lives Matter" and placards and posters read "Oxford Benefits From White Supremacy", "Defend the Right to Protest" and "No to Racism. No to Fascism". At one point, the protesters knelt down with closed fists raised in a moment of solidarity.
The goal of the protest was to "come together united against racism, Islamophobia, antisemitism and fascism [and] stand in solidarity with refugees and migrants to send a powerful message to those in power that racism will be defeated." The in-person demonstration was followed by an International Zoom event which featured global speakers who highlighted their personal experiences with racism.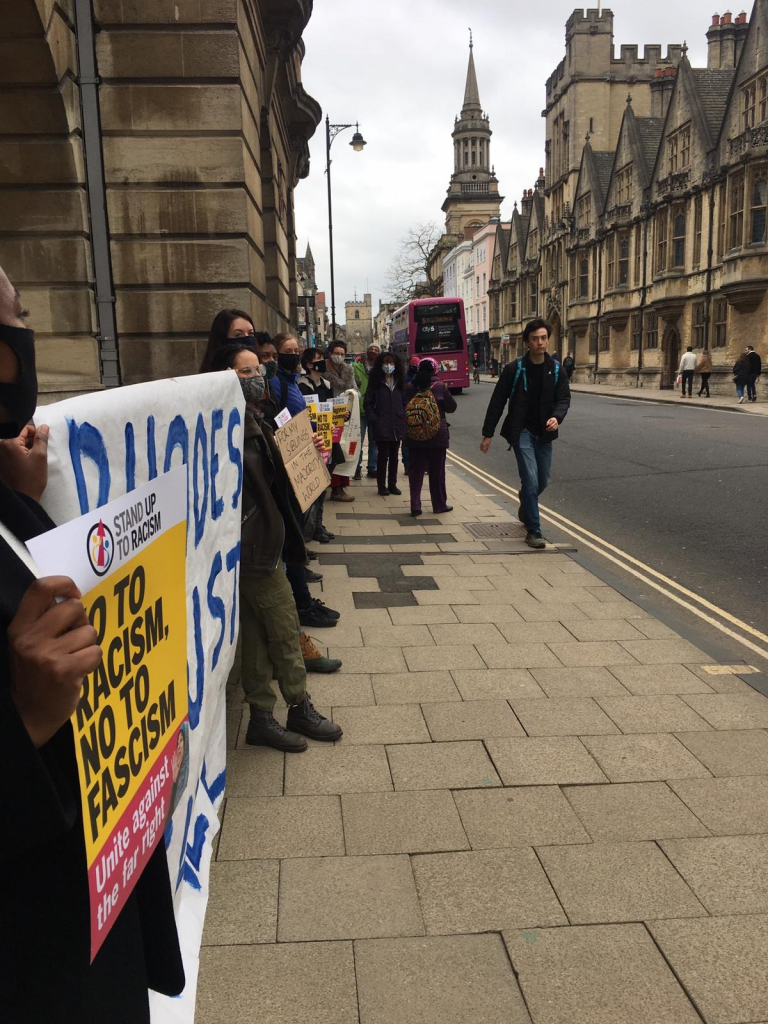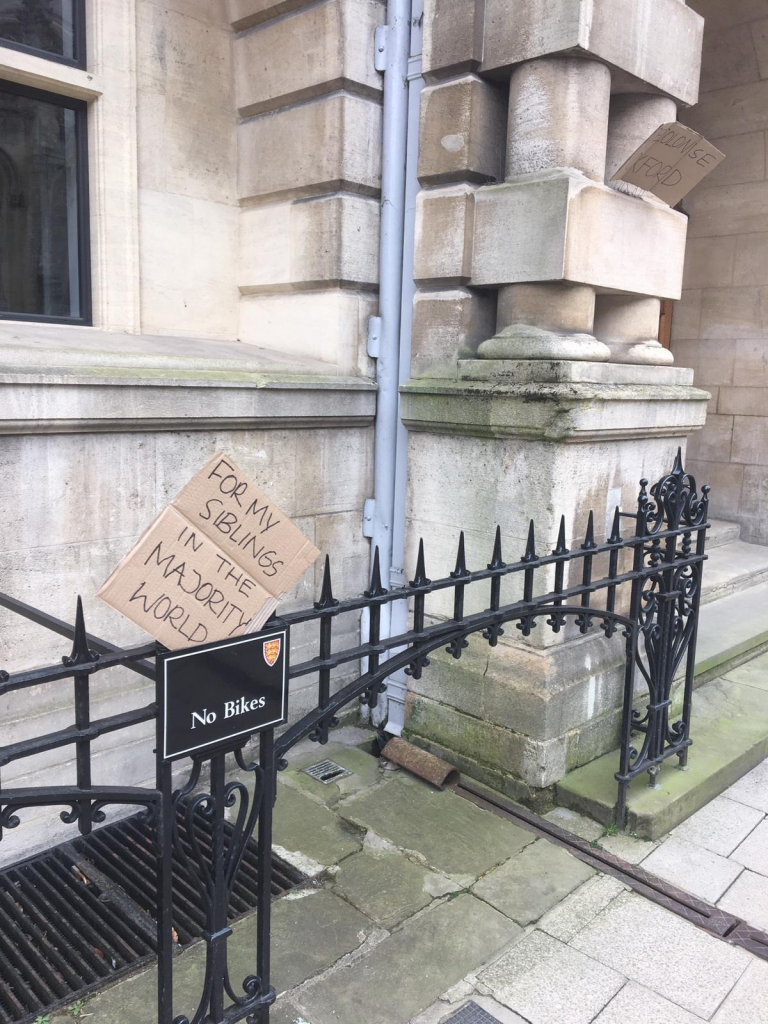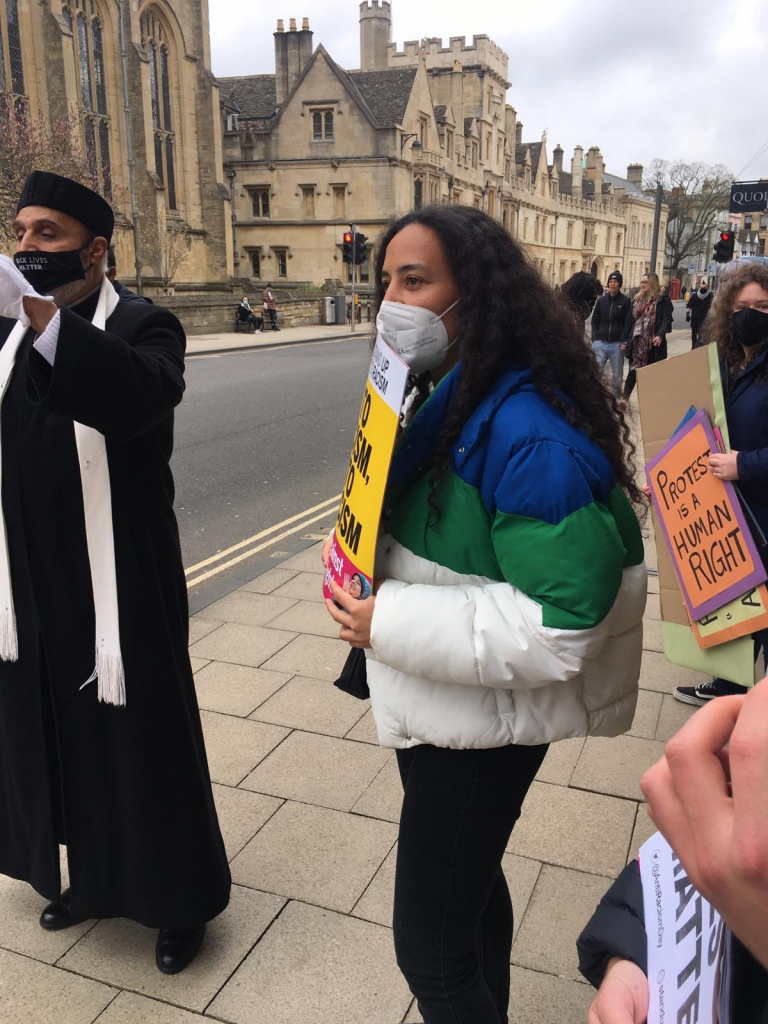 The following photos have been provided at the courtesy of the Rhodes Must Fall Oxford Campaign.