Hundreds of protestors attended a pro-Palestine march through Oxford on Sunday, including ex-Labour leader Jeremy Corbyn, who addressed the crowd at Bonn Square towards the end of the demonstration. This was preceded by a smaller demonstration attended by dozens outside the Radcliffe Camera on Saturday. Protestors shouted "free, free Palestine" and "from the river to the sea, Palestine will be free" amongst other chants. The demonstration followed a week of conflict between the Israeli government and groups in Gaza, with at least 215 people killed in Gaza so far.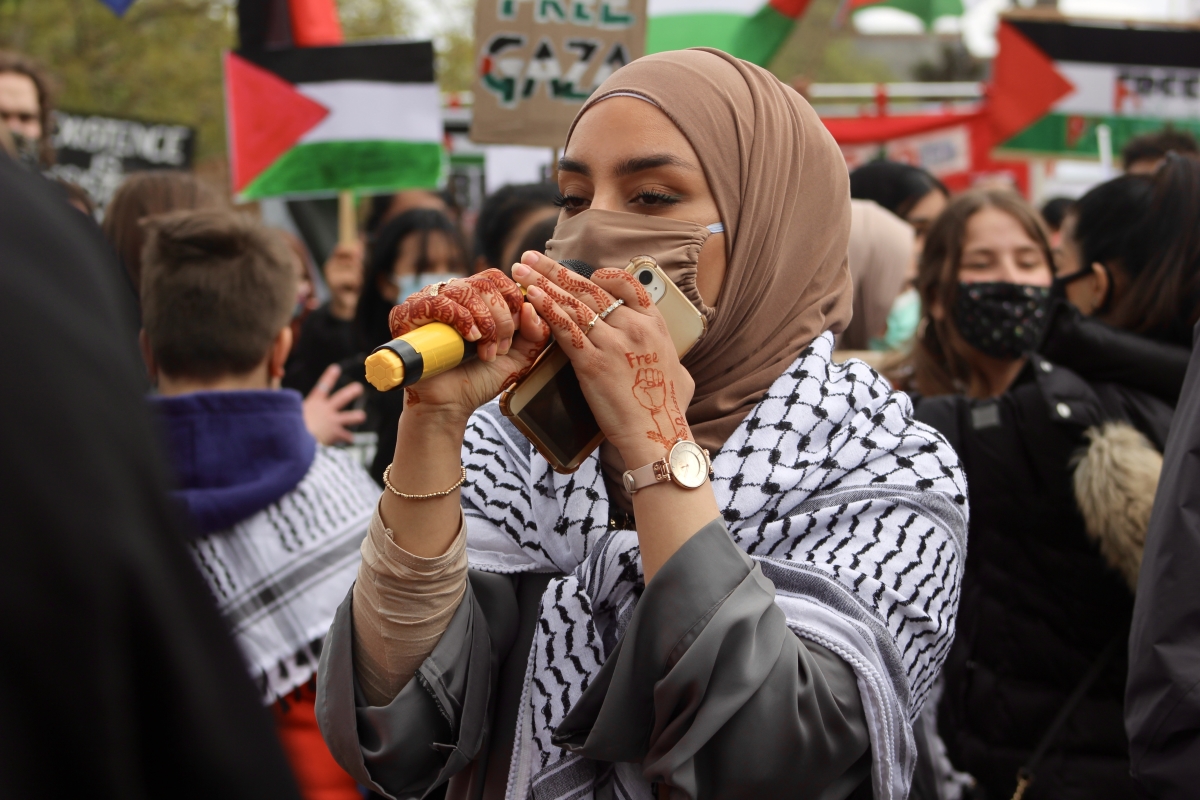 Standing in front of the cenotaph, Mr Corbyn applauded the "young people taking initiative" in setting up the protest. He also addressed the recent destruction of a media building in Gaza housing the Associated Press and Al Jazeera as well as other companies and private flats. "It is utterly disgraceful. […] Having seen those buildings, and met people inside them, including the Gaza mental health campaign, I could just appreciate what they are going through."
"I have a very big question for our Prime Minister and our government. What, exactly, is the nature of Britain's military cooperation with Israel? […] Of the weaponry that we [Britain] have supplied to Israel in the past: is that being used to kill children in Gaza and the West Bank? Our first demand here today is to stop all arms supplies to Israel."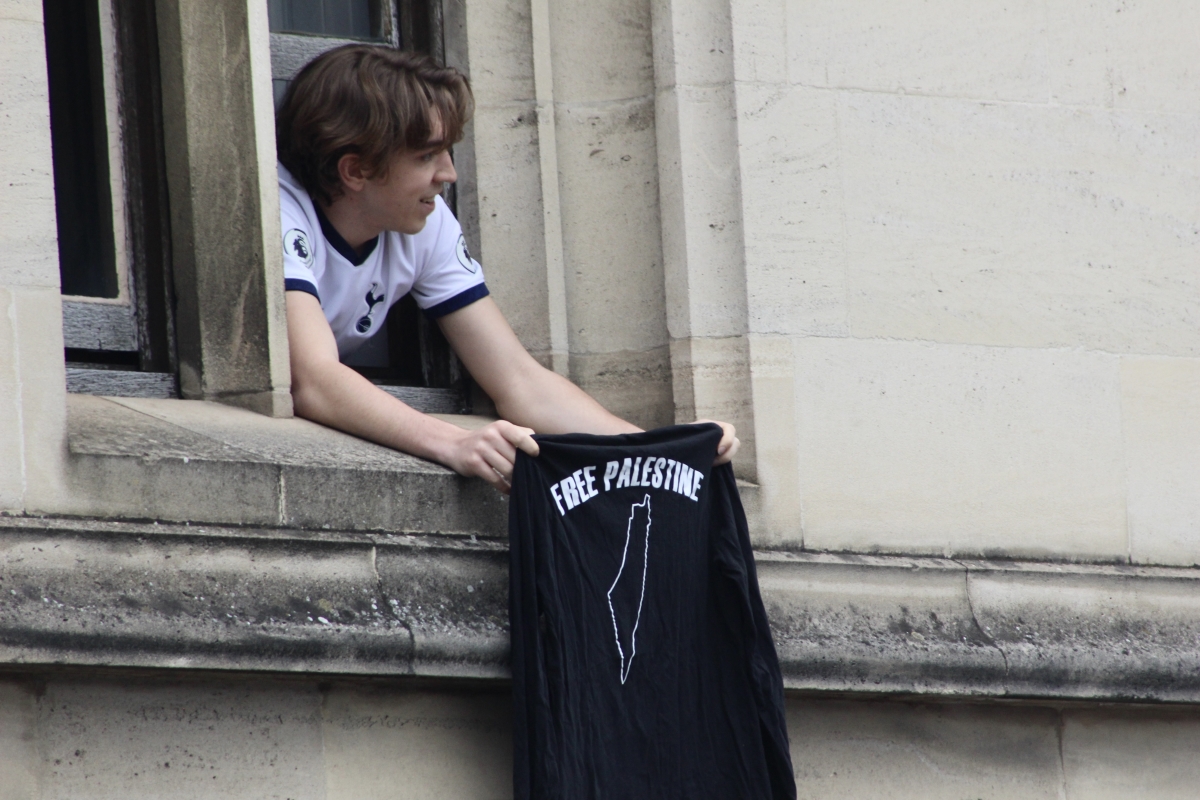 Mr Corbyn ended his speech by encouraging unity in the response to the Israel-Palestine conflict. "The message here from Oxford today is: stop the bombing, save the lives, recognise Palestine, and stand with the Palestinian people. We're united in that. We're united in that across all faiths […] and across a wide range of political opinion. This is a matter of a moment of unity, of all peoples, be their Muslim, Jewish, Christian, Hindu, or anything else, to say that 'We stand with the Palestinian people.'"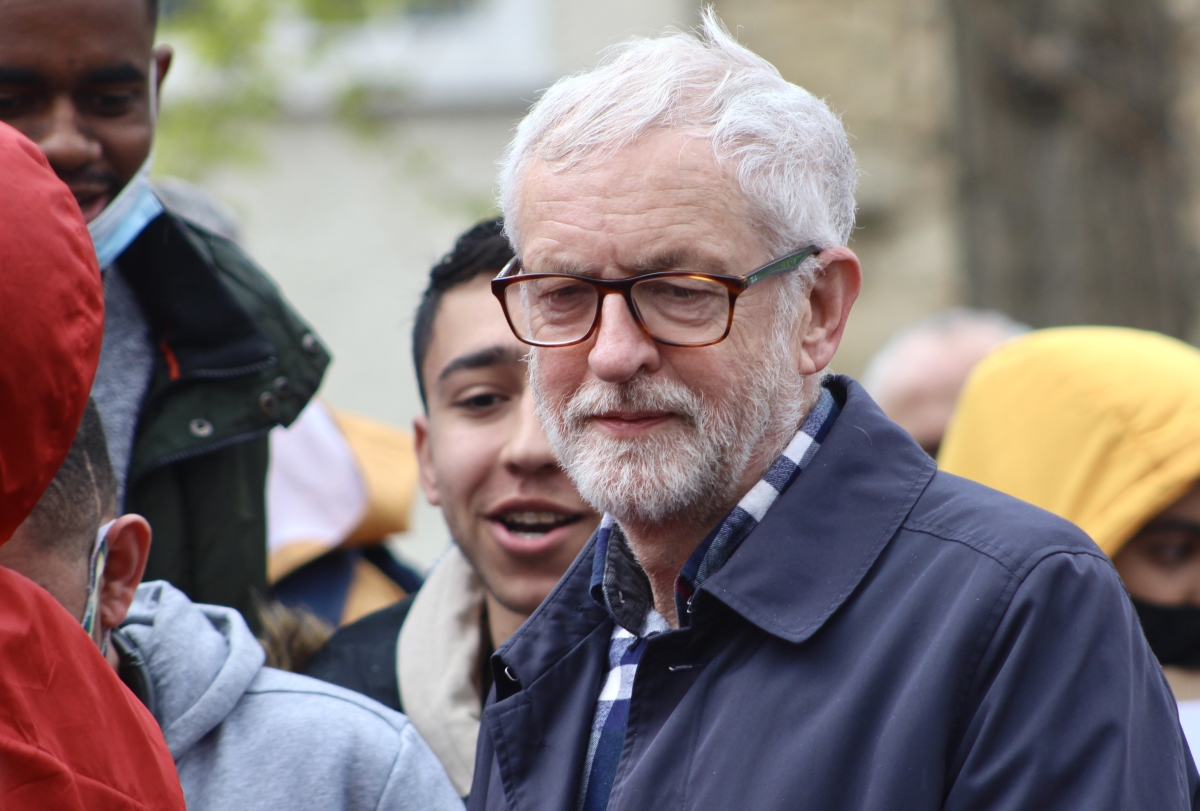 Speaking to Cherwell after the protest, Mr Corbyn said "There have been protests in every city and indeed [Oxford] are holding theirs today. I was in London yesterday, so I was very happy to come this afternoon." He went on to say that he thought the protest was "fantastic, respectful, very interesting, very interesting and very interesting speakers, very impressive. I'm very pleased to have been able to join."
Mr Corbyn has previously received criticism and was suspended from the party in 2020 after the Equality and Human Rights Commission identified failures in the handling of antisemitism complaints. After its publication, he stated that he did not accept all of the report's findings, although he caveated that "anyone claiming there is no anti-Semitism [sic] in the Labour Party is wrong." The suspension was due not to the findings of the report, but Mr Corbyn's comments. He has since been reinstated as an MP.
When questioned by Cherwell about the impact of his history in the Labour Party on perceptions of his appearance at the march, Mr Corbyn denied that the enquiry had left him with "baggage" concerning antisemitism. "I made it very clear in my speech that whatever one's faith one could and should condemn the Israel government's behaviour in Gaza and the West Bank," he said.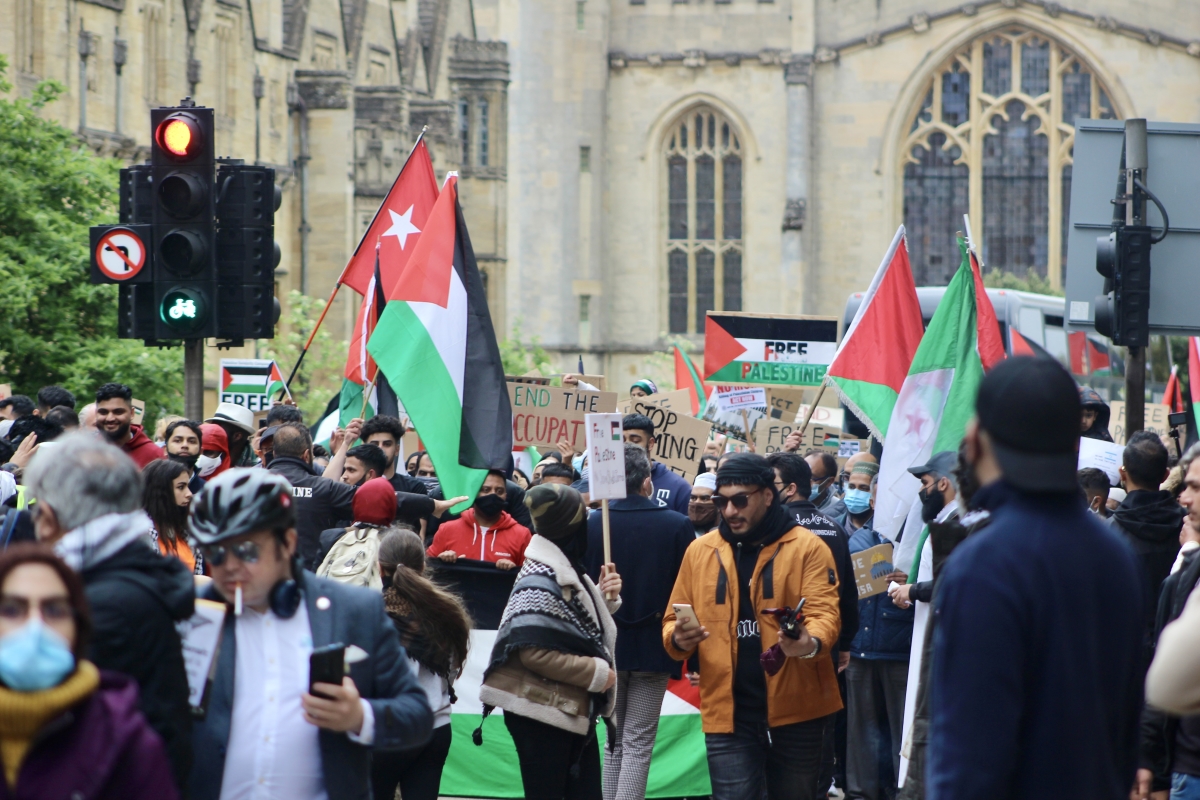 David Williams, a former Green Party Parliamentary candidate also spoke at the march. Williams described the Nuremberg Act, a series of antisemitic and racist laws passed in Nazi Germany, as "blue copy" for the Israeli Citizenship Act, stating to the audience that "It's exactly the same." The IHRA definition of antisemitism, adopted by The University of Oxford and Cherwell, states that "drawing comparisons of contemporary Israeli policy to that of the Nazis" is an example of antisemitism. In further correspondence to The Oxford Blue, Williams criticised the IHRA statement of antisemitism. Help the World Oxford, a group involved in organising the demonstration, told The Oxford Blue that Williams had not been invited to speak.
Leah Mitchell, a Cherwell columnist, told The Oxford Blue that "the comparison is simply inaccurate. Israel's citizenship act may be legitimately criticised as unfair and discriminatory along lines of ethnic identity, but it simply is not the same as, or equivalent to, the Nuremberg Laws."
She went on to say that "It is also not a coincidence that it is always Nazi analogies for which people such as David Williams reach, rather than comparisons to any other oppressive force. These analogies are calculated to hurt Jews the most, by bringing to the surface our collective trauma and then flipping it on its head."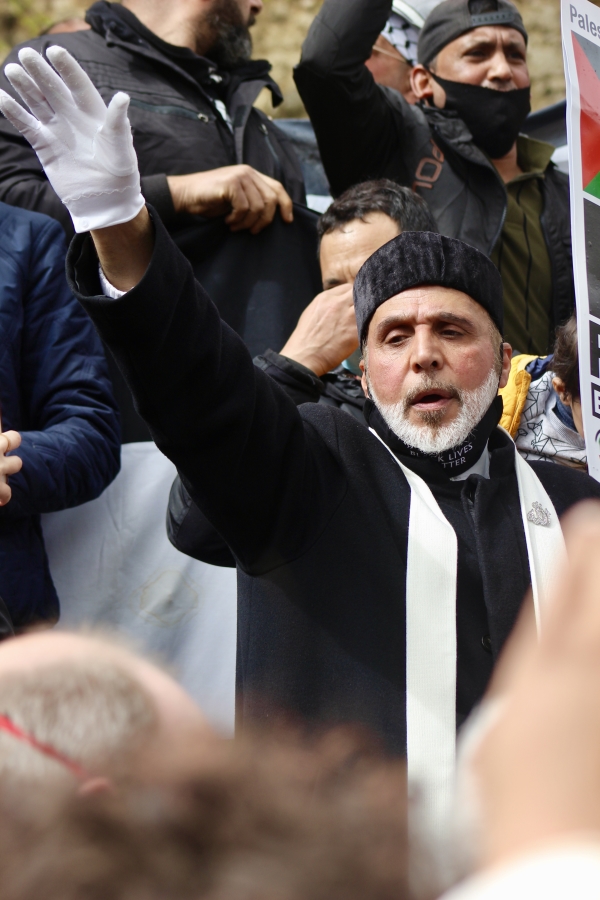 Other speakers included the assistant general secretary of Unison, the UK's largest trade union. He spoke on the right of Palestinian children to dream "like the rest of us. Children who should dream of being a nurse, children who should dream of being a doctor. […] A child who should dream of being the person who solves COVID-19. […] Why shouldn't that child be Palestinian?"
Alongside several other political groups, official representatives of the Green Party were present at the march. Speaking to Cherwell, Chris Jarvis, councillor for the St. Mary's Ward said: "The Green Party has always been of the view that we need to solve world conflicts and that international peace is a huge part of our political program."
"The situation in Palestine is that you have a clear injustice going on where the Israeli state is illegally occupying Palestinian land. We want to see and end to that conflict, and we want to see a Palestinian state. What we've seen over the last few weeks is the escalation of that conflict, and the escalation of occupation. So we're really proud to be standing as the Green Party against the illegal occupation of Palestine."
He went on to say that the Green Party "want to see an end to all arms sales to Israel, because it's facilitating the brutalisation of the Palestinian people."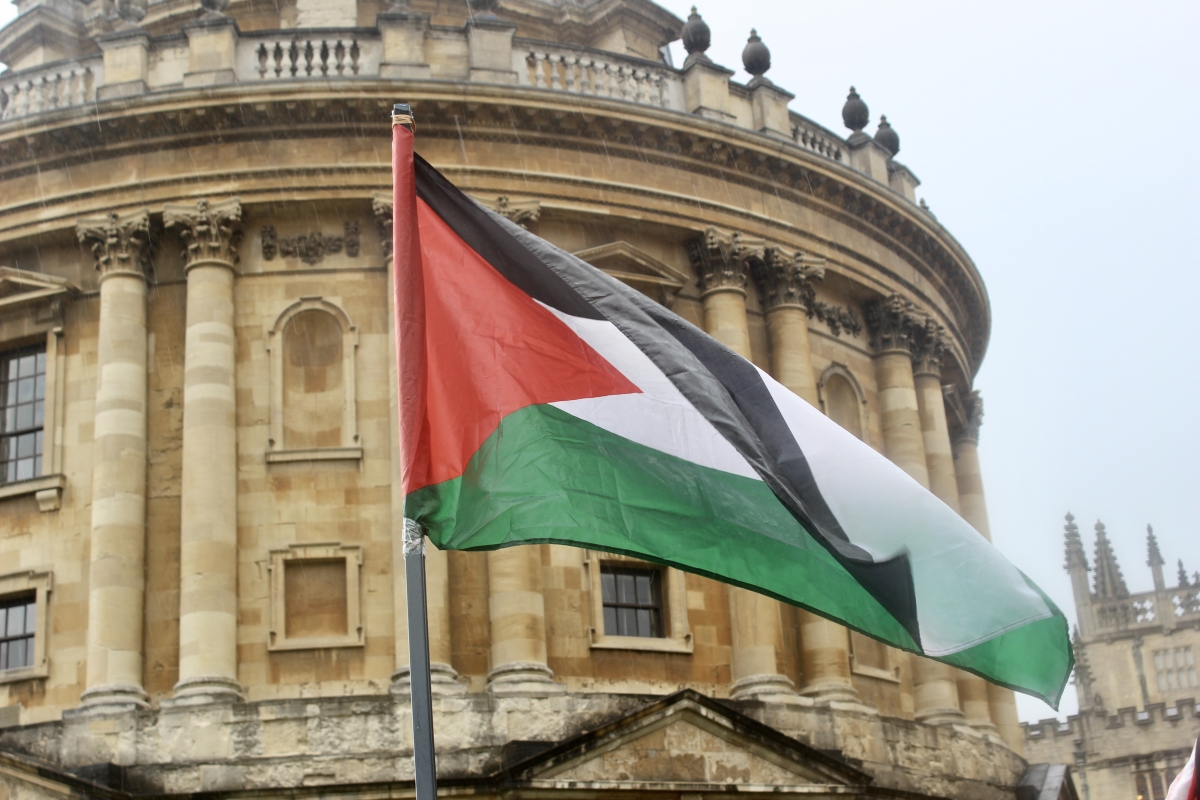 Dozens of protesters attended a smaller demonstration on Saturday 15th March in Radcliffe Square. Protesters staged a 'die in', where they knelt in the rain for seven minutes and three seconds in recognition of the 73 years since the Nakba.
Translating into English as "the catastrophe", the Nakba was the expulsion of up to 750,000 Palestinians from the state of Israel after its establishment in 1948. Today, over 5 million Palestinians, including the descendents of those expelled during the Nakba, live as refugees, predominantly in neighbouring countries such as Jordan and Lebanon. The right of return is a key demand of many campaigners.
Amongst the speakers at the Saturday demonstration was Darin, a Palestinian graduate student at St Edmund's Hall who is originally from the West Bank. "A year ago, when I was accepted to Oxford, I applied for my student visa to come to England. With the restrictions of movement Israel imposes on Palestinians, I could not reach Jerusalem, fifteen minutes away from my house. I could not cross the checkpoint or the separation wall. Instead I took a longer, more dangerous route and put myself at risk in order to be able to be here. Many other scholars couldn't make it. Why? Because they are Palestinian", she said in her speech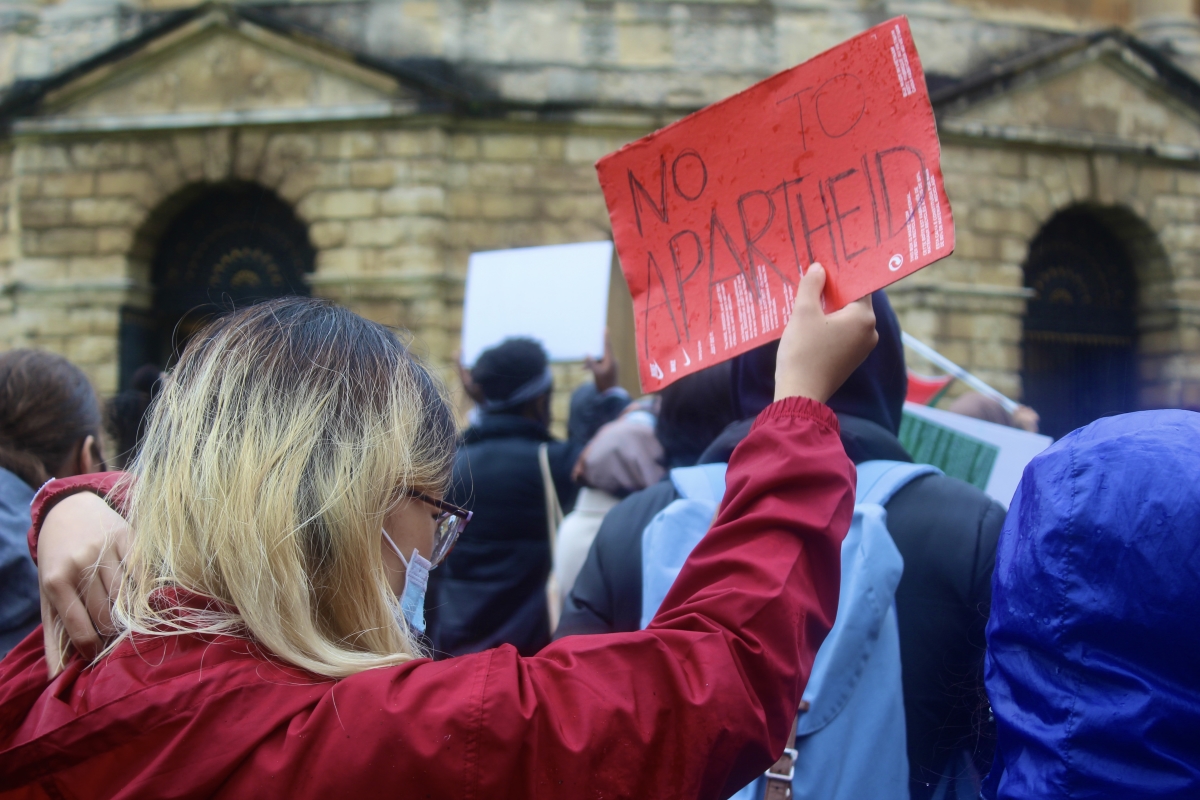 Speaking to Cherwell after the demonstration, Darin spoke about the toll the escalating conflict had taken on her. "I have my family in the West Bank: my parents and my siblings. And I do have friends in Gaza. Every morning I stay up until 4:00 checking on them, making sure they are alright. Also, many other Palestinian influencers have been posting very heartbreaking stories on social media: mothers putting their kids in their beds so if they die, they die together. When you're living abroad and see all these attacks against your people you want to be there all the time. But at the same time, you're focusing on what you're doing here. So we're trying to give solidarity to the people in Palestine."
Oxfordshire Green Party has been contacted for comment.
Image Credit: Sasha Mills
---
For Cherwell, maintaining editorial independence is vital. We are run entirely by and for students. To ensure independence, we receive no funding from the University and are reliant on obtaining other income, such as advertisements. Due to the current global situation, such sources are being limited significantly and we anticipate a tough time ahead – for us and fellow student journalists across the country.
So, if you can, please consider donating. We really appreciate any support you're able to provide; it'll all go towards helping with our running costs. Even if you can't support us monetarily, please consider sharing articles with friends, families, colleagues - it all helps!
Thank you!