Modern Art Oxford (MAO) has opened a new exhibition 'Samson Kambalu: New Liberia' depicting the work of Oxford-based artist and writer Kambalu, who is also a fellow at Magdalen College. It will run from 22nd May to to 5th September and offers free entry for all.
'New Liberia' seeks to emphasize today's changing attitudes towards social justice, and show how individual freedoms are uniquely dependent on our geographic and historical position. The exhibition is inspired by events in Kambalu's childhood, growing up in the Malawi dictatorship that followed British colonial rule. The installations incorporate Kambalu's experiences of watching makeshift cinema, and his interpretations of the 'masked' dance performances of the Nyau, the secret society of the Chewa people that populate Malawi.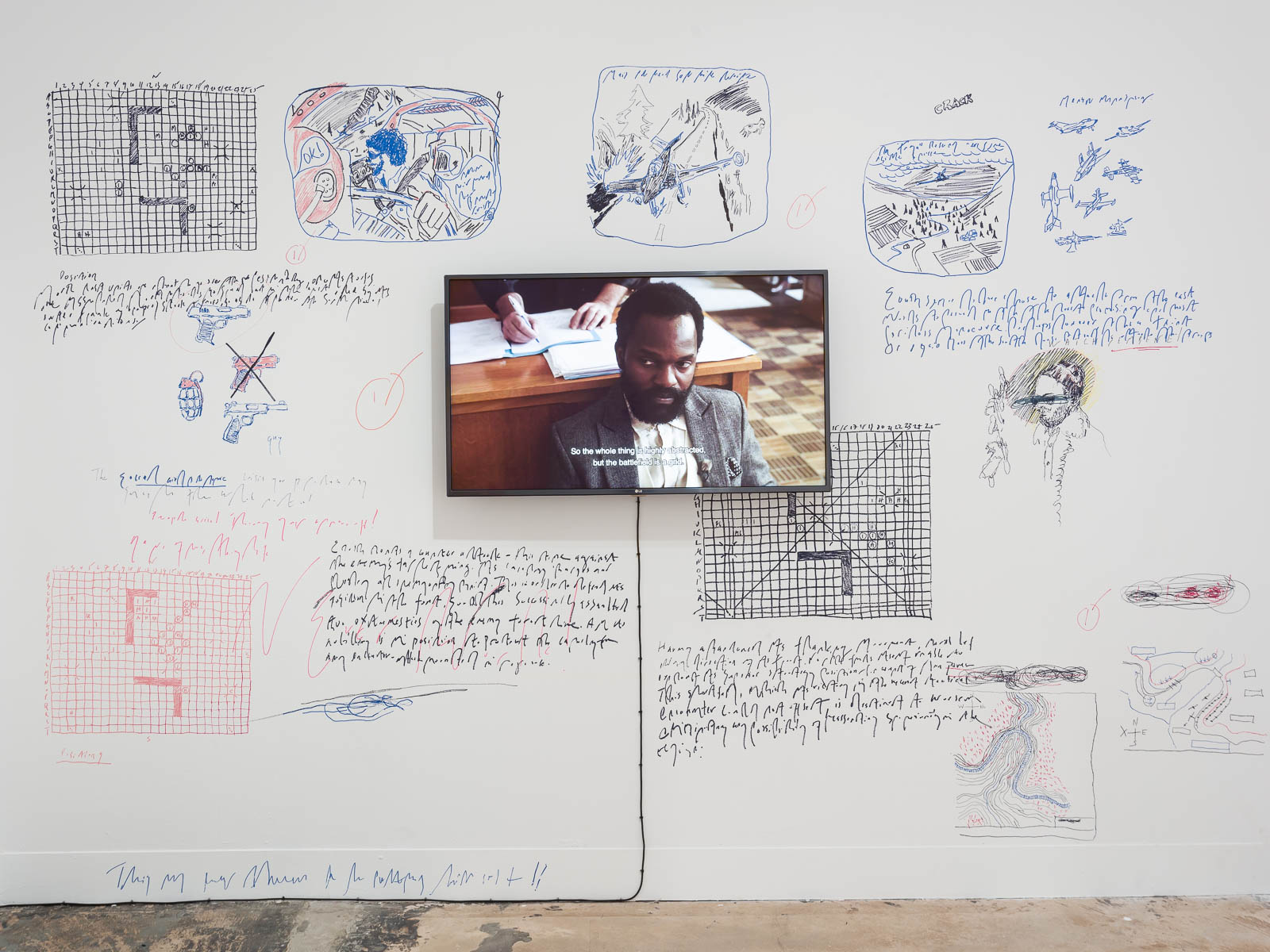 The series of installations include text, sculptures, video and performance opportunities. In the first room, one is greeted by two elephant sculptures made up of cut up Oxford University gowns, surrounded by multi-national flags. The second room introduces national independence hero John Chilembwe through a series of black and white images, accompanied by two-line dialogues.
Next is a small gallery, where a screen shows Kambalu on trial for his 'Sanguinetti Theses'. To create the 'Theses', Kambalu photographed Situationist writer Sanguinetti's art, which is also scribbled across the walls, for which Sanguinetti sued him in 2015. The fourth and final room includes short video clips of Kambalu performing acts of individual freedom in public spaces, and invites visitors to re-enact a 1915 court-room exchange on the room's central podium.
Entry to the MAO is free, but booking is required. The Pembroke street museum is open from 11am to 4pm every day, with special late evening extensions until 8pm on 27th May and 24th June. The MAO has stair-free access to all floors. There are seating opportunities on the ground floor outside the shop, but none in the exhibition itself.


Image Credit: Samson Kambalu, New Liberia, installation view at Modern Art Oxford, 2021. Photo by Mark Blower
---
For Cherwell, maintaining editorial independence is vital. We are run entirely by and for students. To ensure independence, we receive no funding from the University and are reliant on obtaining other income, such as advertisements. Due to the current global situation, such sources are being limited significantly and we anticipate a tough time ahead – for us and fellow student journalists across the country.
So, if you can, please consider donating. We really appreciate any support you're able to provide; it'll all go towards helping with our running costs. Even if you can't support us monetarily, please consider sharing articles with friends, families, colleagues - it all helps!
Thank you!