The Oxford Union began the year debating whether it had confidence in his majesty's government, the Truss administration. Difficult question. At 7:50pm, I checked the program to find that the guiding star of the evening, the Home secretary Suella Braverman, would not be attending. Her absence was not mentioned. I wondered if she had sent an abdicating letter addressed to and signed by herself, Kwasi Kwarteng style. At 7:56 I checked my phone to find out Liz Truss had decided to U-Turn on scrapping the rise in corporation tax. By 8pm, I had begun to doubt the reliability of his majesty's government.
We warmed up with a friendly debate over nationalising the railways. "The Italians aren't successful at anything", a speaker exclaimed; the audience tittered. Someone suggested the colonising "incentive" the British had to build railways in India seems to be the lacking component in our own domestic railways. "Do you think the British government ruled India quite well?" inquired a 'Point of Information' request from the balcony. More lucid suggestions favoured the Holy Church of Rome as an organisational structure for the great British railways. A stifled mumble asked after affairs with minors in the grand papal train system. The Nos won, the railways remained un-nationalised, peace, order, and trainline reigned.
Mr President, Mr Librarian, Mr Treasurer and Mr Secretary assembled in diamond formation to smile bashfully at the crowd; it felt like the beginning of a synchronised swimming routine. Mr Secretary advertised the "Bring Back Boris Bacardi". The Right Honourable Sir Desmond Swayne expressed his delight with a trilling "yeah, yeah, yeah", to the tune of Bruno Mars' top hit, Locked out of Heaven. They swiftly passed a motion outlawing being both a paid sabbatical officer of the Oxford Student's Union and a member of the Oxford Union committee.
Jenny Grehan Bradley of Hertford College opened the proposition with a rousing indictment of Conservative rule. The first speaker for the opposition, Conrad Froyland Moe, stood to complain. It has apparently been super hard to organise a debate about confidence in a government that lacks a democratic mandate and has crashed the value of the pound within a month. Nobody was willing to speak and then there was "the death of the country's longest serving monarch"; he seemed to suggest they were banking on her rsvp.
Richard Burgon MP, Labour MP for Leeds East, spoke next for the proposition. "Trickle-down theory is one of the biggest lies in politics", he proclaimed. This is "Robin Hood in reverse", the "rotten philosophy of Thatcherism". Meanwhile, this is the "golden age for the super-rich". As he reached his stride, Mr Secretary dinged his little silver bell. "That bell should be the bell that tolls the end of this Tory government!", Burgon shouted over the tinkle. There was a feeling of anti-climax. He carried on, "people don't want to be the guinea pigs in Liz Truss and Kwasi Kwarteng's fundamentalist free market laboratory!" I rubbed my little paws. Burgon's speech strode to its finish: "If we are going to build a better society we need to boot out the rotten Tory society…for those who have been kicked…let's kick this government out." I imagined a boot stamping on a guinea pig's face – for ever.
Tim Green of Regents Park College stood for the opposition. He got us going with my favourite sport, feminism: 3 nil on female prime ministers! Back of the net! Let's all ignore that under Conservative governance the proportion of women staying out of work to look after family has increased for the first time in 30 years. What is bad, apparently, is a leader "flip-flopping" on policy. Truss, not hearing Tim's sage advice, gaily flip-flopped away from her promised corporation tax cut during this very debate. We ended with a sort of religious mantra: in "Liz we must Truss." I imagine this was taken from the daily affirmations script of the right honourable Liz Truss.
Gina Miller, speaker for the proposition, is best known for successfully bringing the government to court: first for the attempting to trigger Article 50 without parliamentary consent; then for the illegal prorogation of Parliament. "Our rotten good chap model of government is broken," she declares, "the biggest tragedy of all is that people look to us with confidence because of our soft power…I have no confidence that this government is able to help tectonic plates move around the world. The world is moving towards instability…[whilst] they are moving the deckchairs in their cabinet". As she spoke Kwarteng's deckchair fell into a pit of lava.
Miller's poise was followed by the swagger of the Right Honourable Sir Desmond Swayne, MP for New Forest West. Swayne was surprised to be there defending a government he has strongly critiqued. This was presumably a refence to his prior claims that statistics about the pandemic "appear[ed] to have been manipulated" and that we were in fact "bouncing round at the typical level of deaths for the time of year". His speech quickly veered towards the coronavirus response measures of a previous government. I wondered if he had read the motion on his invitation. Each piece of his speech was accompanied by a little toe tap, for emphasis, of a shiny black shoe on the union floor. The coronavirus response became oppressive, he suggested: "we were separated like laboratory rats… we were told what we may do, we were told even what we must wear." Looking at his outfit in these laissez-faire later days of the pandemic, I questioned if that was such a bad thing.
We came to the crux of the matter: "How can I stand here and express confidence in the authors of those policies?" In this crisis of personal faith, he cited Piglet, the honourable member from Winnie the Pooh. "No is a very big word", said the Piglet disciple. "Accordingly, the framers of the motion this evening have placed a very big bar in front of those who would propose it… because if even in some residual area of your subconscious you retain even a grain of confidence in this government, the motion falls! Because No is a very big word! It means nothing! It means zilch!" My eyes followed his pointing finger, mesmerised, and I wondered if he was seeing into, and perhaps manipulating, these residual areas of my subconscious, at which level, far from my conscious thought, I quietly repeat the mantra: in Liz we Truss, in Liz we Truss...
He retains his own grain of confidence by believing today's government are "authentically the most liberal, even libertarian, administration in two generations." Perhaps it would be best not to mention that the new Police, Crime, Sentencing and Courts Act illegalises a protest that is too noisy. So much for liberty. The argument may not be making much sense, but reader, I cannot help you. "Comrades!", he shouted. The debate closed. The house decided they had no confidence in the government by an overwhelming majority of 222 in favour and 45 against.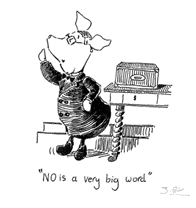 Image credit: Joe Emmens