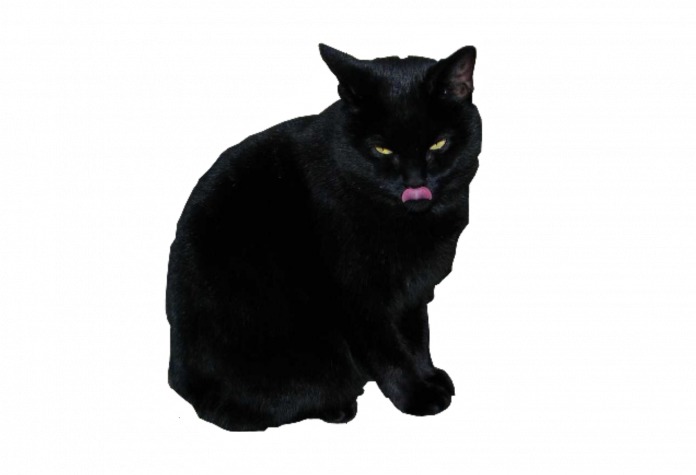 Trinity College is on the look-out for its college cat Artemis, who has reportedly not been seen since the 10th of February.
Members of the college received a concerned email about the pet which said: "the last confirmed sighting of Artemis was last Sunday 10th February and we are now concerned about her whereabouts and her safety.
"Should she be comfortable with you somewhere, that is fine but let us know. Or you may have seen Artemis in or around College in the last few days, if that is the case then again, please do let me know."
The email however reminds students not to get into contact regarding a black cat on Staverton Road, supposed to be Humphrey, a different cat whose owners live nearby.
Trinity was later sent a follow-up email, which warned that "we are getting increasingly concerned as to the whereabouts of Artemis, as she has not been down to the Academic Office for food for the last few days. If you have seen her around College, and that she is safe and well please do let us know."
Cherwell has contacted Trinity's Undergraduate and Tutorial Administrator, Isabel Lough, for comment. Trinity College has been known for its close relation- ships with its college ani- mals, including Dido, a King Charles Spaniel once owned by the college's President to whom Classics lecturer Profes- sor John Davie dedicated a Latin verse upon her death in 2017. The verse, which stands on a plaque in the college, reads: "Be happy among the shades, good Dido, for to us you were a precious little dog".
Artemis has become a regular feature of Trinity College's social media presence, and one Trip Advisor review of the Oxford University Walking Tour touted her as the tour's highlight, saying: "we felt privileged and delighted to be befriended by Artemis".
A fresher at Trinity College told Cherwell: "I used to nod to Artemis occasionally on the way to hall and she'd nod back.
"We're all worried about where Artemis has got to, she hasn't been seen on college grounds for about a week.
"Her absence at Trinity has left this place worse off and we all hope that she'll return soon."
If you have seen a black cat resembling the one pictured here, please contact Isabel Lough at [email protected] ox.ac.uk, or call Trinity's office at 01865 279912.
---
For Cherwell, maintaining editorial independence is vital. We are run entirely by and for students. To ensure independence, we receive no funding from the University and are reliant on obtaining other income, such as advertisements. Due to the current global situation, such sources are being limited significantly and we anticipate a tough time ahead – for us and fellow student journalists across the country.
So, if you can, please consider donating. We really appreciate any support you're able to provide; it'll all go towards helping with our running costs. Even if you can't support us monetarily, please consider sharing articles with friends, families, colleagues - it all helps!
Thank you!