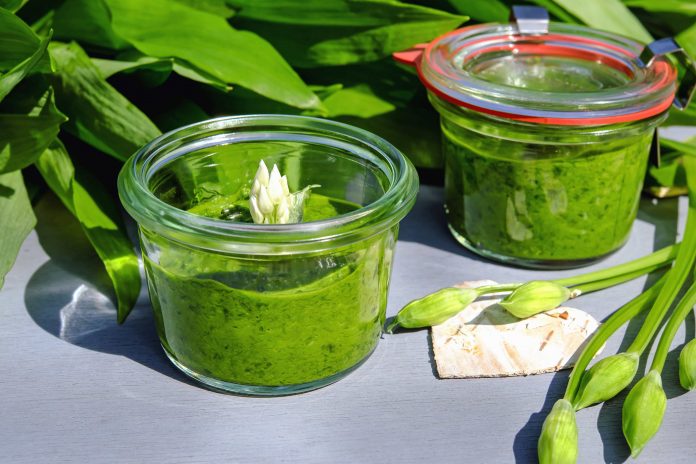 I've never really understood cooking – I firmly established myself as a sponge-baker aged 11, bookmarked a veggie chilli recipe, and called it a day. Compared to the delights of leftover cake-mix or an inhalation of icing sugar, real, proper cooking seemed oniony, long-winded, and a bit unglamorous; I was happy to fill myself up with something carby and let the pudding do the talking. 
When I moved into my second year flat I suddenly had a kitchen without a resident mouse (we named the Wadham one Alan), a variety of food shops along Cowley Road, and flatmates who taught me about the wonders of gochujang (and more importantly, how to move on from my weird obsession with plain pasta and soy sauce!) I started cooking more – and enjoying it. When virhilary hit and I realised I was going to be at home for the foreseeable future, I decided to try to keep it up. I was having too much fun discovering new things with exciting, fairy princess-esque names (trofie? burrata? aquafaba?). I couldn't stop. 
I thought that if I wanted to level up from BBC GoodFood aficionado to something a bit more sophisticated, I probably needed to take the plunge into the world of cookbooks. But browsing the Blackwells website, I was a bit overwhelmed by the sheer volume of options – an army of groomed people toting huge fish and massive leeks grinned out at me from the screen, daring me to take on their 'plant-power prescription' or to eat my Christmas tree (yes, a real book…). One volume stood out among all the rest – a simple, small, orange book with a big gold paint-splatter across the front. Nigel Slater's GreenFeast: Autumn, Winter seemed much more welcoming. It had the look of a period-drama journal, and my sentimental little heart was captured (and it was on sale, which honestly cinched it for me. Why are cookbooks so expensive? A conversation for another day). 
Slater writes about food with captivating, Tennessee-Williams-style solemnity and pathos. Reading GreenFeast feels like reading confessional poetry, or having a warm bath. Slater meditates on the faintly felt slide into wintry eating in his introduction: "the change starts late on a summer's evening when you first notice the soft, familiar scent of distant woodsmoke in the sudden chill of the evening air". We know exactly what he means, and he suggests food is the cosseting antidote to the unsettlement of a changing season. We are instructed to "mash beans into buttery clouds'' and "bring dishes of sweet potato to melting tenderness in spiced cream". 
There is a marked physicality to all of this, but one very different from that of other food writers – we can't imagine Nigella's exciting and sensuous recommendation to "cut crosses in figs […] so that they open like bird-throated flowers", or Meera Sodha's quip that folding spinach into a pan is like "pushing a duvet into a magical handbag," surfacing in GreenFeast. There is a quieter sense in Slater's writing that he is describing things faithfully and gratefully, experimenting and unsure, but enjoying the tactile experience of cooking and eating. I think I relate to this somewhat basic response to food more than to anything more ornamented. It feels calm and encouragingly intuitive. I've particularly enjoyed Slater's respect for the meditative qualities of chopping (tofu is great for this – mind-numbing) and for the rituals of the kitchen. He never suggests that his dishes should be dinner-party centrepieces, or ostentatious shows of time management, ingredient-sourcing or dexterity. Every single dish seems well-suited to the sofa. Which, in lockdown, is apt. 
The sense of achievement I've felt making these recipes massively outweighs my actual creations – mostly ten-seconds-in-a-blender things – but I feel great about them. Any guilt or qualification surrounding food disappears for me when I make something which I'm proud of and which I'm proud to eat. A word to the wise is that almost everything has an entire pot of double cream in it, and there's a recipe for fried cake. So, to any fellow non-cookers, tentative-cookers, or soy sauce pasta eaters – properly cooking could be a great, caring thing to do for yourself. And I would recommend letting Slater's dulcet tones guide you through. 
Image credit: PIXNIO
---
For Cherwell, maintaining editorial independence is vital. We are run entirely by and for students. To ensure independence, we receive no funding from the University and are reliant on obtaining other income, such as advertisements. Due to the current global situation, such sources are being limited significantly and we anticipate a tough time ahead – for us and fellow student journalists across the country.
So, if you can, please consider donating. We really appreciate any support you're able to provide; it'll all go towards helping with our running costs. Even if you can't support us monetarily, please consider sharing articles with friends, families, colleagues - it all helps!
Thank you!