The University of Oxford has released its annual admissions report, collating data from 2016 to 2020, with the proportion of state school students reaching a record high of 68.6% at the University. In her foreword to the report, Vice-Chancellor Louise Richardson highlights that the data suggests that the student body is becoming more diverse, with the proportion of BME students increasing by 7.78% in the last five years, and the number of students from the most deprived areas increasing by 7.7%.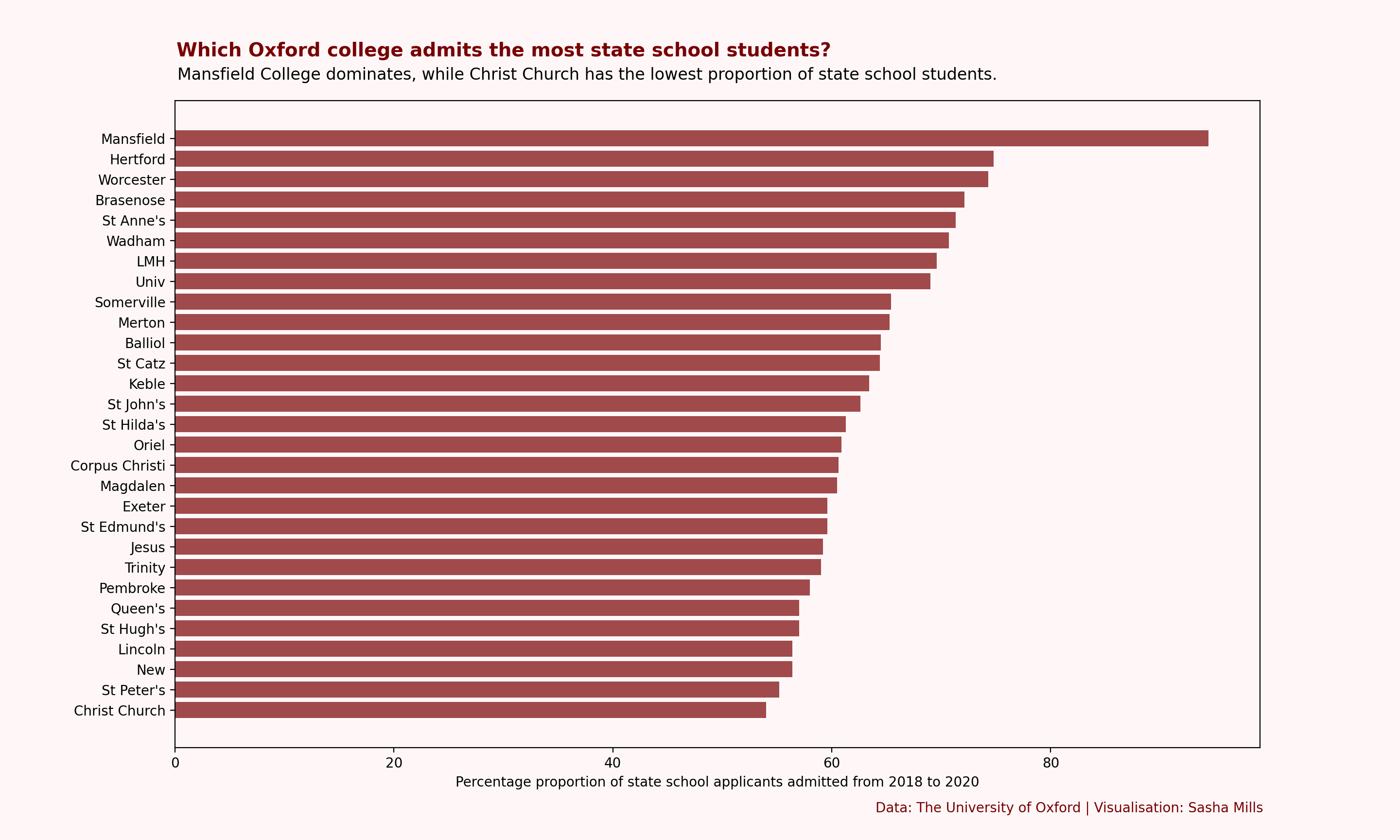 The data broadly suggests an increase in the number of state school students being admitted to the University, with an increase from 58.0% to 68.6% in the proportion of state school students admitted between 2016 and 2020. These figures vary across college and course, with colleges such as Christ Church admitting only 54% state school students between 2018 and 2020, and other colleges such as New College and Lincoln College having similarly low state school representation. Approximately 93% of the UK population is state school educated.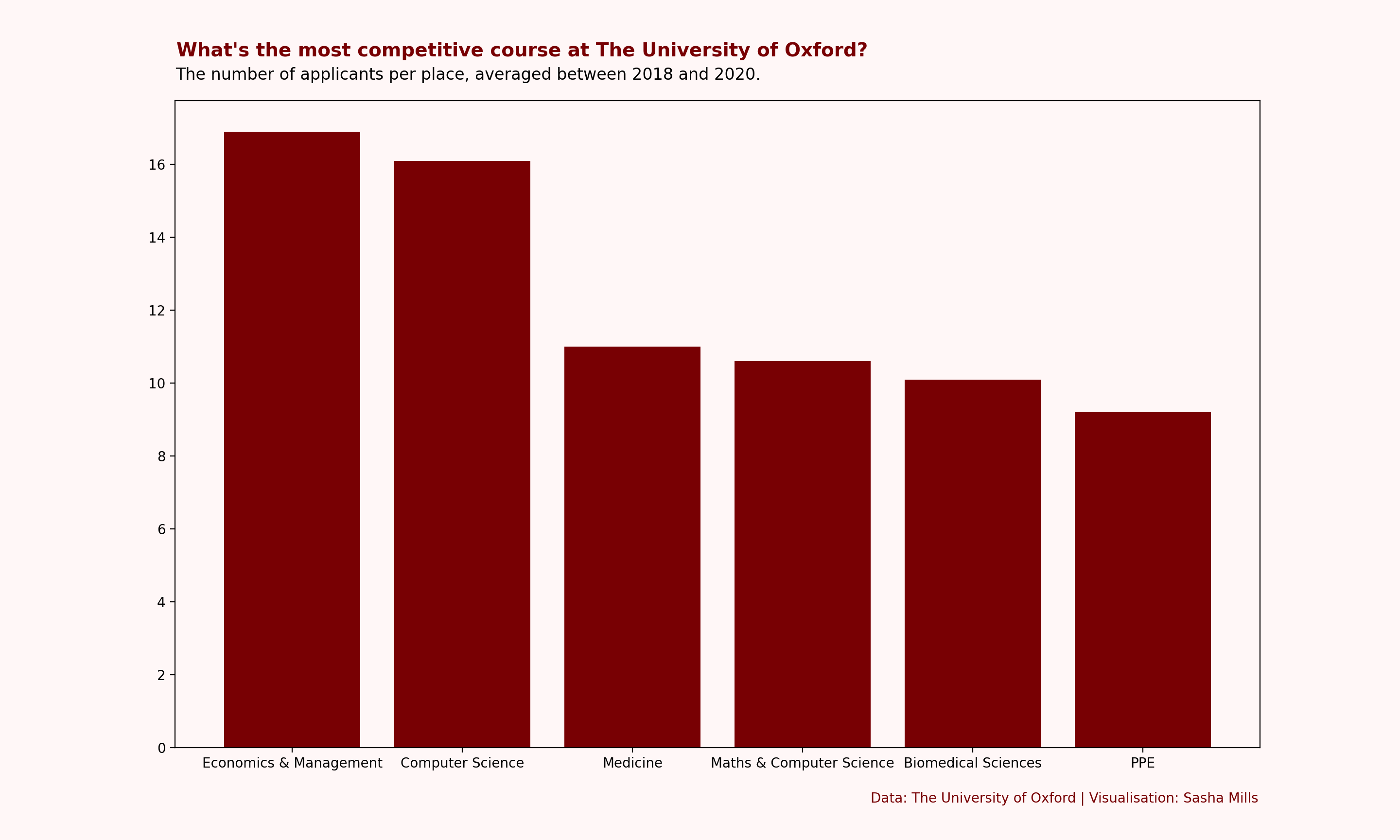 Figures also vary across subjects. Classics is the only subject which has admitted more private school students than state school students from 2018 to 2020, with only 35.6% of students admitted coming from state schools, and Mathematics has admitted the most state school students, with 78.4% of the course made up of those from state school backgrounds.
The report also offers figures for BME representation on courses and colleges across the University, with a breakdown into different ethnic groups including UK students with Black African or Caribbean heritage, Asian students, and mixed heritage students. Representation across all groups included in this section of the report has increased between 2018 to 2020, although the proportion of BME students at the University remains lower than the national average of 26.9%.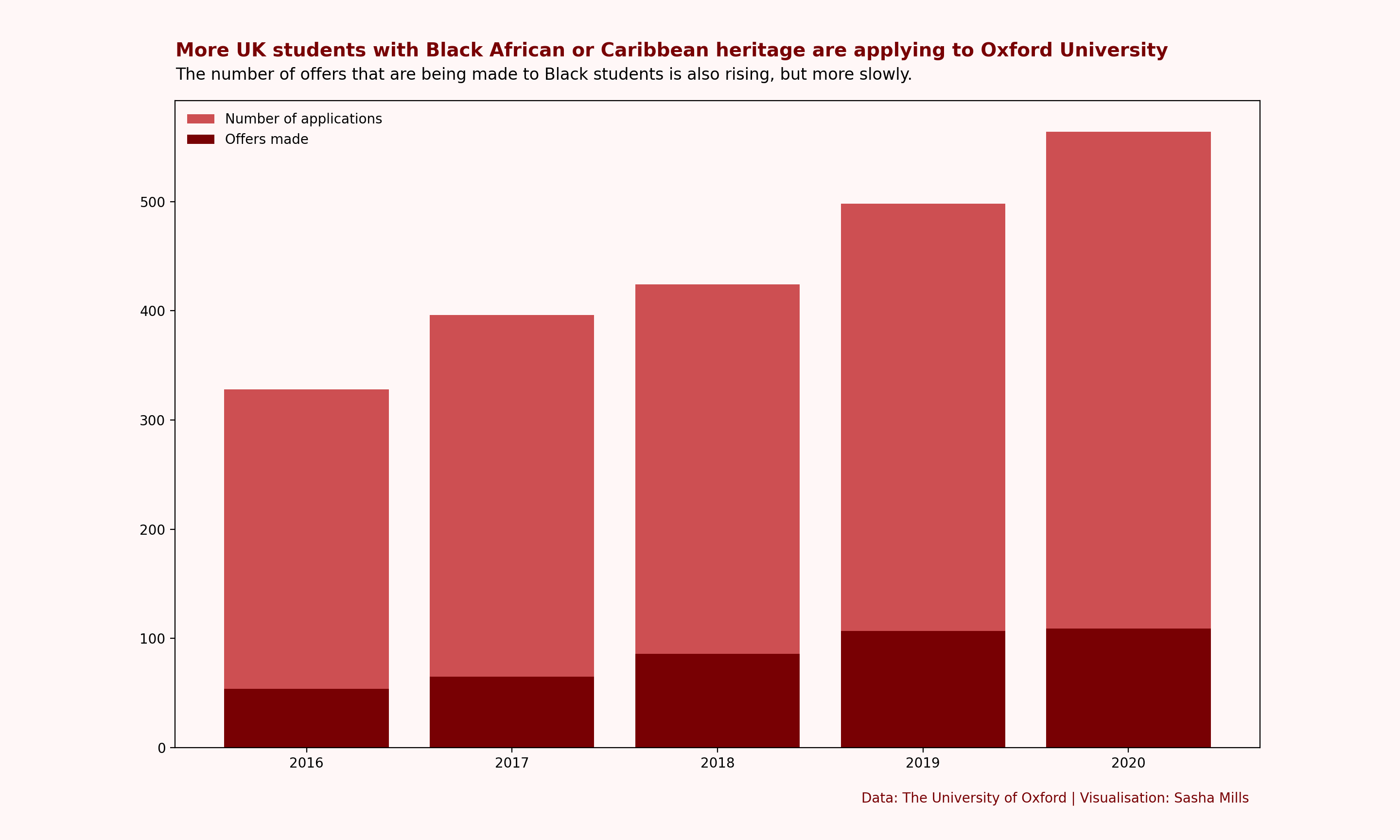 Professor Louise Richardson, Vice Chancellor at the University of Oxford, said: "While the pandemic has, in many ways, changed the way we operate, it has not weakened our commitment to diversifying the make-up of our student body. The progress evidenced in this, our fourth annual Admissions Report, is a testament to the dedication of our Admissions Teams, the support of school teachers and, of course, the many talents of able and ambitious young people."
"Notwithstanding all the adjustments and adaptations required by the pandemic we remain committed to ensuring that every talented, academically driven pupil in the country, wherever they come from, sees Oxford as a place for them."
Dr Samina Khan, Director of Undergraduate Admissions and Outreach at Oxford University, said: "The pandemic will continue to hit the least advantaged students for a while, hence we remain resolute in stamping out inequality in access to Oxford. Working together with schools across the country, we are increasing our focus on reaching regional 'cold-spots' where the most talented young people are still under-represented at Oxford – driving down the risk that we are missing out on some of the UK's brightest students."
Image Credit: Jill Cushen
---
For Cherwell, maintaining editorial independence is vital. We are run entirely by and for students. To ensure independence, we receive no funding from the University and are reliant on obtaining other income, such as advertisements. Due to the current global situation, such sources are being limited significantly and we anticipate a tough time ahead – for us and fellow student journalists across the country.
So, if you can, please consider donating. We really appreciate any support you're able to provide; it'll all go towards helping with our running costs. Even if you can't support us monetarily, please consider sharing articles with friends, families, colleagues - it all helps!
Thank you!