Russia's Ambassador to the UK will take part in a Q&A hosted by the Oxford Russian Club on Thursday 11th May. The invitation has been criticised for its potential to be used by Russian propagandists who want to claim Russia still has legitimacy in western circles.
As a representative of the Russian government, Andrey Kelin has denied reports that Russian forces committed atrocities in Ukraine. He called the Bucha massacre, where hundreds of people were found dead, as "fake" and "staged by Ukrainian special forces". Evidence of war crimes including torture, executions, and attacks on civilians and their homes have been under investigation since Russian soldiers withdrew from the city in March 2022. The Oxford University Ukrainian Society added to Cherwell that "as some of the Ukrainian scholars in Oxford witnessed this tragedy, the presence of Mr Kelin in the city wedges a knife in an open wound."
In an interview with Al Jazeera, he also denied that Russia bombed a theatre in Mariupol which civilians were using as a shelter while the city was under siege. An investigation by the Associated Press indicated that the strike killed 600 people, including children. Amnesty International decried the attack as a "clear war crime".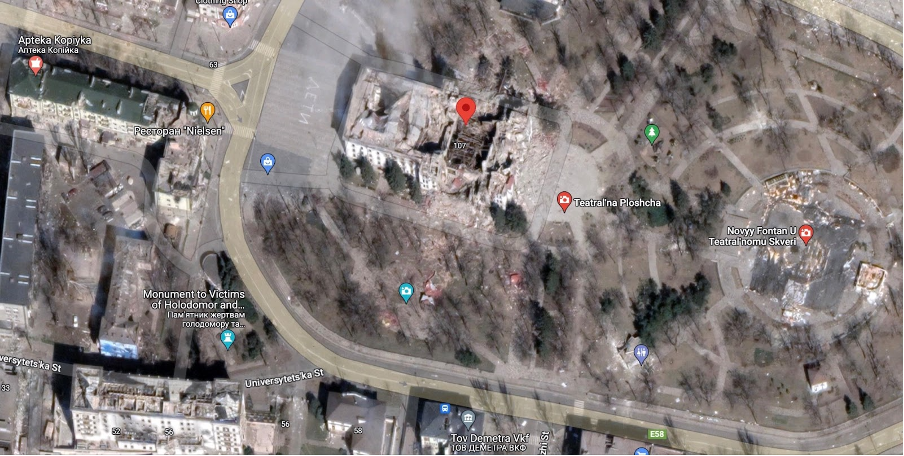 Dr Jade McGlynn, a research fellow at the Department of War Studies at King's College London, suggested that the Russian Club's invitation could be weaponised in propaganda. She told Cherwell that people wouldn't understand that the invitation came from a student society rather than Oxford University, and that the University's prestige could be interpreted as an endorsement. "This is going to give further succour to the idea that there are lots of people in Britain who want to hear the Russian view, and that there's still support for Russia among some Britons," she said.
McGlynn also expressed doubts about whether attendees would be able to hold the ambassador accountable. "Everyone can see he's done plenty of interviews. Some really great journalists have struggled to hold him to account," she said. "His job is to represent the Russian government. And his job is therefore, in my view, to justify and convince people that what amounts to a genocidal invasion of a neighbouring peaceful country is in some way acceptable."
The Oxford University Ukrainian Society has contacted the Ukrainian Embassy about Kelin's invitation. 
Over 200 Russian diplomats were expelled from embassies in Europe and beyond between February and April 2022. However, the UK did not follow suit. The Shadow Foreign Secretary David Lammy called for Kelin to be expelled after the Bucha massacre, saying "there should be no place for Russia's ambassador to parrot the regime's lies or intelligence agents to continue their hostile activity in the UK".
As of May 7 2023, the war has been going for 438 days. The Oxford Russian Club has previously been criticised for downplaying the invasion, declining to comment or take an official position in the wake of the invasion. The club has a doctrine of 'political non-alignment', and says its aims are to promote Russian culture and language in the University.
All attendees will have to present ID to gain entry to the venue, which will only be disclosed to registered guests in an email, "for security reasons".
The Oxford University Ukrainian Society told Cherwell: "As far as we know, Oxford Russian Club is not affiliated with the University of Oxford. However, […] we hope that the university will cut short any contractual, commercial or non-commercial relationship with this organisation.
"Mr Kelin represents a country headed by a war criminal, who is wanted by the International Criminal Court. HE Kelin is already banned from Parliament's estate in Westminster. Hosting events of this kind might affect the reputation of the Oxford city community that welcomed hundreds of Ukrainians displaced as a result of the unlawful Russian invasion of Ukraine since the Kremlin propaganda might use it as a publicity stunt to show that Russian diplomats with dubitable agenda are warmly welcomed by the world's leading institutions."
The Oxford Russian Club has been approached for comment, and this article will be updated to reflect any comments Cherwell receives.