Didn't we all have that one frustratingly intense and slightly homoerotic friendship in secondary school?
Such is the plight of Cowboys and Lesbians' lovestruck protagonists. Nina (Julia Pilkington) and Noa (Georgia Vyvyan) are a deeply familiar duo: they discuss one-sided sexual fantasies about their male teachers and lament the canteen's shortage of southern fried chicken. They are also in denial, disguising their affection for each other with a favourite line of kids who don't want to renounce heterosexuality quite yet: "well, everyone is a little bit queer".
As far as portraying British secondary school goes, Billie Esplen strikes the mark perfectly, and this relatability is one of the play's major strengths. Its other strength lies in its subplot.
This subplot is the product of Nina and Noa's collective imagination, a sort of fanfic – a parody of rom-com, set in the wild West – which is played out by the same actors. In so weaving these two strands, Cowboys and Lesbians overtly explores the relationship between our most intimate selves and the popular narratives of romance against which we gauge them.
A play of extremes in a sense, the 'Cowboys' narrative moves between romance tropes melodramatically while the 'Lesbians' mostly sit around and discuss their own lack of action (sexual and otherwise). The constant between the two was the comedy, which was astutely written by Esplen and excellently delivered.
Despite being a two-woman play, Pilkington and Vyvyan jump between characters with great skill, from the delicate bumbling of two teenagers afraid to confess their love for one another, to the aggrandised meet-cute of a cowboy and his Southern belle. Pilkington was on par with Heath Ledger in Brokeback Mountain in her performance of misunderstood masculinity, and Vyvyan had clearly developed a mastery of the smoulder after a month at the Fringe.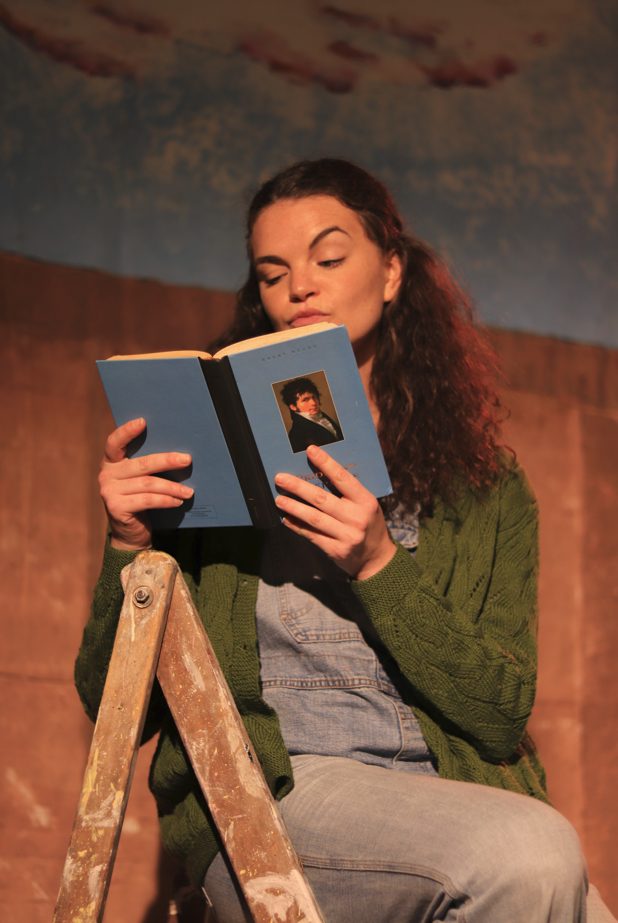 Immensely funny, masterfully constructed, and, uncannily familiar – this is a play which knows how to touch its audience.
Cowboys and Lesbians is Billie Esplen's latest play, and has been produced by Eleanor Birdsall-Smith. Both are alumni of St. Anne's College (English, 2016) and currently work in film and television. During their time at Oxford, Birdsall-Smith wrote for Cherwell and The Isis, and Esplen for The Isis.
The play ran at Edinburgh Festival Fringe at the Pleasance Dome, the playtext is currently available to purchase.