Angels in America: Milennium Approaches is a big show. Indeed, a play with a three-hour runtime and a Pulitzer Prize can really be nothing but. Rising to this Herculean task, Happier Year Productions' version at the Oxford Playhouse conveyed all the magnitude of Tony Kusher's "gay fantasia" with room to spare.
The cast of Angels, spearheaded by Daniel McNamee as Prior, a gay man living with and dying from AIDS, was superb in all aspects. Kushner's 1991 play places two couples at its centre: Prior and Louis, a gay couple falling apart as Prior's health enters a steep deterioration; and Harper and Joe, a straight Mormon couple whose marriage is a scant façade for an addict wife and repressed husband.
For all its greatness, the way in which Angels is written can allow its cast to fall into archetypal role-playing at times. This is a pitfall which applies especially to the characters of Prior, a foppish WASP, and Roy, a dirty yet powerful lawyer. Nonetheless, McNamee's portrayal of a man in physical and mental collapse – cracking open as it were – never felt overdone, perfectly treading Kushner's line of theatrical illusion and never spilling into histrionics. Immanuel Smith's Roy Cohn was an impressive character study, Roy being a character with which Kushner writes real-life into the play. Special mention must be given to Smith's Brooklyn accent, which rivalled that of any native New Yorker.
Similar credit must be given to Grace Gordon as Harper, her Valium-induced delirium never failing to strike a nerve and arousing violent laughter where it mattered most. Aravind Ravi's performance as Joe was impressive also: his portrayal of a sort of everyman, alienated from the values of Christianity and Reaganism he once held dearest, was sympathetic to even the most radical of us in the audience.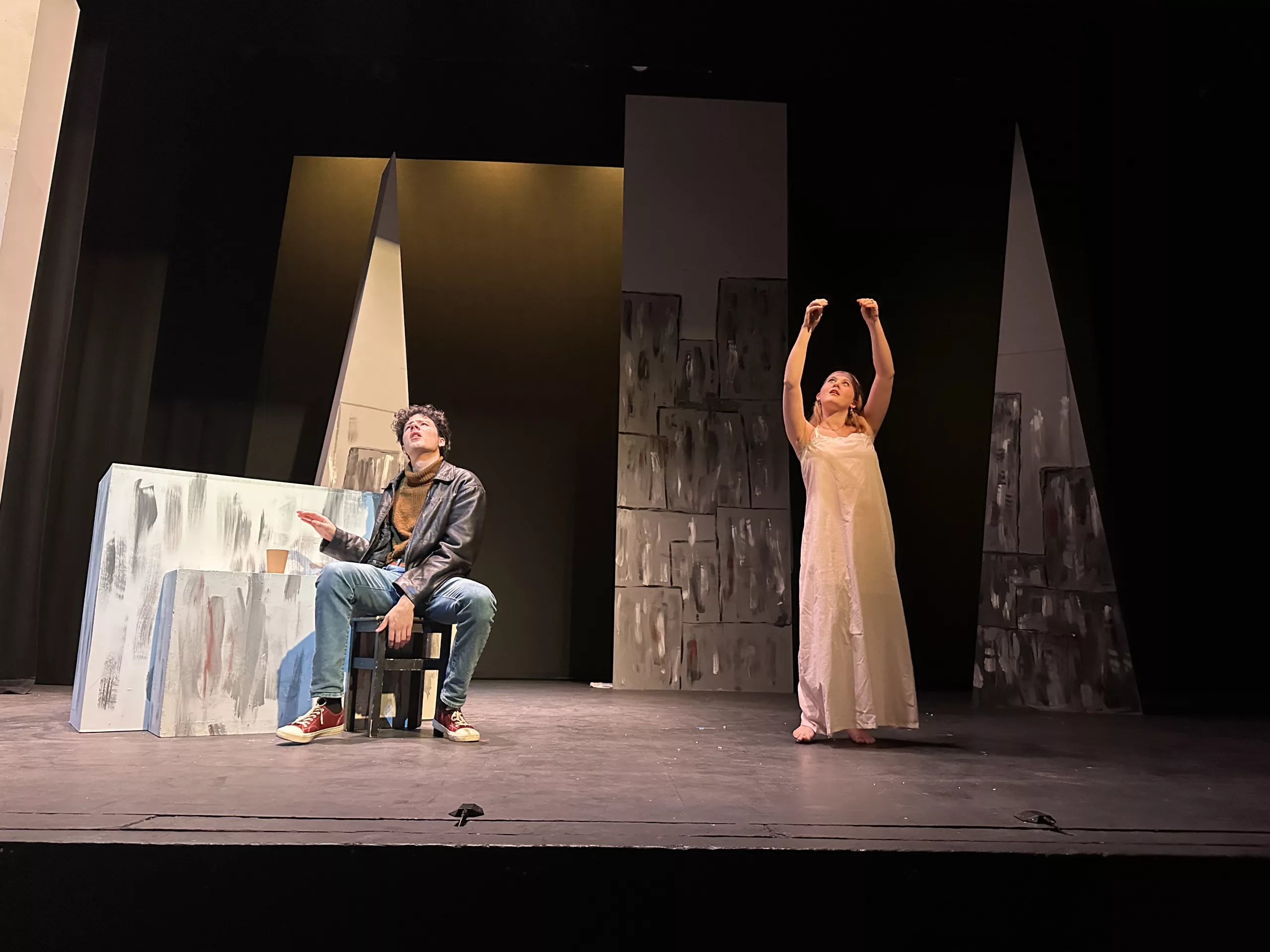 As the play hurtled towards doomsday, each scene morphing into the next with no pronounced set changes (aside from an interval), Raynes crafted profoundly moving images. A highlight being the climactic end to the second act (before the interval) where we see the stage occupied by both couples in a cacophony of rage and sorrow. This scene was well choreographed, allowing each performer to weave a confusion of narratives and identities, and was complemented by excellent lighting design (Lucas Ipkendanz).
Raynes' direction also did a good job of preserving the moments of sheer abjection in Angels. Each of these moments induce a discomforting voyeurism that makes us writhe in the play's collapsing of social order: a cruising scene in a park (familiar to only the most adventurous of us), the vivid spectacles of Prior's AIDS-related symptoms, the awkward layering of male desire and sheer greed which marks our final impression of Ray Cohn.
The relevance of Angels – a clear point of interest for Raynes, as revealed in an interview for Cherwell – was never unconvincing. From the delivery of the opening speech, a sort of proem to the "National Themes" the play speaks for, by Rabbi Chemelwitz (Maya Robinson), to the hilarious yet hauntingly accurate argument between Louis (Will Shackleton) and Belize (Essence Lotus) on race, antisemitism, and politically-correct drag queens.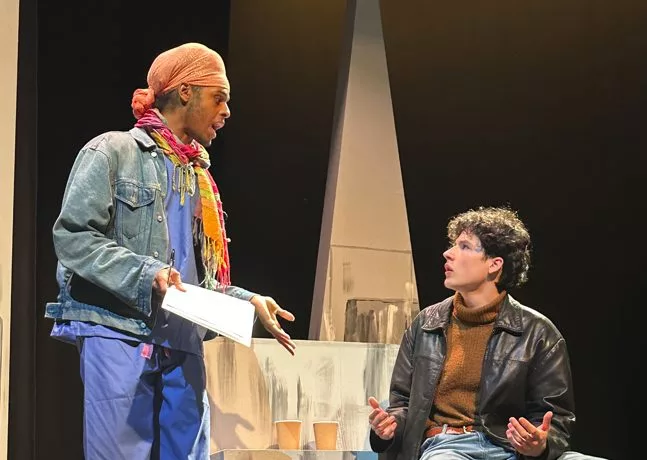 The play boasted original sound design, by Madeleine Lay, which was effective in the most dramatic moments if a little too loud in others. The projected angels' voices were demonic (reminiscent of those terrifying Biblically-accurate angels) and conveyed a sense of doom which felt out of place in the earlier act, but nonetheless effectively precipitated the ending.
Angels in America, Millennium Approaches impressed, awed, and shocked. An ambitious testament to epic theatre which was well handled, it must not be missed. I patiently hope for Perestroika.
Angels in America, Millennium Approaches will continue its run at the Oxford Playhouse until the 4th November, at 8pm on Friday 3rd and 2.30pm & 7.30pm on Saturday 4th. Tickets are available to purchase here.