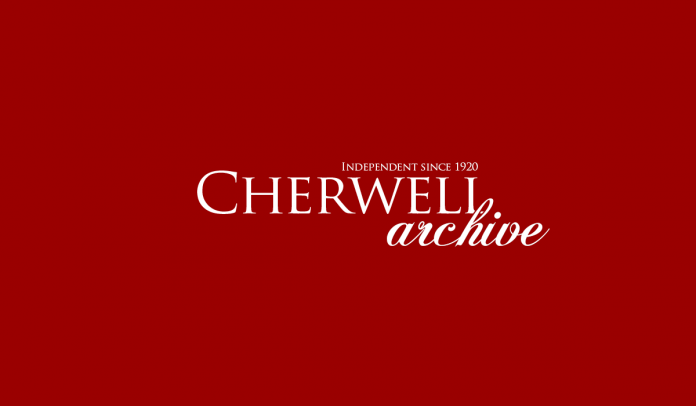 The Divinity Road Area Residents' Association (DRARA) has challenged the university's plans to expand into the £500m Radcliffe Observatory Quarter which is hoped to be a hub of academic activity.
DRARA's objection is based on the claim that many students are not provided with accommodation by their colleges, and so are living in private houses in the East Oxford area. Current planning laws state that unless 3000 students or less are privately housed, the university will not be able to occupy this new annex. This puts pressure on the university to house its students or face limits on expansion in terms of academic facilities.
A spokesperson for the Oxford City Council, Louisa Dean, commented, "The rationale behind Oxford City Council's planning policy is to seek to reduce the pressures on the private housing market in Oxford. There is an acute shortage of housing in the city. The more students live in open market rented accommodation, then the smaller the pool of accommodation available for permanent residents, including families."
The Planning Inspector who originally drew up the policy argued it as necessary. Speaking of both Oxford and Oxford Brookes he stated that, "the growth of the two universities places significant pressure on the local housing market", and thus "capping and reducing the number of students in non-provided accommodation is imperative in the context of Oxford."
Official statistics currently put the number of Oxford students living out at around 3000, the acceptable limit. However Sietske Boeles, speaking for DRARA, told Cherwell, "We believe that at least 10,000 university students, and not 6,000 – 3000 from Oxford and 3000 from Oxford Brookes – live in the private sector. These students are occupying precious family housing which contributes to Oxford's serious housing shortage. Since 2005 nearly 1,000 residential properties have been withdrawn from Oxford's residential housing stock to become shared student housing. Many of these properties are in East Oxford and Headington, and this expansion results in an imbalance in our communities, interfering with the quality of life of many permanent residents."
"Residents do not trust the figures that the universities provide and believe that the Council does not have the willpower to challenge them. We request that an independent body from outside Oxford is asked to conduct a thorough audit of student numbers in Oxford, detailing where they live in term time. This body should also propose how these figures should be monitored in the future."
Oxford University spokesperson Pete Wilton explained how these figures have been compiled, "There are a number of different measures which can be used to calculate the number of students living out of college or university accommodation and to avoid confusion we agreed a methodology with the City Council in the last year. Using accommodation data collected from the forty independent halls and colleges that provide the bulk of student accommodation and term-time addresses given by students, we calculated the figure of 2,688 and the City Council agreed with this."
He added, "We would also stress that although we understand many residents do not want students living in residential areas, students have many positive benefits to Oxford's economy, provide justification for facilities that would not otherwise be provided in a city of this size and many students contribute voluntarily to supporting community groups.'
Louisa Dean, of the Oxford City Council, said, "Oxford City Council prepares an Annual Monitoring Report each December, which is a document that monitors the effectiveness of the Council's planning policies. As part of this process, each university is asked to provide an annual update on the number of students living outside of university-provided accommodation. The figures for the monitoring year up to March 2010 were agreed between the Council and the two universities. We are currently in the process of preparing the next Annual Monitoring Report and have written to the universities asking for the figures up to March 2011. Given that DRARA have also raised their concerns directly with the Council, we have asked the universities for their comments on the issues raised by DRARA. We have not yet received the 2011 figures and so cannot comment further at this time."
Direct relations between the students and residents do not appear to be affected by these proceedings. DRARA's Sietske Boeles assured Cherwell that "most East Oxford residents value the benefits the universities bring to Oxford and welcome students in our midst as they add vibrancy to our community."
Connell Stewart, a second year Mansfield Geographer who lives on Divinity Road said he has had "almost no interaction with the neighbours." Katie Dean, also of Mansfield, agreed, "Everything here is very quiet, our neighbours seem to be largely families that keep themselves to themselves … Beyond their popping over when we first arrived and our brief exchange of greetings when we bump into them in the street, there's been very little interaction; certainly no complaints or major difficulties".