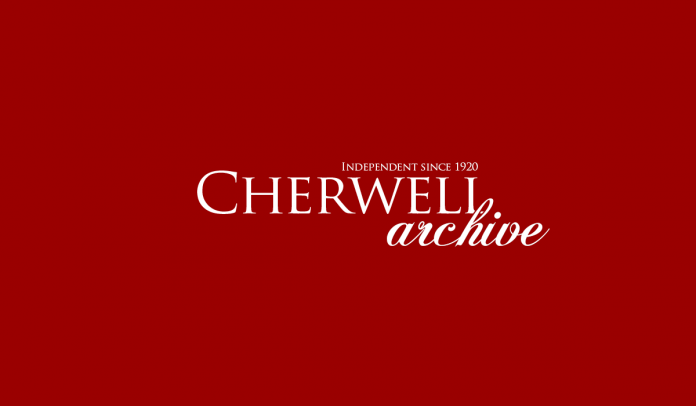 Being informed that a play is 'new writing' is often enough to frighten away the average theatre-goer. Nobody wants to sit through an hour of student drivel performed by a group of amateurish student 'actors' when they could sit through an established masterpiece, performed by a group of equally amateurish student 'actors'. Yet, ­­I was pleasantly surprised by the quality of the four separate previews I was shown, which together make up the OUDS New Writing Festival. Though, of course, I really shouldn't have been, given that the entries were judged by Meera Syal, no less. As OUDS secretary Mary Flannigan states, the entries display 'the up and coming talent of Oxford. It's all very exciting, and is a fantastic opportunity for participants and audience alike.' Considering also that all the directors are freshers, some of whom have never directed before, it all promises to be something quite different and rather refreshing, especially given the naturally cliquey nature of student drama.
The four plays I previewed will no doubt all do well, with one or two possessing aspects of brilliance. Robert Williams' Antarctica was first, and was exactly what one might expect of a piece of new writing to be performed at the Burton Taylor: claustrophobic, uncomfortable and rather bizarre. It centred on the lives of a family inhabiting a snowy wasteland, cut off from civilization, and on the palpable effect of a sinister visitor who arrives by zeppelin and proceeds to wreak havoc on the unit. Ellie Geldard was impressive as the mother, and Simon Devenport's performance as the stranger will no doubt flourish further under the controlled direction of Giacomo Sain. Next was Oliver Mitchells' The Tulip Tree, which focused on one weekend of the early life of one Enoch Powell – no 'Rivers of Blood' here, just a rather bookish chap yearning after a young lady, with his attempts to seduce her thwarted by an opinionated mother, a second thoroughly unpleasant suitor and an ill advised penchant for Herodotus. New director Charlotte Goodman has done some decent characterization, and Matt Slomka does well to tug at the heartstrings, given that he is playing one of the most despised politicians of the 20th century.The third piece, Schrödinger's Hat, written by Leela Velautham, concerned Paul Dirac's struggle to complete The Principles of Quantum Mechanics. While unpolished, much of the acting was still very good, with Charlotte Huber's bellowing Maria standing out. If director Tom Elliott can extract a similar energy from the rest of the cast, this witty tale will likely prove to be very entertaining indeed. The final play was Kelvin Fawdrey's Rubber Dinghy, which I intend to see. The writing was impressive, certainly, but most striking was the directorial prowess exhibited by Ben Cohen. The male cast members, Alex Bowsher and Edwin Price, first performed an entirely improvised scene, which was both convincing and entertaining, evincing a real dedication to characterization from both cast and crew. The scene they then performed was black comedy of a very high calibre, featuring a full size dinghy and some beautiful singing by mermaid Eleanor Budge enriching an already exciting performance.
The New Writing Festival is an Oxford staple, but by its very nature promises something different every year. Student theatre can be hit and miss and student written theatre is even more risky, so take advantage of the fact that OUDS (and indeed, Meera Syal) have done all the hard work for you, and enjoy. Whether you see all, some, or one of the plays, don't miss out on the chance to enjoy decent acting and promising new talent.