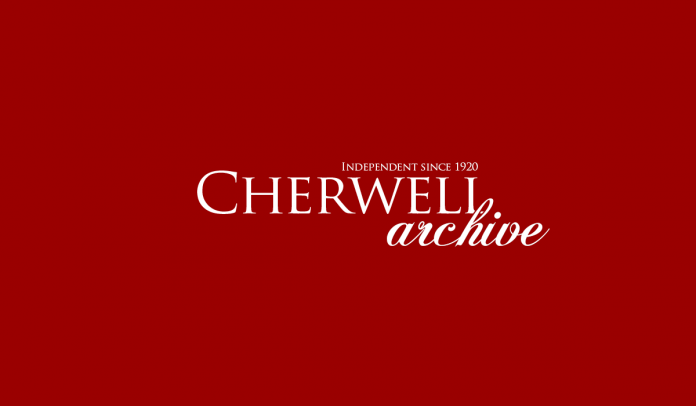 A SOLO search for A Series of Unfortunate Events produces articles with names like 'What, Then, Does Beatrice Mean?: Hermaphroditic Gender, Predatory Sexuality, and Promiscuous Allusion in Daniel Handler/Lemony Snicket's A Series of Unfortunate Events'. Snicket's beloved Beatrice is mentioned by name almost solely in the books' one-line dedications; this gives some idea of the amount of critical attention directed at the series.
These children's books, and their author, do to some degree provoke the kind of earnest analysis which some science students roll their eyes at. The first sentence of The Bad Beginning tries to deter the reader – 'If you are interested in stories with happy endings, you would be better off reading some other book' – and so sets the tone for thirteen instalments of constant (and to some readers, annoying) self-referential and exaggeratedly reluctant narration. Along the way, the questions of three orphaned children chasing the secret organisation VFD are perpetually thwarted, and their ideas of truth and morality undermined. These are children's books which allude to Dante, Shakespeare and The Cabinet of Doctor Caligari. It is all very meta.
So what? Daniel Handler makes it clear that smug postmodern box-ticking means very little in terms of good writing, and makes a point of saying that the qualities I list above 'can be found in our most ancient examples of literature – they are quite literally the oldest tricks in the book'. Postmodernism is 'quite the wrong word' for what he does.
He bristles less at the accusation of having a 'materialistic imagination', which is how I tried to express his inclination towards catalogues of objects – in some Unfortunate Events novels these lists take up three pages at a time. The series ends on an island on which detritus from the previous books has washed up, and one of the Baudelaires' long-running quests is to find and ensure the safety of a mysterious sugar bowl (the significance of which is never explained). Handler's latest book Why We Broke Up is structured around a series of meaningful items in a shoe box which show the trajectory of the relationship between Min Green and Ed Slaterton. 'I like a story, and every object has one, often invisible to most of us. That's intriguing to me. In the case of the Baudelaires, they become interested in what happened before they were born, only to learn that they can never really learn such things. In the case of Min Green, she's constructing a narrative herself, made from objects she collected while the story was going on. I suppose I like the unknowable-ness of things.'
On the surface, pedantic lists and slippery definitions don't seem to have much to do with children's literature, but Handler insists he 'doesn't write for specific audiences, really', and, given his books' popularity, something in his formula must appeal to children and adults alike. Possibly it indulges a universal urge, particularly pronounced in children, to collect, hoard and examine.
That said, Handler's tendency to collect bits of other texts seems destined to escape most of his young audience's notice; for example, The End's island society is gradually revealed to be a Robinson Crusoe, Moby Dick, Genesis 1-3 mash-up. Handler reflects, 'I like conversation, and to me a book is always in conversation with others'. His 'Why We Broke Up' project is testament to that; visitors to the website are encouraged to record their own short break-up story, which range from quite moving explorations of loss to 'her hair smelled'. Occasionally Handler will offer some words of consolation in response, like 'I had to look up the term 'pillock', and learned it comes from the Scandinavian, meaning "penis." I offer this because it may be of interest.'
Some conversation is less appealing to Handler, such as that involved in the creative nightmare of working on a film. After writing two screenplays (Rick and Kill the Poor) and working on the film adaption of A Series of Unfortunate Events he remarks 'the writing itself is easier, but then there are all these other people with whom one must argue.' Developing Lemony Snicket's A Series of Unfortunate Events was particularly difficult. 'The work on the film was so very long, with so much joy and heartbreak, that I remember only the process and not really the finished result. I'm more interested in what other people think of it, if they do.'
The experience of everyday social trials is nonetheless a source of great humour to Handler, and it is the moments of mundanity and tiny detail in his work which work to create the comic scenes, particularly when set against the mock-gothic characterisations and escapades of Unfortunate Events.
Handler is stubbornly humdrum when asked what his working process is like: 'It's like a man at a desk frowning over a legal pad, with a glass of water next to him, tapping unsharpened pencils in time to the music playing.' Asked about the writer's notepad he carries at all times, he comments only 'not in the bath'. And when pressed over what's he's most excited about in terms of his various projects, past, present and future, he is resolutely concentrated on the present. 'Whatever I'm working on at any given moment. After I write this sentence I will be looking at the final cover for the first volume in the new series, so I'm excited about that'.
The new series in question is Lemony Snicket's four-part prequel to A Series of Unfortunate Events, named All The Wrong Questions. The first volume, Who Could That Be at This Hour? is set for release on October 23rd, 2012. Described as a series for 'older children', it is sure to exceed that appeal, and SOLO will doubtless see a few more enthusiastic dissections of Snicket's woeful tales.