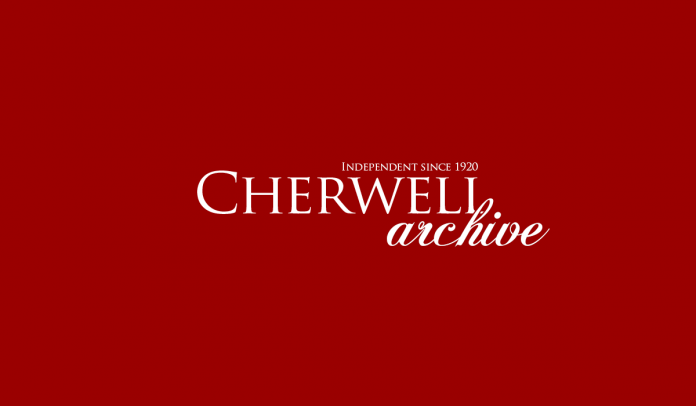 Students at New College expressed their "disbelief" and "anger" after being banned from their JCR during the Easter vacation while the college rented it out for conference use.
College officials changed the door-code to ensure students could not gain access to the room while it was in use by attendees of the conference. Many finalists, who were spending their holiday in college revising, were prevented from using the room, which includes a large number of goods paid for exclusively by the JCR.
The Conference, Events and Tourism Manager at New College, Stephen McGlynn, sent an email to all students before the vacation, stating, "As you may be aware, the JCR and all lecture rooms are used for conferences during the student vacations. Unfortunately, this means that the JCR isn't open for student use outside of term-time."
Ms Caroline Thomas, the Home Bursar, added, "Conferences generate income for the College and this income subsidises your room rents. We would be grateful if you could respect both this longstanding arrangement and the staff who have to clear up the mess left behind by thoughtless users." Students were surprised that this was referenced as a reason for closure. One commented, "Mess has never been a problem before and nothing has happened to trigger a sudden change."
A number of students complained upon realising that they could not gain access to their JCR. One finalist sent an email to JCR President Oscar Lee explaining that she had been reduced to eating lunch in the laundry room because all other spaces, including the JCR, were given over to conference use.
The JCR members' primary objection against the ban was the fact that they had paid for a large number of the facilities in it, including the PS3. India Lenon, a finalist in Classics at New, said, "We strongly feel that the conference delegates are paying for the privilege of using our facilities – not the other way around."
JCR President Oscar Lee told Cherwell that the closure of the JCR remains a source of anger among the members, particularly at a time when students are preparing for finals and have nowhere to socialise. He commented, "I hope the College will now take the opportunity to scrutinise the way in which it treats its finalists and do more to support them at this important time in their degree."
In addition, an administrative error last week once again caused friction between JCR members and college officials. Students were informed on Wednesday 18th April that the JCR would be out of bounds until 5pm on Thursday, despite having been told before the vacation that the JCR would reopen in 0th week.
Patrick Edmond, a 2nd year student, told Cherwell, "During the Champions League semi-final, an essential piece of communal viewing, porters arrived with express orders to cast the rapt crowd into the rain. Forbidden from watching the full post-match analysis or even flicking over to Dave, complaints were rapidly filed, and Oscar Lee made a stellar case to the college."
Curtis Price, the New College Warden, subsequently sent a formal apology to the JCR stating, "Caroline Thomas and I sincerely apologise for the closure of the JCR and fully understand why the students were angry. The closure to JCR members was entirely unacceptable, being most unfortunate at a time when everyone is under pressure of exams. It was the result of a misunderstanding and lack of clear communication between the lodge porters, the Bursary and the conference office."
Students expressed relief that the matter has now been resolved. Lenon commented, "It was a shame that this situation arose at all, as there isn't often friction between college authorities and students at New. I'm glad it has been resolved, since the ban caused a lot of anger and frustration amongst already tetchy finalists."