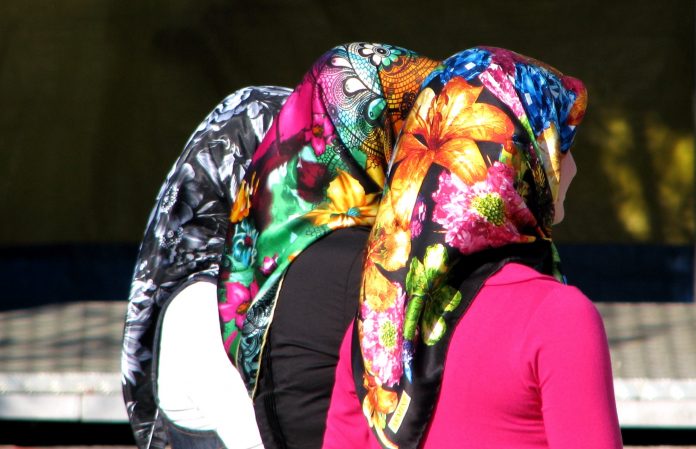 Models wearing hijabs is a topic that has recently been subject to a lot of media attention, especially after rapper and designer, Kanye West, cast hijab-wearing fashion model Halima Aden to walk the runway for his Yeezy Season Five show. While New York Fashion Week is known for continually breaking the boundaries of the fashion world, it is particularly important that we take this instance as an opportunity to explore the rigid constructs of this fabulous yet fierce industry.
But what is meant by the term in its sartorial use? The word 'model' in its simplest form can be defined as an accurate representation of a person or thing. A 'model' of a house shows us what the final building would look like, and a 'model' of a car at a dealership shows us the features of the car. Then is a 'model' at a fashion show not supposed to be a representation of the designer's vision of, if not the exact the customer, but how a garment will look on one? Some may argue that these are two different definitions of the word 'model'. But, even if we just take 'models' to be people employed to display clothes, I would still argue that  models on the runway should not be used to collectively represent one ideal.
We should instead celebrate the individual as opposed to a type. In today's world, where the demographic of high-end fashion retailers is as diverse as the society we live in, we should question why their marketing hasn't kept up. Some argue that the stern, bold, and emotionless face that is painted upon each model from runway to runway is an attempt to let the clothes talk for themselves. However, I would argue that designers like Kanye are bringing their clothes to life by showcasing and exhibiting the individual character of the models, rather than allowing their personalities to fade away behind the clothes. By casting models from diverse ethnic and racial backgrounds, we begin to see an accurate depiction of the society we live in, and therefore arguably a more realistic representation of the simple definition of 'a model'. This message is especially important today in the light of Trump's America and post-Brexit Britain—paying homage to the diversity of the world can be seen as an act of rebellion against the troubling cultural shift towards exclusion and denial of immigrant and minority rights.
It is true that allowing the presence of religious symbols, be they hijabs, turbans, or crosses, is only a small step towards shattering the rigid image of fashion and breaking down stereotypes. However, we need to ardently support these moments of progress in order to normalise representations of faith and diversity within the industry as a whole. As someone who wears a turban almost every day, religion and faith obviously play a large role in my life. However I would say this goes hand in hand with my interests in fashion, because my turban is clearly visible and very important to me. While the presence of turbans at male fashion shows, or lack thereof, doesn't put me off the fashion scene, it does create a thin, but unnecessary barrier between our two worlds.
Fashion has an often unseen (or more accurately unobserved), but incredibly potent power to influence. As a result the rise in culturally diverse models, be they representing different races, cultures, or faiths, is an easily underappreciated, but extremely important and positive step forwards. It not only allows people like Halima Aden, to pursue a career of their choice, while simultaneously remaining comfortable and true to their culture, but it also spreads messages of equality and acceptance from different but equally important angles, across a world that needs these messages of tolerance and inclusion more than ever.
---
For Cherwell, maintaining editorial independence is vital. We are run entirely by and for students. To ensure independence, we receive no funding from the University and are reliant on obtaining other income, such as advertisements. Due to the current global situation, such sources are being limited significantly and we anticipate a tough time ahead – for us and fellow student journalists across the country.
So, if you can, please consider donating. We really appreciate any support you're able to provide; it'll all go towards helping with our running costs. Even if you can't support us monetarily, please consider sharing articles with friends, families, colleagues - it all helps!
Thank you!