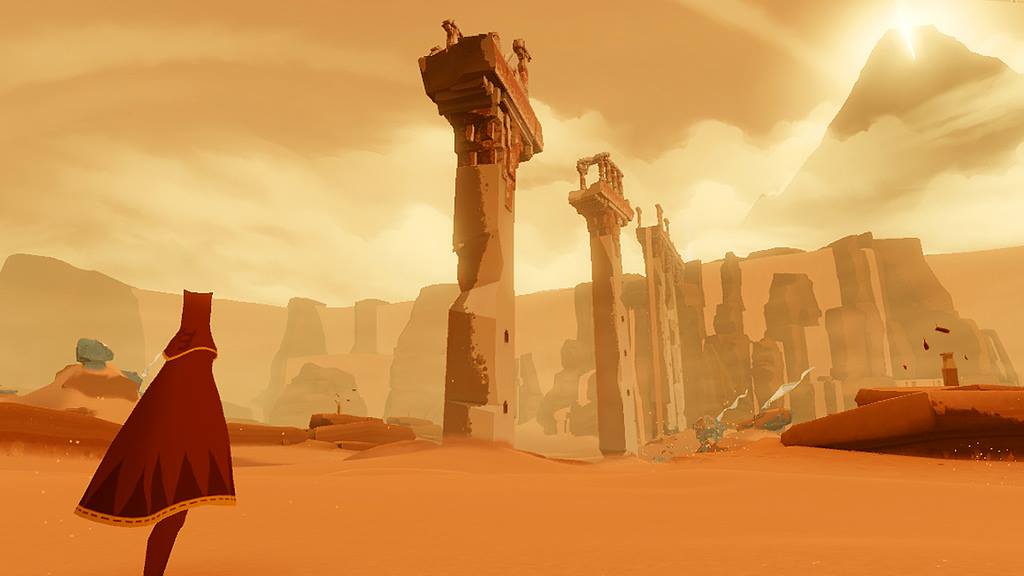 From the mid-2000s to now, video games have slowly revolutionised the ways in which we communicate within society. Our lives are enmeshed by them. These hugely codified systems make it increasingly challenging for us to define digital reality apart from the physical. Looking back over the past 15 years, this exhibition serves to materialises the digital. It is an investigation into the creative processes involved in video games stretching from designer to player.
Walking into the exhibition, you are immediately struck by the expansive Victorian architecture that is a sure contrast to video gaming. The space is divided up by panels of metallic mesh that span from the floor up to the roof. Despite being segmented, the material unusually allows you to both see and hear what is happening throughout the entire space. Flashing screens dominate the building, each radiating an undying heat. In this quantity, it is clear of the privilege that Western society must produce and consume digital media. I can only imagine how different the space must feel when the electricity is turned off at night.
The exhibition structure felt comparable to a gaming convention. It employed displays that looked to be selling the game experience to us, even as visitors. One game that received a lot of interest was Journey, an indie adventure game developed by Thatgamecompany. Footage from the gameplay could be seen on a huge LED panel overhead. The serene desert landscape world that the game is set in is stunning, which deservingly has won multiple BAFTA and VGX awards for its contribution to the platform. Next to this were a series of display cases and small screens showing the workflow in order to achieve the games realistic whimsical effect. The protagonist character who floats and dashes across the desert waterscape is a feat of animation. Taken from real life movements of people walking across a sand dune and repurposed into a game engine, it is exciting to see the full working process. It makes viewers aware of the level of experimentation and labor required to create worlds that are compelling for players to inhabit.
After focusing on how some iconic games were made, the exhibition led into three spaces which explored the social effects of the video gaming industry as a whole. As individual spaces, these rooms contained excellent resources and works tackling current issues, such as underrepresentation in the gaming industry for women and those from BAME backgrounds. By this point however, the exhibition had become quite diluted and completely overwhelming. The amalgamation of game processes, eSports/voyeur culture and industry representation on hundreds of screens created a sensory overload.
Saying this, the exhibition does reflect the experience of digesting information both online and in gaming scenarios. Towards the end of the exhibition, you enter a huge space with a truck sized LED screen floating in the sky. Commanding so much attention, people can be seen forever gawping into its endless abyss. The video shown provided a commentary to the culture that has emerged from Youtube and Twitch, which dominate as video streaming platforms for online gaming. They both serve as spaces to not only watch others play live but provide an extensive and forever growing archive of videos that continue to receive billions of views each day. As these videos are usually viewed at home, to bring them into the gallery really emphasized the online communities that have risen from gaming in the past decade.
As the show opens up a conversation about game design, it is apparent that we must continue to talk/play collaboratively. Online gaming is a huge part of our society now, with the capabilities of being a largely solitary activity to one that is incredibly sociable. There is a wide discrepancy in the ways that this exhibition has explored the industry, which should provide recognition for more museums and galleries to feature this as an artistic medium.
So how does the future look for video games? Built between gaming and social networking, it is predicted that we will see a revival of mobile based role play games like Facebook's Farmville. The sharing of gaming experience is surely also set to rise, as we will not only be playing games but continuously watching others play them too.
---
For Cherwell, maintaining editorial independence is vital. We are run entirely by and for students. To ensure independence, we receive no funding from the University and are reliant on obtaining other income, such as advertisements. Due to the current global situation, such sources are being limited significantly and we anticipate a tough time ahead – for us and fellow student journalists across the country.
So, if you can, please consider donating. We really appreciate any support you're able to provide; it'll all go towards helping with our running costs. Even if you can't support us monetarily, please consider sharing articles with friends, families, colleagues - it all helps!
Thank you!