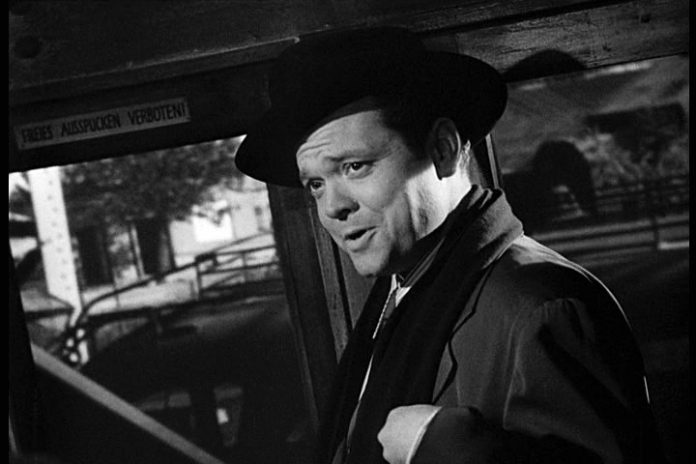 I know it's not cool to like black and white films. OK, so it might be edgy to like Bergman, or better Truffaut, Godard or Fellini, maybe even better still Chaplin or Keaton in a counter-intuitive way. But, generally, black and white movies tend to be scoffed at by far too many.
I can concede some things worthy of criticism. Obviously painted backdrops revealing cramped studio production, for instance. Cut-glass 'this is the BBC' accents, or their equally theatrical American equivalents, too. Maybe most of all, a Hays Code enforced lack of the sex, violence and swearing that characterises the real world, and indeed characterised it then, despite the moralising attempts of distribution legislation.
Yet I love many of these films. Limited technologies and petty content restrictions couldn't stop the flurry of geniuses working in film in this period from exploring timeless human themes and questions, constructing sympathetic relationships or creating genuine tension, and nor should they deter the modern viewer.
If there's a film that makes my case better and with infinitely more creativity, style and substance than I ever could, it is surely Carol Reed's 1949 The Third Man, which is fast approaching its 70th birthday. Coming from a story by Graham Greene, the film sees an American writer, Joseph Cotten as Holly Martins, visit Vienna after the end of the Second World War, intending to meet an old friend, the mysterious Harry Lime, only to hear of his recent death on arrival. "I was going to stay with Harry Lime on Thursday, but he died.", Martins tells a neighbouring hotel guest. "Goodness, how awkward.", comes the reply.
Unsatisfied with contradictory accounts of his friend's demise, the writer begins an expedition into Vienna's criminal underbelly, where he encounters all manner of dangerous European eccentrics, a police chief who's very English indeed (he is played by Trevor Howard, after all), and Lime's strong-willed but broken-hearted lover. Played by Alida Valli, she spends most of the film talking about Harry Lime, rather than growing into a fully developed character in her own right, but then this is true of almost everyone in the film.
Lime is the central, spectral force that both anchors the film and gnaws away at its veneer of surface realism until finally, spectacularly, Orson Welles appears illuminated in a city square doorway that barely contains him, just as the film appears to stretch to accommodate his sadistic, majestic charisma.
Yes, in perhaps the worst kept secret in movies- beating the identity of Luke Skywalker's father in longevity- Harry Lime is in fact very much alive, and bending morality towards dollar signs in a world that admittedly feels gone mad. See, Lime is a racketeer; a gangster without the tommy gun. Talking on a Ferris wheel, Lime justifies his stealing of penicillin bound for the children's hospital by peering down at children in the fairground far below and asking: "Would you feel any pity if one of those dots stopped moving forever?" He elaborates:
"If I offered you £20,000 for every dot that stopped – would you really, old man, tell me to keep my money? Or would you calculate how many dots you could afford to spare? Free of income tax, old man……free of income tax. It's the only way to save money nowadays."
Welcome to the new world, is the message.
Deep within Vienna, behind the frosty love that we periodically see glimpses of between Howard and Valli, and well below the earnest but hopeless attempts of 'cultural re-education' to find beauty among the rubble ("last week we looked at Hamlet, the week before….a striptease I think"), lies the dark heart of the post-war European outlook. We don't need f-bombs or head shots to understand the nihilism of this cinematic vision.
So that's one black and white movie quibble swept aside, but what of the others? Well the acting is terrific; each of the central four actors capable of being believably earnest, disingenuous, sympathetic, unsympathetic, brutal and flirty, sometimes all at the same time. The cut-glass is there in places, predictably, but you won't notice after only a little while, promise.
Perhaps the most obvious victim of this startlingly modern (as well as plainly modernist) film is the studio backdrop- tossed aside in favour of the monochrome operatics generated in actual post-war Vienna, as long shadows glide and grow over and between the fine buildings and juxtaposing, omnipresent rubble.
If you see just one black and white film, then, at least consider The Third Man. Citizen Kane and Casablanca seem carved into the memorial bedrock of modern culture, destined never to be forgotten. The Third Man's future maybe isn't as certain, but deserves to be.
---
For Cherwell, maintaining editorial independence is vital. We are run entirely by and for students. To ensure independence, we receive no funding from the University and are reliant on obtaining other income, such as advertisements. Due to the current global situation, such sources are being limited significantly and we anticipate a tough time ahead – for us and fellow student journalists across the country.
So, if you can, please consider donating. We really appreciate any support you're able to provide; it'll all go towards helping with our running costs. Even if you can't support us monetarily, please consider sharing articles with friends, families, colleagues - it all helps!
Thank you!