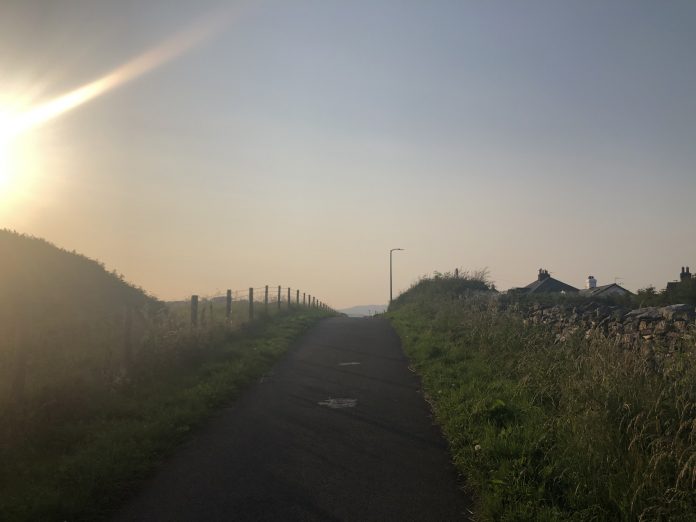 what do I get? Now, there's the huge way of
sun caught between windowsills of potted cacti.
We're building sunflowers with our
hands, like chimneys, yellow cathedrals. Four
tattooed dots sketch out full stopped ellipsis.
My ankle swelled up, bruised sallow rainbows.
what do we get? New dog in the doorway
sings applause. I lie tied up with the hot
new sky, wrapped in a stone circle. Spring picks up
its feet. Sheep chase the goats round the fresh
paddock we picked, staccato cloven hooves.
Good Friday, we walk outside for the change.
on the last day in my notebook I got
you, again, again, huge ways the sun criss-
crossed your floor, paving to written mornings
alongside the rain, wetness of an earth
re-owned, handed out in fistfuls. I wrote
that the world feels too much of everything,
that I am so lucky to be in it.
---
For Cherwell, maintaining editorial independence is vital. We are run entirely by and for students. To ensure independence, we receive no funding from the University and are reliant on obtaining other income, such as advertisements. Due to the current global situation, such sources are being limited significantly and we anticipate a tough time ahead – for us and fellow student journalists across the country.
So, if you can, please consider donating. We really appreciate any support you're able to provide; it'll all go towards helping with our running costs. Even if you can't support us monetarily, please consider sharing articles with friends, families, colleagues - it all helps!
Thank you!