Many a list of the 'Top 10 LGBT films' can be found online. Undoubtedly, another handful of these lists have popped up during pride month this year. At Cherwell, we have decided against adding to the somewhat knackered tradition of ranking the same old favourites in a similar order. Why rank? Why be so rigid when discussing the subversive and expansive world of LGBT+ cinema? Why be so 'straight' about queer film?
Instead, we have asked some of our LGBTQ+ identifying contributors to share their very favourite moments of joyous LGBTQ+ non-conformity on screen. From the often-quiet queerness of God's Own Country to the irreverence and flamboyance of Female Trouble, our list is a testament to the fact that LGBTQ+ cinema has no single aesthetic, or scale, or pitch, or story line. It can look like Divine in cha cha heels and it can sound like the wind carrying the cries of a new-born lamb on an isolated Yorkshire farm.
God's Own Country (2017) Directed by Francis Lee
"And I want you to come back. With me. And I want us to be together. I don't want to be a fuck-up anymore"
God's Own Country is not a flashy film. The script is a mere 15 pages long, the interactions between Johnny Saxby (Josh O'Conner) and Gheorghe Ionescu (Alec Secăreanu) as sparse yet sublime as Yorkshire's landscape around them. It is, however, a beautiful film, a discovery of love and hope in a bleak situation.
Culminating in a desperate attempt by Johnny to win Gheorghe back, Johnny learns the importance of vulnerability, of dropping his I-can-deal-with-it bravado and letting himself be seen and accepted for who he really is. The key moment is Johnny's confession 'I don't want to be a fuck-up anymore', a declaration of his intentions to change and become a better, more independent person who is capable of loving others. Unlike many LGBTQ+ films, God's Own Country is not a story about accepting sexuality, but rather about accepting love and having hope for a better future, be it with a handsome Romanian farmer who saves your sheep and steals your heart, or whatever else you're into.
By Lizzie Harvey
A Fantastic Woman (2017) Directed by Sebastián Lelio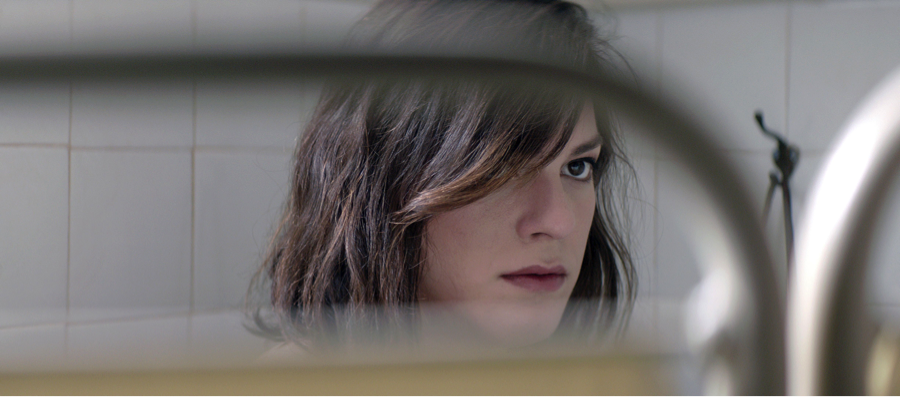 This Chilean movie was the country's first Academy Award nomination for Best Foreign Film. Its excellence in delicately and sensibly approaching trans issues pertinent to Latin proves just how deserving it was of said title. Daniela Vega's lead is so mesmerising that one finds it almost impossible to believe it is her debut, and Sebastian Lelio's direction elevates her without ever being in second plane.
As a cis gay man, I find it extremely important to actively seek out movies made in close collaboration with trans individuals so as to broaden my perspective and strengthen my allyship towards the trans community in this time of increasing socio-political turmoil. The movie's triumph lies not in educating its viewers, but in depicting trans realities, far removed from many of our lives, in a way that is multifaceted and complex.
Such was the impact of this film that LGBTQ+ activists in Chile used its success as a major, positive point to help pass of one of country's gender identity bills that would allow citizens to legally change their details. It is a true example of a film that dissolves past the borders of the silver screen and into its realities of its viewers. Such films are now more urgent than ever and I would urge people of all sexual/gender identities to watch it in hopes of having the same connection to it as I, and so many others, did.
By Antonio Gullo
Female Trouble (1974) Directed by John Waters
Life is never easy for the bullied, beaten and often very sad protagonists of queer cinema. If they find love, it is 'forbidden.' If they have sex, it hurts. If, in a moment of weakness, they tell someone about their predicament, they are shipped to Utah, to live out their adolescence alongside some sexy but sexless Mormon flagellants until they cave in, and take a wife.
So helpless are the queer characters of cinema that it takes a straight woman, albeit played by a gay man, for us to have some fun. Introducing Dawn Davenport, star of John Waters' Female Trouble. "Nice girls don't wear cha-cha heels," warns her stuffy, boring parents, who dare to love her. She pays them no attention, screaming "I blew Richard Speck," before hitching a ride to a junkyard, where she has sex with a toothless man on a discarded mattress.
In Female Trouble, conventional, 'heterosexual' morality is inverted. Crime is beauty. Religion is degenerate. Murder is joyous spectacle. If you are successful enough to end your life in the electric chair, then that is an honour, for "the world of the heterosexual is a sick and boring life."
Female Trouble asked its 1970s audience: why court acceptance when flagrant immorality is so much fun?
By Johnathan Trevelyan
Maurice (1987) Directed by James Ivory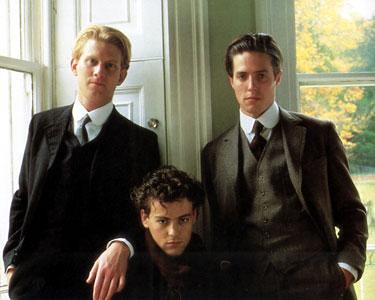 The release of 1987 film adaptation of E.M. Forster's Maurice marked a watershed moment in the history of queer cinema. The production company Merchant Ivory had made themselves known for their period films, many of which were adaptations of E.M. Forster's novels set in stuffy, strait-laced Edwardian England. Maurice was only published after Forster's death – it was considered unpublishable due to its depiction of romantic love between two men – and had been eclipsed by other works such as A Room with a View and Howards End and the film adaptations that followed. "Gay films" were few and far between at the time, let alone those with a happy ending. Even now, the vast majority of on-screen gay romances seem to end in death or despair, and so an uplifting love story between two men is a true diamond in the rough.
The film only becomes more poignant when considered alongside the backdrop of the AIDS crisis. In Thatcher's Britain the LGBTQ+ community were silenced by the government, shunned by the public and dying rapidly from a mysterious new illness. The film's release could not have been more timely. Initially overlooked by critics, Maurice has achieved iconic status in recent years as a beacon of queer joy – and of hope during one of the darkest periods in history for the LGBTQ+ community.
By Alison Hall
---
For Cherwell, maintaining editorial independence is vital. We are run entirely by and for students. To ensure independence, we receive no funding from the University and are reliant on obtaining other income, such as advertisements. Due to the current global situation, such sources are being limited significantly and we anticipate a tough time ahead – for us and fellow student journalists across the country.
So, if you can, please consider donating. We really appreciate any support you're able to provide; it'll all go towards helping with our running costs. Even if you can't support us monetarily, please consider sharing articles with friends, families, colleagues - it all helps!
Thank you!