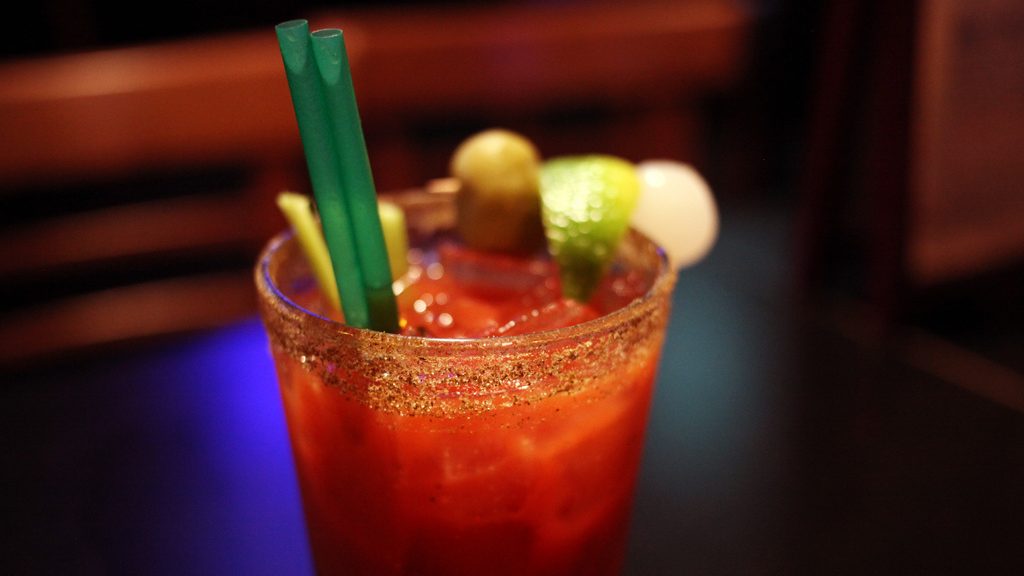 I love brunch: unashamedly and openly, it's the best kind of meal. The food, the company, and most importantly with a good brunch comes a good brunch cocktail. My favourite is the Bloody Mary—it has that delicious savoury flavour, with the perfect Tabasco kick. However, if you have read any of my other articles, you will know that I love gin, which is where we introduce the Red Snapper: the joys of a Bloody Mary but trading the vodka for gin. Perfection.
For this recipe you will have to select which gin carefully. Being a savoury drink, we want a gin with a corresponding botanical. I have chosen Hendricks, which obviously has cucumber as one of the main botanicals.
Ingredients:
1 part Hendrick's Gin
2 parts Tomato Juice
Celery salt
Ice
Black pepper
Salt
Vegan Worcestershire sauce (If you can find this, if not, and you're vegan, then leave it out as it contains anchovies)
Lemon juice
Tabasco hot sauce
Half a celery stick
Method:
1. Prepare your glass by putting lemon juice around the rim and then rimming the glass with salt and pepper.
2. Add your gin and tomato juice into a shaker with ice. I recommend a couple of pinches of pepper, salt and celery salt and two teaspoons of lemon juice and Worcestershire sauce. The Tabasco sauce can be added as to your taste, you want a good kick but obviously heat preference is personal so it's up to you.
3. Shake the ingredients together and the strain into your glass.
4. Add the celery stick to garnish.
Enjoy!
---
For Cherwell, maintaining editorial independence is vital. We are run entirely by and for students. To ensure independence, we receive no funding from the University and are reliant on obtaining other income, such as advertisements. Due to the current global situation, such sources are being limited significantly and we anticipate a tough time ahead – for us and fellow student journalists across the country.
So, if you can, please consider donating. We really appreciate any support you're able to provide; it'll all go towards helping with our running costs. Even if you can't support us monetarily, please consider sharing articles with friends, families, colleagues - it all helps!
Thank you!