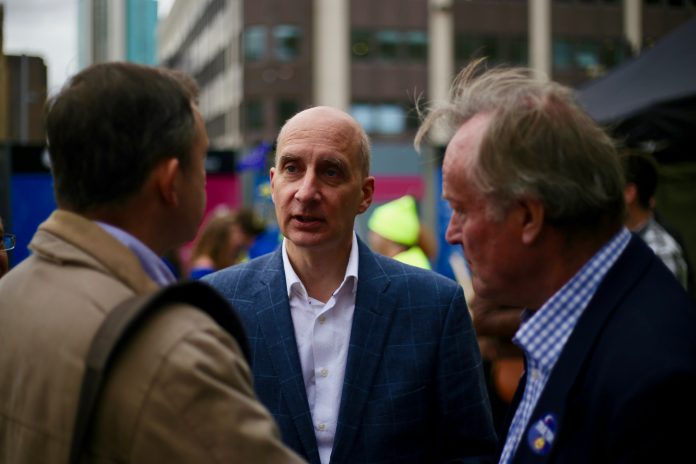 Lord Andrew Adonis has called for the creation of new undergraduate colleges at Oxford and Cambridge as a means to improving "access with excellence" to the universities for students from underrepresented backgrounds.
The former Minister of State for Education suggested that founding new colleges with the specific mission of attracting applicants from state schools whose students do not usually apply would be more effective in increasing the number of state school pupils in Oxford and Cambridge than current outreach programmes and proposals such as implementing diversity-focused quotas.
Under the proposals, educational charities such as Ark and Harris would be recruited as college founders with the task of creating "1,000 or more" additional places each year. The  colleges would set precedents at the university for new ways of recruiting students not from an Oxbridge tradition.
In an interview with Cherwell, Adonis said: "What we now need is bold dramatic reform which can only happen by significantly expanding the number of places at Oxford and allocating those additional places for widening participation.
"By far the best way to achieve that is to have colleges which are focused like a laser on the task of widening access and aren't part of the existing college system."
In response to the accusation that state-school-only colleges could create social divisions within Oxford, the Labour Peer said: "All students are on a par at Oxford and mixed together freely so I don't think that there's an issue of segregation at all.
"The reason for doing this is not to segregate students but to expand access, and at the moment that is not being done.
"It would be perverse to argue against a bold but practical initiative to expand access on the grounds that it would be better if these students weren't there at all."
Senior figures at Oxford University have not yet expressed strong support for the proposals, with some suggesting that the plan would create a socially divided university atmosphere. Professor Martin Williams, Pro-Vice-Chancellor for Education at the University of Oxford, told Cherwell: "We share Lord Adonis' aspiration to ensure the opportunities of an Oxford education are open to all talented students but his plan does not offer the across-the-board change we are looking for."
"We know that our undergraduates value the chance to mix with and learn from fellow students of all backgrounds, including our international students.
"Oxford colleges were once segregated on the basis of gender and we don't want to create new divisions on any grounds."
David Lammy MP, also a former Labour education minister, had previously proposed the centralisation of Oxford's admissions system as a means to improve access to the university. Adonis was unenthusiastic about centralisation, telling Cherwell: "It may be a desirable thing to do, but it's simply not going to happen because the location of power in the university lies with the colleges, so short of a root and branch reform of the governance of Oxford – which isn't going to happen – it's going nowhere as a proposal.
"The way we've always brought about big reform in the past in Oxford where underrepresented groups – whether they be graduates or women, or religious minorities – get proper representation at Oxford is to make new colleges.
"In fact almost every new college in Oxford has been set up with a dedicated mission in mind."
Adonis was supportive of the Foundation Year course at Lady Margaret Hall, but suggested that it did not make enough of an impact in expanding Oxford's access and outreach: "If you look at what's happening in LMH, I applaud what's being done, but the numbers are very small.
"If we had three colleges set up, that's 500 more students a year."
Though Adonis said he was "keen to help found one of these colleges" he did not express any intention to be formally associated with a new Oxford college: "I can absolutely guarantee in blood that no college which I play any part in founding will have my name attached to it or to any building which is a part of it.
"One Adonis in England is quite enough."
---
For Cherwell, maintaining editorial independence is vital. We are run entirely by and for students. To ensure independence, we receive no funding from the University and are reliant on obtaining other income, such as advertisements. Due to the current global situation, such sources are being limited significantly and we anticipate a tough time ahead – for us and fellow student journalists across the country.
So, if you can, please consider donating. We really appreciate any support you're able to provide; it'll all go towards helping with our running costs. Even if you can't support us monetarily, please consider sharing articles with friends, families, colleagues - it all helps!
Thank you!