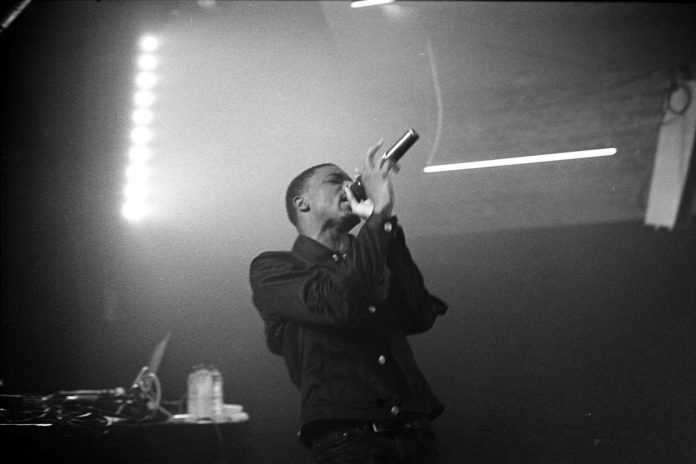 Vince Staples' Big Fish Theory might be the most unique mainstream rap record to be released so far this year. Staples' latest project takes modern rap music and twists all its aspects, from production to subject matter, into a style both distinctive and familiar.
For songwriting, Staples makes a clear departure from the nostalgic gangster storytelling that dominated his debut album: Summertime '06. Instead, Big Fish Theory focuses on more abstract discussions, paralleling Kendrick Lamar's departure from concept albums on DAMN.
For subject matter, Staples offers a refreshing perspective on the perils of fame, seeming far more genuine and less of humble brag than fame focused My Beautiful Dark Twisted Fantasy. Staples reveals his conflicting feelings surrounding the detachment wealth and fame creates between rappers and the gangster lifestyle Staples grew up in.
In 'Big Fish' Staples celebrates escaping the poverty and crime that takes the lives of so many from his hometown, expressing his remorse for and desire to help those still stuck there. Elsewhere, Staples expresses anxiety over the new expectations placed upon him. Staples argues that somethings never change, likening the destructive competition between rappers to gang wars and police brutality in 'Crabs in a Bucket'. 'Homage' describes Staples' frustration at being stuck in the middle: between his roots who view him as too "cultured" and the upper echelons of show business who view him as too "ghetto", consequently snubbing him for awards: "Where the fuck is my Grammy?".
Whilst Staples' musings and insecurities are engaging, they are often over shadowed by his more boastful side that often dominates his hooks. Whilst it's all good for Staples to admit in 'Party People' that this is "false bravado, masked by wealth", one can't help but still feel this bravado lets the core message down somewhat.
Another refreshingly unique aspect to Big Fish Theory is the production style throughout the album. With heavy references to UK Garage, Tech House, and Jungle in tracks such as 'Crabs in a Bucket' and 'Love Can Be…'. This choice of sonics is a tribute to UK talent that seems far more heartfelt than those of other American rappers. Whether it be Drake adopting questionable Patwa and naming songs after random British cities or Kanye using respected grime artists as stage props, previous US-UK rap crossovers have come across as thinly veiled opportunism. The standout instrumental, on 'Yeah Right', comes from PC Music stalwart SOPHIE, who offers a track with subtlety that has been found lacking in most of his colleagues' works of late. The whole album maintains this glitzy, fizzy sound, most overtly in '745' and 'Big Fish'
Big Fish Theory is by no means a perfect album – some tracks like '745' fail to maintain the momentum and lyricism of the rest of album and Staples can often slip into tired rap tropes. However, the album is a refreshing spin on modern rap music that shows there is plenty of talent and potential within Vince Staples. Staples is definitely someone worth keeping an eye on.
---
For Cherwell, maintaining editorial independence is vital. We are run entirely by and for students. To ensure independence, we receive no funding from the University and are reliant on obtaining other income, such as advertisements. Due to the current global situation, such sources are being limited significantly and we anticipate a tough time ahead – for us and fellow student journalists across the country.
So, if you can, please consider donating. We really appreciate any support you're able to provide; it'll all go towards helping with our running costs. Even if you can't support us monetarily, please consider sharing articles with friends, families, colleagues - it all helps!
Thank you!